TIRANA, October 18
Ohrid Lake and the surrounding areas are known for the diverse landscapes and immense natural beauty perfect for nature lovers and adventure enthusiasts. The project on the region of Ohrid Lake is currently working together with partners, the local communities and other stakeholders for promoting the area and increasing accessibility.
Lake Ohrid project reports that new hiking and biking trails have been signed and marked by the members of the regional administration for protected areas. Numerous visitors have explored the Ohrid Lake Region and more are expected to come. The initiative aims at supporting sustainable tourism in the area. Thus, the partners of the project are also developing a website, booklets and information panels that will be provided in three languages, Albanian, Macedonian, and English. The goal is to provide all the necessary information to Albanian, regional, and international visitors.

The new hiking trails can be found near Alarup, Lin, and Tushemmisht villages, up to Mali i Thate. The trails difficulty varies and they can be walked by people of all ages. In the meantime, thrill-seekers can walk to the top of Mali i Thate, 2,287 meters above the sea level. The view from the mountain peak is the best reward for all the hikers. They can enjoy a view of both Ohrid and Prespa lakes.
Lin village, one of the most beautiful villages in Albania, is another destination for hikers. Found on a rocky peninsula on the west coast of Ohrid Lake some 22 km away from Pogradec, Lin is a site of natural and cultural heritage. Besides the lake, visitors enjoy the beauty of Lin Mosaics and the Monumental Tombs of Selca.  A five km long circular trail surrounds the village.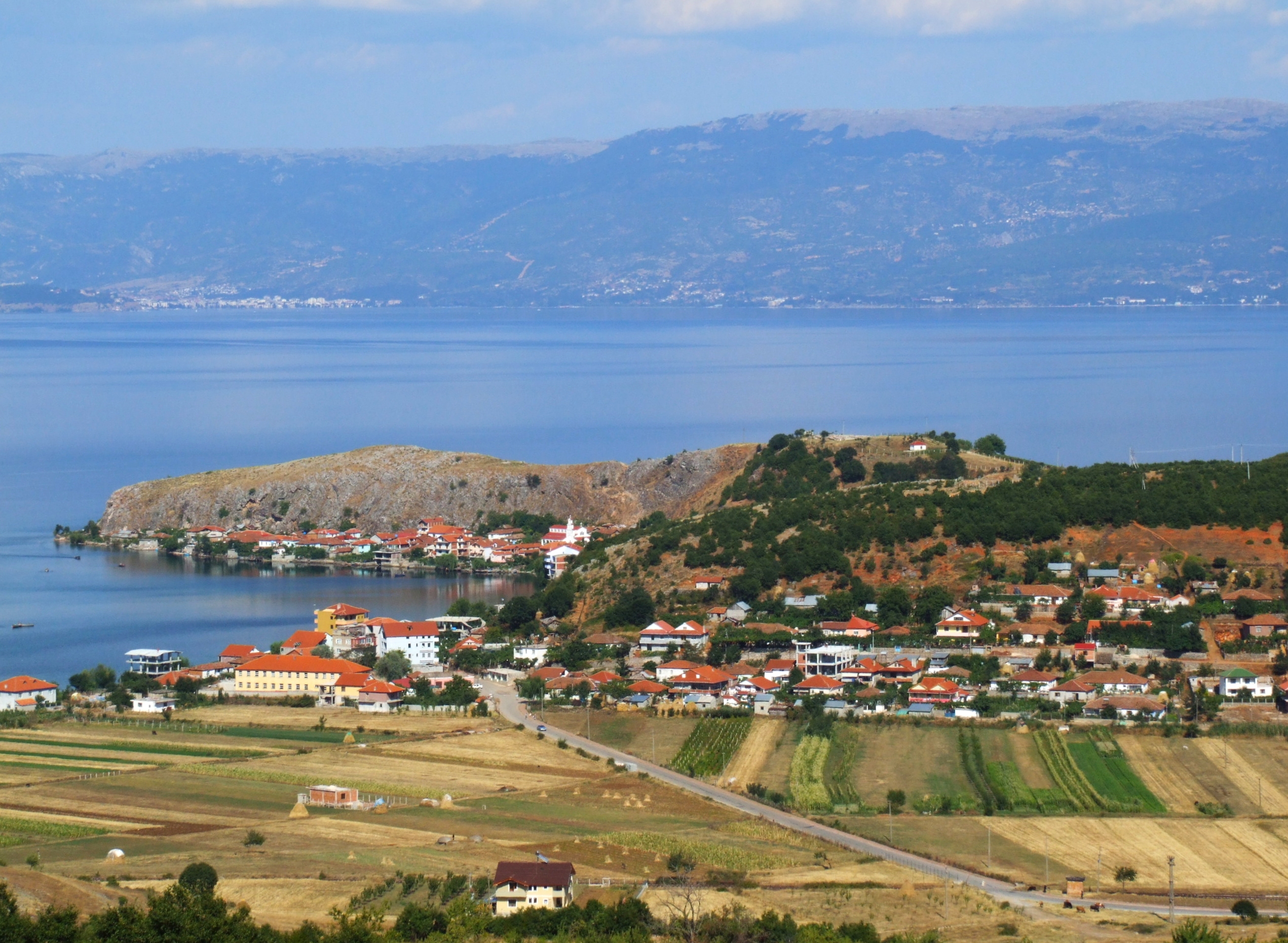 Guri i Kamjes is another beautiful place that can be reached via hiking trails.  This is an interesting rock formation.
Currently, the visitors can found all the available information on the signed and marked hiking and biking trails at RAPA info center in Tushemisht.
News Source/Photo Credit: Lake Ohrid Heritage