TIRANA, October 26
Albania and Croatia are taking into consideration the launch of a ferry route Durres-Rijeka and a direct flight route from Zagreb to Tirana. These were discussed during a meeting that Minister of Transport and Infrastructure Sokol Dervishaj held with Ambassador of Croatia to Tirana Sanja Bujas-Juraga. They praised the excellent relations between both countries, but they also highlighted that there is much to be done for strengthening cooperation in the transportation and economic sectors.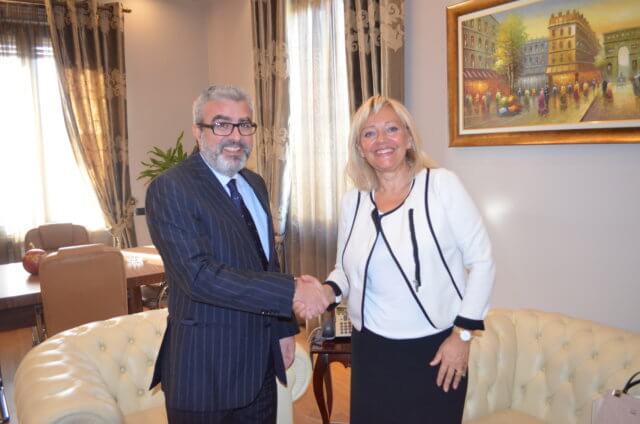 Ambassador Juraga said that soon, representatives from Rijeka Port are going to visit Albania in order to discuss the launch of the ferry route Durres-Rijeka with the Albanian side.
On his part, Dervishaj said that the development of maritime transport is a key priority given the great potential of this sector, which remains unexploited.
Ambassador Juraga also stressed the increased interest from the Croatian side for establishing a direct flight route from Zagreb to Tirana.
News Source: Shqip
Photo Credit: durreslajm