TIRANA, August 30
Are you looking to set up a highly qualified team for your next challenge? Did you consider the benefits of taking a part of your organization to a nearshore-Europe-based option?
Minimize gaps to maximize business profitability
Any European company can achieve this by nearshoring to a country that shares the same time zone, good connectivity, and offers more favorable economic conditions, sector-specific incentives included.
Don't spend valuable time looking at online maps. While they can tell you a great deal of information relevant to your requirements, the Needs and Wants of your businesses can be met in a country that maybe you never heard about, like Albania.
Nearshoring to Albania has turned out to be an effective commonplace solution for European companies especially for those in the ICT sector.
Nearshoring to Albania has various advantages as the country offers access to a talent pool of well-educated young professionals that can easily adapt to the latest technology trends. A high number of IT professionals graduate in Albania every year. Yet the IT market capacity is not completely developed because highly-qualified software developers put their highest priority to professional development and leave the country for Germany, the Netherlands, or Switzerland.
Along with the tech-savvy generation, it's crucial to mention a unique set of values that offshoring destination can't provide. Besides the cost-effectiveness and the business climate, the cultural affinity and geographical proximity are values that fuel strong relationships and thriving company culture.
Optimal work-life balance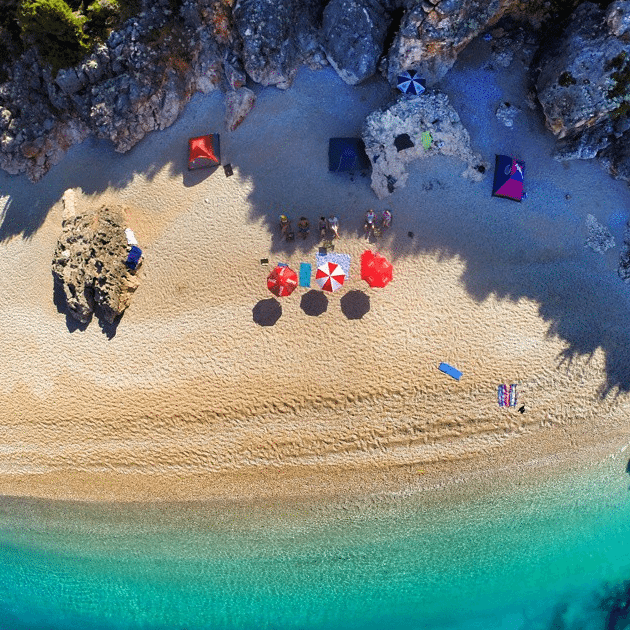 Who wouldn't love to work and live in the Mediterranean region, but not spend a fortune?
Turn your gaze to Albania. The small country is a favorite among travelers and expats from all over the world.
The country is one of the most affordable places in Europe. It has direct flight routes to many major EU cities. New low-cost direct routes to Austria and Switzerland will start operations soon, thus making a trip to Albania even more attractive. The most popular feature of the Albanian capital and other major cities is the love for entertainment. Albanians love to take life easy, to enjoy the sunny days, and keep a balanced mind.
Multilingual workforce
Choose the language, we can speak it. Albanians are multilingual. We're not just able to learn foreign languages easily. We make them ours and sound like native speakers. While Italian, English, German are a piece of cake, you will find French, Greek, and Russian language speakers in Albania. A multilingual workforce is crucial in today's' globalized business landscapes.
Access to new markets
Located at the doorstep of Greece and South-Eastern Europe, Albania offers access to a market of over five million Albanian-speaking people in Kosovo, North Macedonia, Montenegro, and beyond.
The business environment
Foreigners are granted equal treatment as Albanians. The business registering procedure is fast and easy, and companies in the ICT sector benefit tax incentives.
Find out more on why nearshoring to Albania in the video below, (German version HERE)
You are welcomed to explore on your own.
What do we want?
We want young talented Albanians to stay home.
We open-up your opportuni-ties!
Contact us
IIA
Video Credit: FullStack1001