TIRANA, March 9
The number of passengers handled during 2016 at Mother Teresa Airport exceeded two million for the first time in the airport's history. According to the data provided by Anna Aero and OAG, the passengers' flow increased by 9.9 percent. The passengers flow during 2015 was 1.99 million. The number of people travelling by air increased during the end of 2016 while the trend continued even during 2017.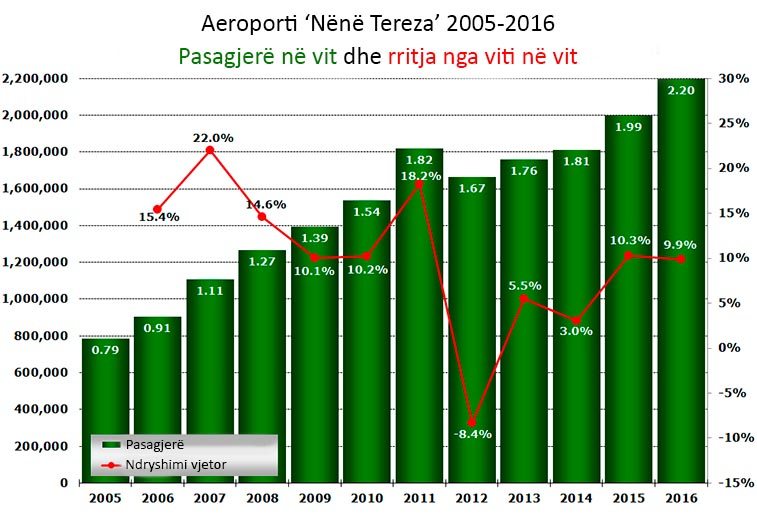 Flights to Rome's Fiumicino account for 300,000 thousands or 14 percent of the airport traffic. Other destinations with a high number of passengers are Milano Malpensa with 209,000, Istanbul with 203,000 and Vienna with 159,000.
Moreover, even though flights to Frankfurt had only 75,000 passengers, they marked the highest increase by 197 percent compared to 2015. Meanwhile, passenger traffic to Venice declined by 19.6 percent. Meanwhile, passengers prefer low-cost airlines and carriers.
News Source/Photo Credit: Scan TV