TIRANA, May 14
In honor of the European Week, the Integration Unit in the city hall of Kruja, organized a series of activities titled "The youth, culture, and history- the passport of Albania to EU".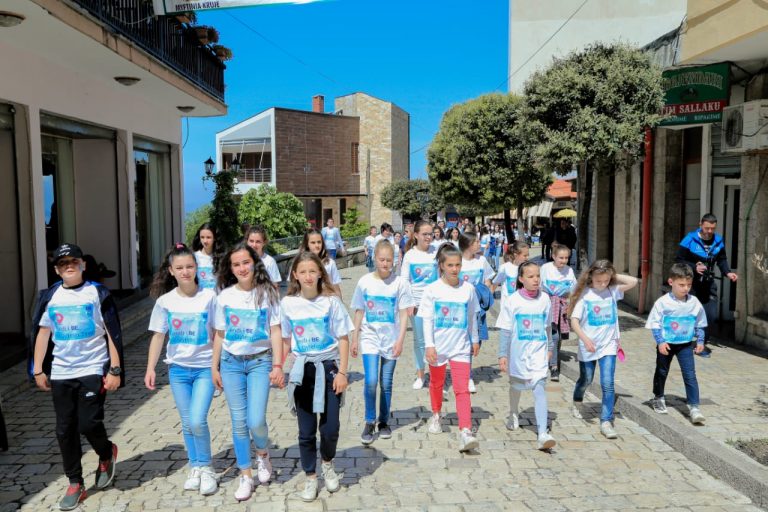 These activities were scheduled to be an awareness campaign, where the Skanderbeg Square 'worn' the symbols of the EU flag, with 100 young people marching from the Monument of the National Hero to the Kruja Castle. The march wanted to expose the importance of European history, one of the figures being George Castriot (or Skanderbeg).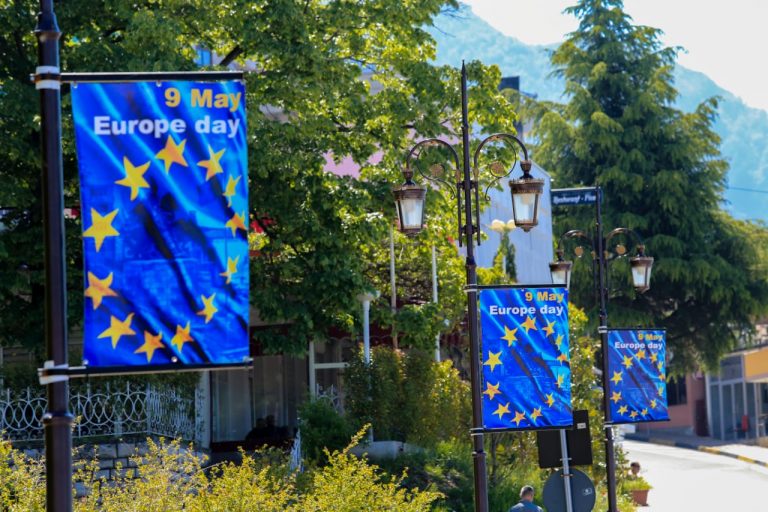 Also, activities were held in the entrance of the Old Bazaar, where it was improvised the 'angle of EU', where 100 young people discussed the possibility to be included in the projects that are funded by EU, the aspiration of Albania in the European family and their youthful prospects.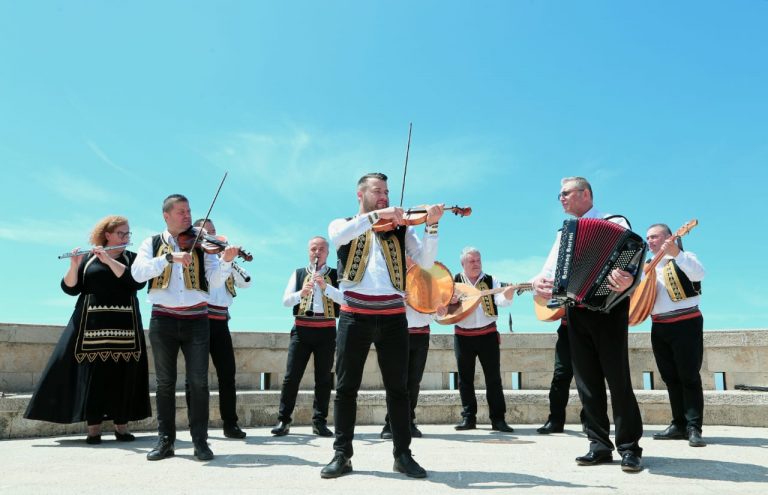 At the end of these activities, the mosaic of the European values was completed with the National Ensemble of the State, where "Gjergj Kastriot Skenderbeu" performed for 30 minutes on the balcony of the National Museum, relaying the message that youth, culture, and history are the passport of Albania to EU.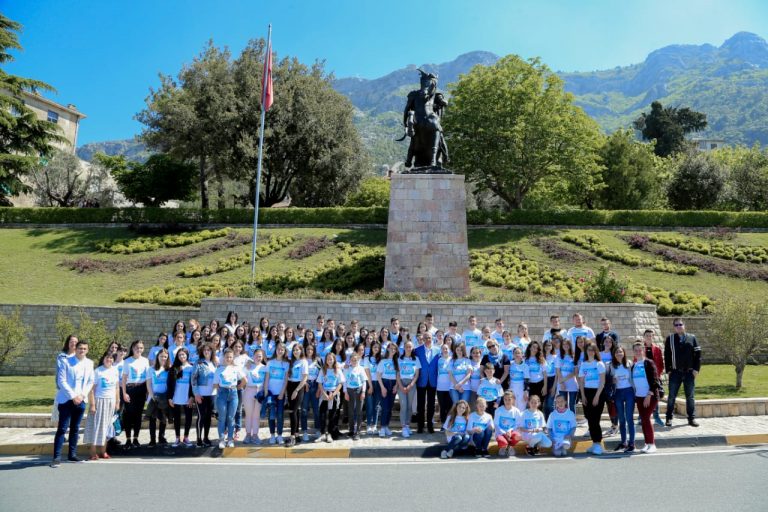 Source and Photo Credit/ A.T.SH.