TIRANA, October 1
Fancy a late-summer break? Karaburun-Sazan National Marine Park is a top destination for the late summer sun. The data provided by the Port of Vlora confirm a high trend in visitor numbers even during September. The ninth month is the best time of the year for travelers that don't like crowds and over 2,000 visitors explored the former military base of Sazan and the beaches of Karaburun Peninsula, all part of the only marine park in Albania.
These destinations can be visited by sea and according to the Vlora Port stats, over 39,000 visitors sailed to park in tour boats during May-September 2019.
Most of them were from the Netherlands, Germany, Finland, Sweden, Poland, Italy, Canada, the US, Hungary, etc. Hiking trails to the beaches in the Karaburun peninsula are an alternative to boat tours.
Yet, tourism activity can have a negative impact on the area. The Regional Administration for Protected Areas in Vlora collected hundreds of kg of marine waste dumped by the visitors. The waste was removed in cleanup actions during September. AdZM Vlora called on visitors to be responsible and to promote sustainable practices that protect the Park area.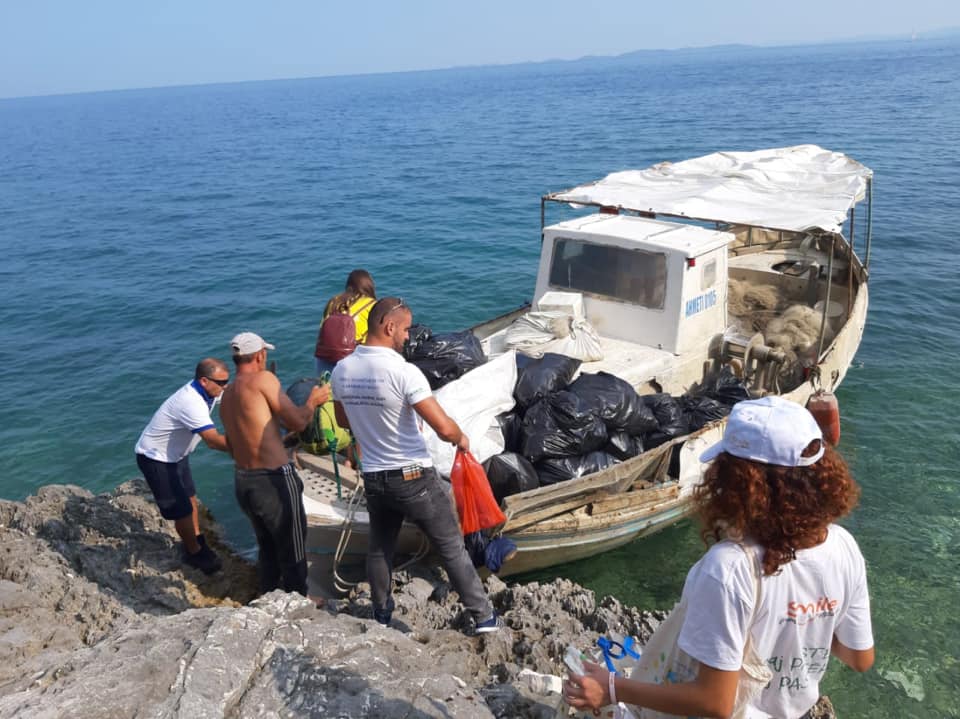 "Karaburun – Sazan Marine Park belongs to all of us, thus it needs responsibility and protection from all the subjects that directly or not benefit from the park," ADZM Vlora said on its announcement previously in June when five mooring buoys were placed in the marine park area to protect ecosystem of Posidonia Oceanica meadows from ship anchors.
Source: Vlora Port