What words can you possibly use when you are asked to describe the perfect or the ideal workplace?
Here is a brief list:
Safe place
Strategic location
Modern construction / interior design
Functional space for different work positions
Surrounded by nature and fresh air
Quiet environment
Not expensive, ect.
It is everything about feeling comfortable in a place where you can be able to display your creativity and the Best of You during a busy week, everything that a business park as Tirana Business Park can offer for you.
As the number of SMEs is increasing significantly in Albania, the number of big companies as well and the percentage of foreign investments too, the number of buildings being used as offices in the center of the cities has increased.
Albanians have the mania of living in the center, having a coffee in Bllok area (formerly known as the residence of Enver Hoxha family, Dictator of Albania for a period of 50 years and the families of his close collaborators – Ministers, Security Officials, ect).
The increase of FDIs and investments by Albanians (having as a main incomes resource the remittances / local businesses) have brought the fast development of the real estate market in the last 20 years and today we have a stable real estate market – despite some property right issues inherited from the dictatorship period.
The biggest – so far – German investor in Albania, Lindner Group, is about to leave a big mark in the real estate market in the country. The under-construction first business park in the country is endeavoring to change the way companies do business in the country. Situated only 12 km away from the center of Tirana capital, a city that counts about 1.5 million residents, Tirana Business Park may be considered as one of the signs of the high developing stage of Albania (as a country which is striving to become an EU member and to be called as a Developed Country in a near future).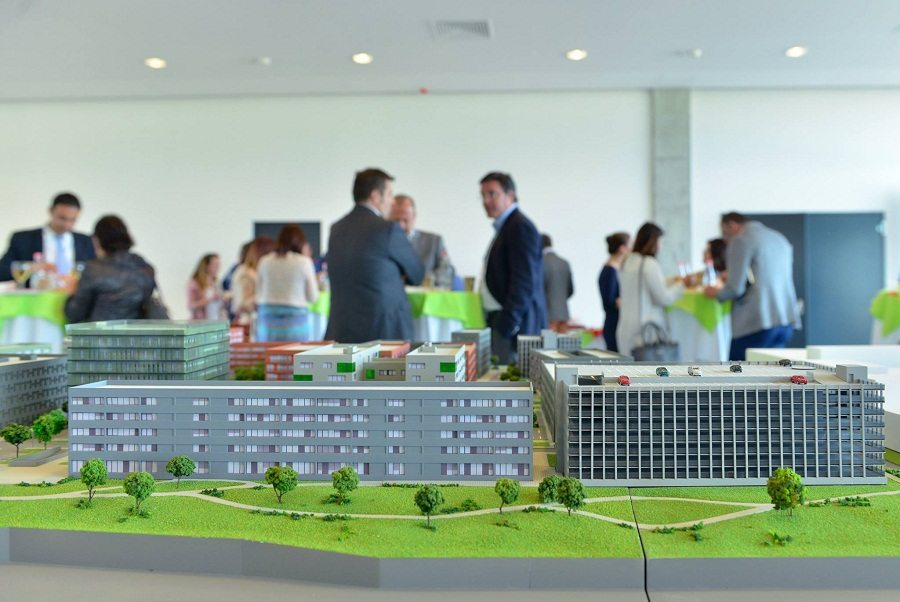 Tirana capital is almost ready to enjoy its first –more than EUR 100 million – "city" inside of it, a complex of 17 buildings which will shelter small and big companies in their modern work environment of high construction quality. The ambitious project, situated only 20 meters away from the Tirana International Airport in Rinas, is about to change the mentality of Albanian companies, to make them choose and enjoy the benefits of working in the suburbs. For a more real panorama of the business park and the investment itself, we were lucky enough to have an interview with the General Manager and the investor of Tirana Business Park, Michael Ulmer.
*****
Why did you choose Albania for implementing this huge project?
Yes, it is a huge project. I am the managing director and the investor. We are one family investing in real estate. We started investing in big scale projects in South East Europe twenty years ago; Slovakia, Hungary, Bulgaria. We established a business park, 17 buildings, and a small city outside a city, similar to the project in Tirana.
Why did we choose Albania?
Because of many reasons, because Albania is Albania itself. It is a market, not a very big one but the surrounding area is developing here. You have the National Road which connects Kosovo and Albania in a short time. We see Albania more as a hub, a new one.
Europe is growing more and more and the Balkan region in general is not so developed and Albania could be a puzzle piece to bring the region countries together, Montenegro, Kosovo, and even Italy.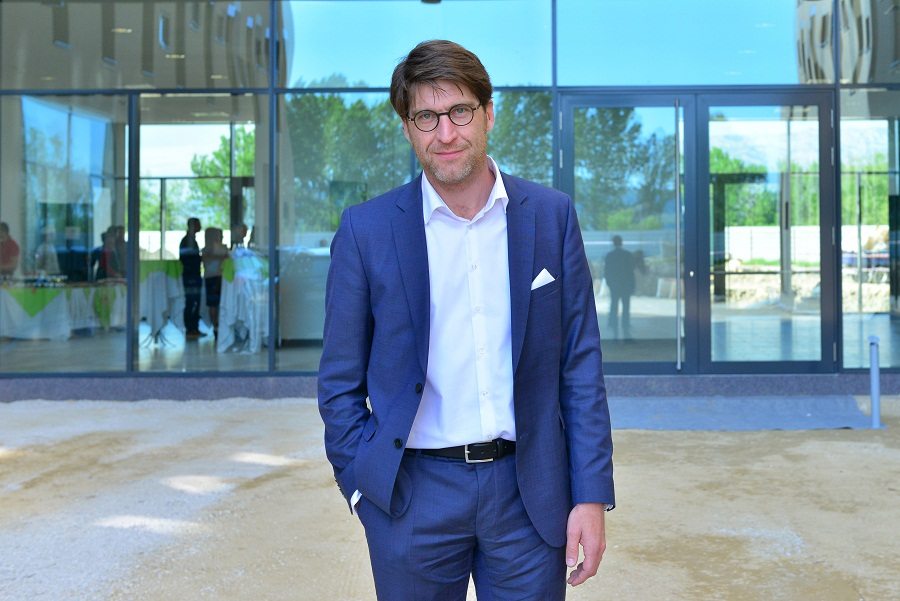 You have implemented a similar project in Sofia, Bulgaria. Can you tell me if it was successful? If yes, which were the main reasons or policies you applied in making it successful?
The reason it's quite easy. Nobody in this planet wants to be blamed. If you apply policies that are sustainable and stable, in terms of people to people business, you will be successful. We started renting since 20 years ago. The developer is sitting in the park of the Business Park and creates contacts inside the park, they do business together. It will take a bit time, but this is our recipe. The most important thing for us is to make it easy for people to do business.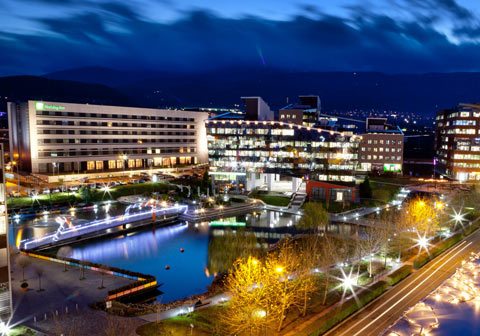 Apart from the beneficial purposes of this investment, which is the second prior purpose of Tirana Business Park as an investment?
Our purpose is not to make fast money. We are not here to construct and develop but to be close to our project. Since the park is situated out of the city, we develop also the surrounding area for the employees, the infrastructure, not only businesses inside of the park can utilize the area but also the local residents. At the end of the day, is a give and take project. This is a long period investment in a country that is not yet end-developed.
Why near the airport?
There are a lot of reasons. City center is a good place for businesses, but the synergy at work which is our goal cannot happen in the city center.
Another reason is that foreign companies are not interested in doing business in the center of the city, they want to see the city of course, but people do not have time to spend nowadays even in the city traffic, they want only concentrate in the working process.
The park is surrounded by a green area and one of our objectives is that people should feel good in the place they are working. We will have a park in front of the park where employees can rest and take fresh air. And of course, this type of project cannot be implemented in a city center.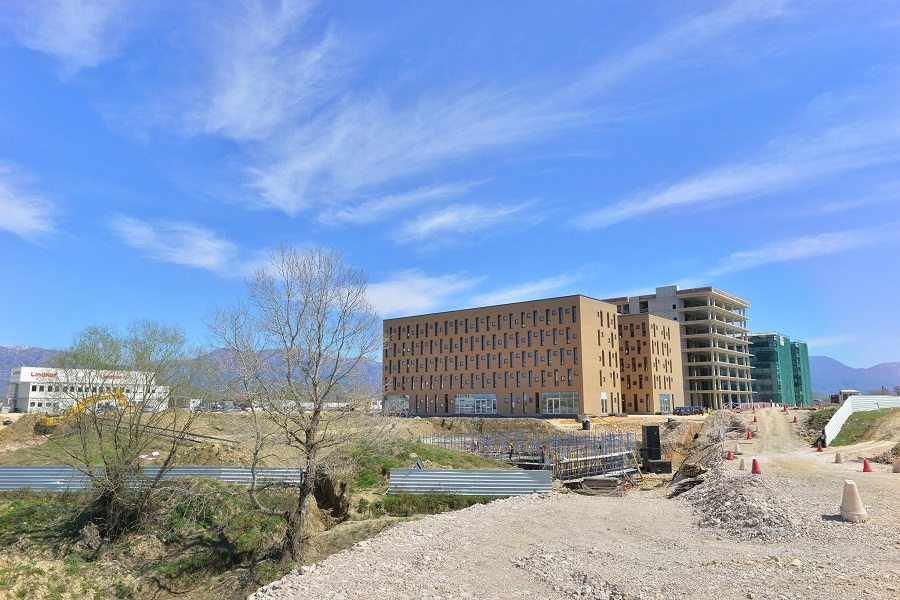 Another important reason why we built this park near the Tirana International Airport is that the road which takes you from Tirana to Rinas is developing very fast, since many companies have established their headquarters there.
I think the city will anyhow move here in a near future.
Do you think Tirana is ready for this type of project, since it will create "a city inside of a city"?
Tirana counts officially 1.3 million inhabitants and I think it is ready for this type of project. Renting in the city center is expensive and our philosophy is that companies will have the opportunity to rent in lower rates at Tirana Business Park and enjoy a comfortable surrounding area and be inside of a business community at the same time.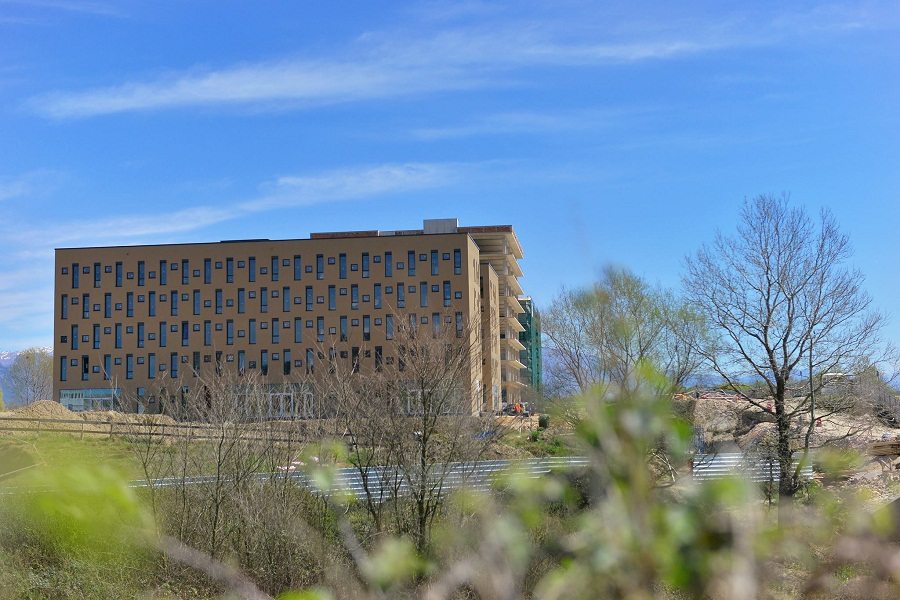 Albanian companies have mostly established their headquarters in the center of towns, considering this as a showcase of power and as a prestige for their company's reputation. Do you think will be an easy job in convincing these companies to move in the suburbs?
It is a matter of the balance of their thoughts. It is a combination of the all things I already mentioned before. One reason is the price. This has been our core philosophy. The park has western European standards which a company cannot afford in the center of the city. In Sofia we are about 12 km away from the city and very near to the airport. When we started investing there was only one residential building and now you can see women with their babies coming to our park during the weekend. People will hopefully learn to live outside the city center. The people will fit here quite well.
How do you see the real estate market in Albania? Is it a beneficial market to invest in?
To be sincere, it took a lot of time for us in deciding to invest in Albania. We thought that it was not quite secure in investing in Albania, because we thought we would meet some obstacles to invest here. One of them is the corruption and the political stability and the problem with property rights. But I had these thoughts and beliefs before coming here, because now we have established a EUR 100 ml investment. We also didn't have any subsidiary company here which would have made it easier for us to start investing.
We didn't pay any cent to anybody, just followed the rules and the government laws. You need a long breath, but in the end of the day it can work.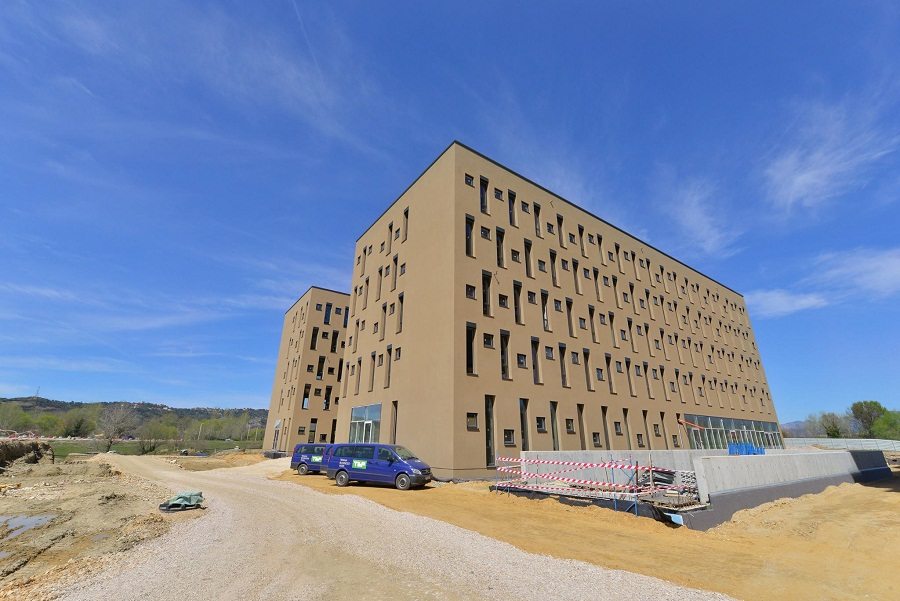 Is Albania a place to invest?
Yes, no doubt.
What will you say to German investors or companies that don't have sufficient information regarding Albania and want to try investing here?
I would say three things to them:
You need to have mud – you need to have a strong idea and work for it
Ask experienced investors. They are not a lot of them, but you can find.
Trust yourself.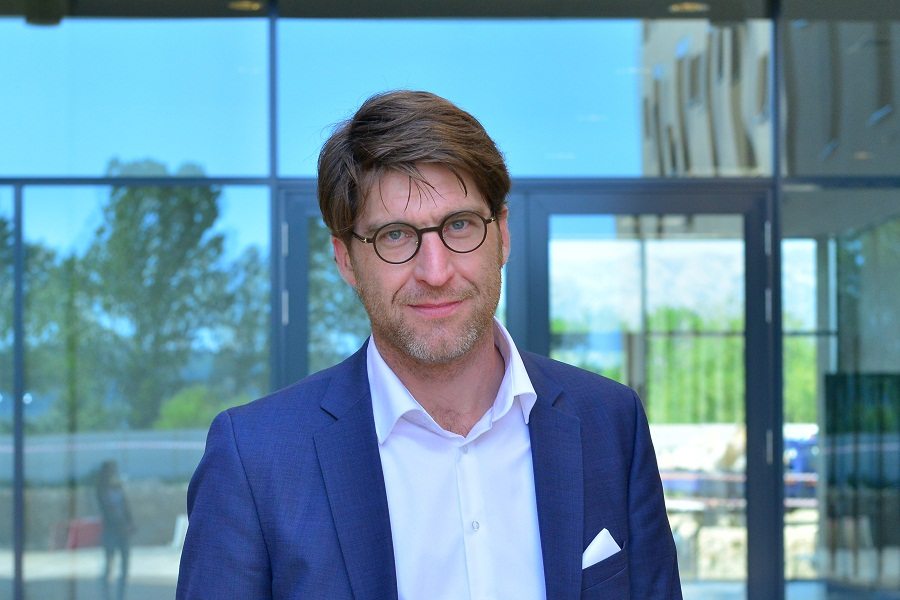 How will you promote Tirana Business Park to Albanian and foreign companies?
It is easier to convince the international companies to establish their companies here. They want to know what their benefits will be if they come here, as the cost of production, the labor cost, ect. You need to convince them that it is possible here. It is very important to have something behind these reasons; they need somebody who they can trust on. This is our commitment.  You need to identify the parameters and the profile of a company and give them what they need. The same procedure will be used also for Albanian companies.
One of the most important things is to understand the need of the Albanian market; we need to understand the mentality of Albania and the difference between Albanians and Italians, or Albanians and Serbians, ect.
***The Lindner Group is Europe's leading company for interior fit-out, facade construction and insulation engineering with 50 years experience in 'Building New Solutions', the development and implementation of individual, high-quality project solutions
***********
Interviewed by Alketa Halilaj/strong>, Editor in chief – Invest in Albania
Photo: Tirana Business Park