Ludovic Laventure is an experienced French businessman/investor whose activity in Albania started back in 1996, in a period where Albania was still trying to escape from its communist past economically, politically and in social terms. As itself Laventure says, at that time was not easy to start investing in Albania, due to high informality and other obstacles. But with a little courage and will, Laventure made his first step in the business field of Albania in 1996, and established permanently in the country in 2000.
His experience is inspiring and courageous and it shows that if you have a business spirit, you can be a successful entrepreneur everywhere. Currently, Mr. Laventure is the CEO of MPAY, a mobile payment innovative platform, the first of its kind in the country.
In the below interview, Laventure explains his experience of being an investor to Albania for almost 20 years, speaks about the business he is currently running, the banking system in the country and about foreign investors which are contributing to Albania.
Ludovic Laventure, CEO / Co-Founder of MPAY
How did you start investing in Albania at the beginning?
I first came to Albania in 1996 at the invitation of a French businessman, a friend of mine, who had built several successful businesses under Ada Group, Airline companies, Klan magazine, Albanian Daily News, Korrieri newspaper, and Adanet. At the time, I was attracted by the atypical proposition of collecting frogs in Albania to export them to France. I decided to follow through with it, since it is widely known that the French are heavy frog consumers.
As such, I set up a company in France and began exploring this line of activity, which took me all around Albania and put me in contact with very interesting people. Certainly, 1997 was not the best time to travel Albania with frog-loaded trucks, or try to export them for that matter. For a brief period of time however, the business was quite successful. We were collecting frogs and other specific type of fish from Greece as well, and then exporting them to France. The competition was very strong though, and not very fair and honest.
Given the situation, I concentrated more on the import-export activities I was already conducting in France. But I had already caught the "Albanian bug". The country was an emerging economy, everything was there for the grab and there were so many areas of its economy to explore and to build. So, by the end of 2000 I had already packed my bags, and drove through France and Italy to establish myself in Albania. And that's when all the business ideas started flowing in.
How did you start MPAY?
MPAY came as the natural next step in the development of a line of businesses which started in 2000. When I moved to Albania in 2000, I started investing in the idea of developing telco value-added services, which were at the time very popular in France, but did not exist here. And so I did.
Fitotel started collaborating with mobile operators with the aim of offering value-added services for mobile telephone users such as ringtones, chat and games. This line of activity took off and a few years later, I created Kristal Communication, an entertainment content provider for existing mobile operator partners, but also of SMS services for several institutions and visa appointment services for the Greek, French and Italian embassies.
We had this experience of operating as a channel, a facilitator between these companies and their clients. A quick view on the market showed us that there was room to introduce an efficient payment tool. We had already built a very good collaboration with mobile operators and banks, so it was only logical to act on it. And this is how MPAY came to be. We stand in the middle of mobile operators, banks and merchants and facilitate the exchange of orders among these parties with the aim of providing the client with a real-time mobile payment solution, at no cost.
Mobile Operators-MPAY- Banks; which is your role in this chain?
As I mentioned above, we stand in the middle. MPAY connects to mobile operators, which allow their subscribers to connect to our platform, then MPAY connects to the bank partners, which make possible the connection of the client's mobile number to their bank account. Ultimately, MPAY connects to the merchants, which offer their clients the possibility of paying the services they offer through MPAY. So, in our case, the client performs payments which are deducted directly from the bank account, rather than a wallet.
Can a bank offer the same mobile service as you?
Similar services certainly, in the form of mobile banking. However, there is a major difference between what MPAY offers and what each individual bank may develop. We are a shared platform creating an alternative ecosystem of account-to-account exchange on the market. In order to use MPAY, a client does not need to have access to mobile internet, and we focus only on bill and utility payments and money transfers.
How has MPAY performed in the past years?
We launched MPAY on April 10th, 2013. We have more than 75.000 clients and process over 250.000 transactions every month.
Currently, we are negotiating with a mobile operator that is missing in our platform which will join MPAY and we are developing our mobile application that will be issued in the upcoming months. Soon we will launch a new service, a P2P (Peer-to-peer) money transfer service by which our clients will be able to transfer money to each other, or pay for services.
We have set our sights on the Kosovo market now, since we see that there is demand and room for introducing a similar service to the one we offer in Albania. From the preliminary talks we have had with potential partners, things are looking positive, and we may introduce an MPAY Kosovo, quite soon.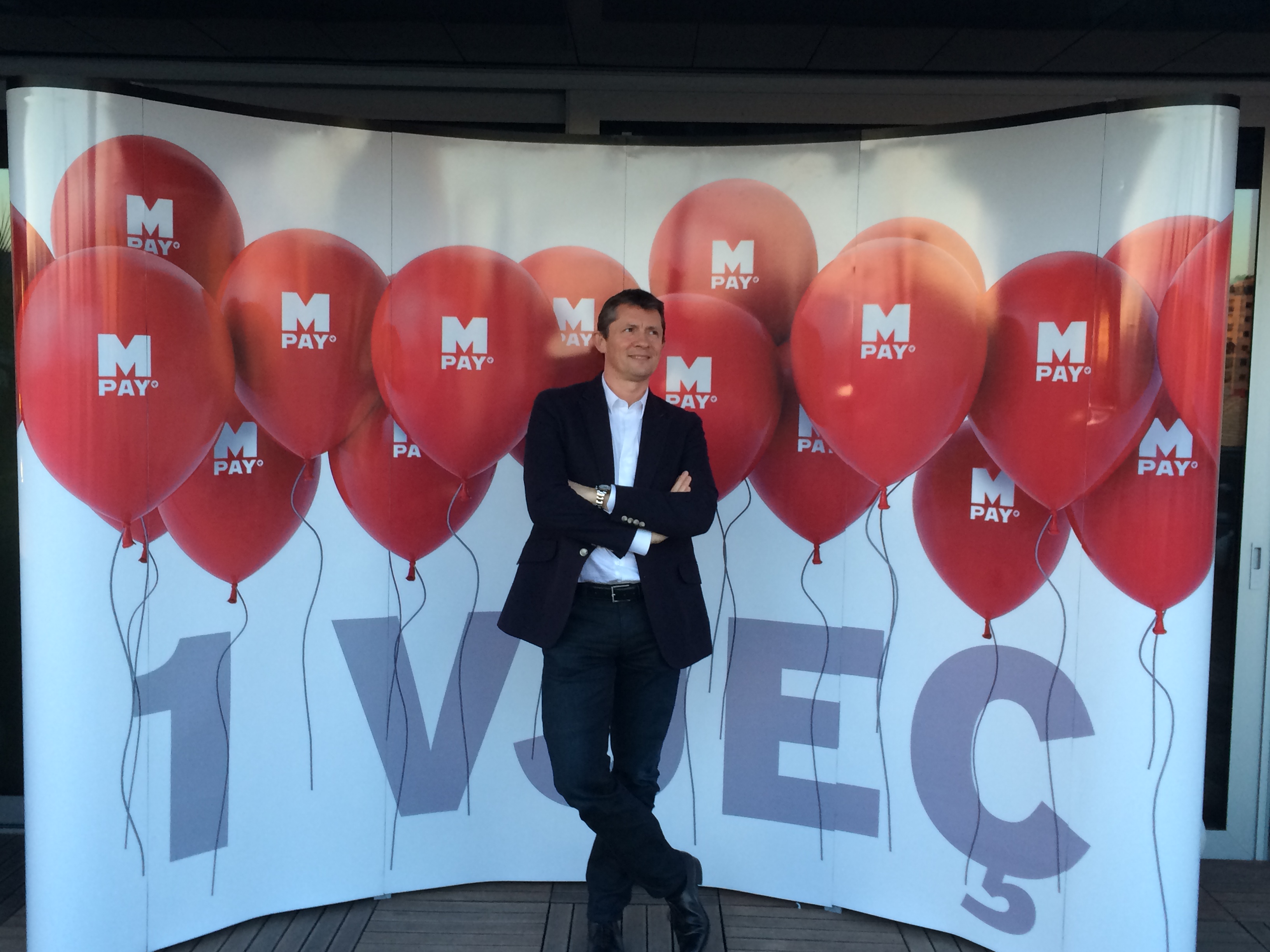 How do you assure safety for your clients? Why should they trust in your platforms?
We do not touch the money of clients. The money is safely stored within their bank. When a client instructs a payment order through MPAY, we transmit the order to the relevant bank, and the latter takes care of transferring money from the client's account to the beneficiary account. Use of service can only be done by inserting a personalized PIN, after calling the USSD number of #777#. No data of the client is stored on their mobile phone, so it does not endanger their bank account if stolen. MPAY is licensed by the Bank of Albania to operate the service, and it is under a strict obligation to operate and store information in ISO-certified data centers, which it does. We never underestimate security and a large chunk of the investment in MPAY goes to address and ensure security concerns.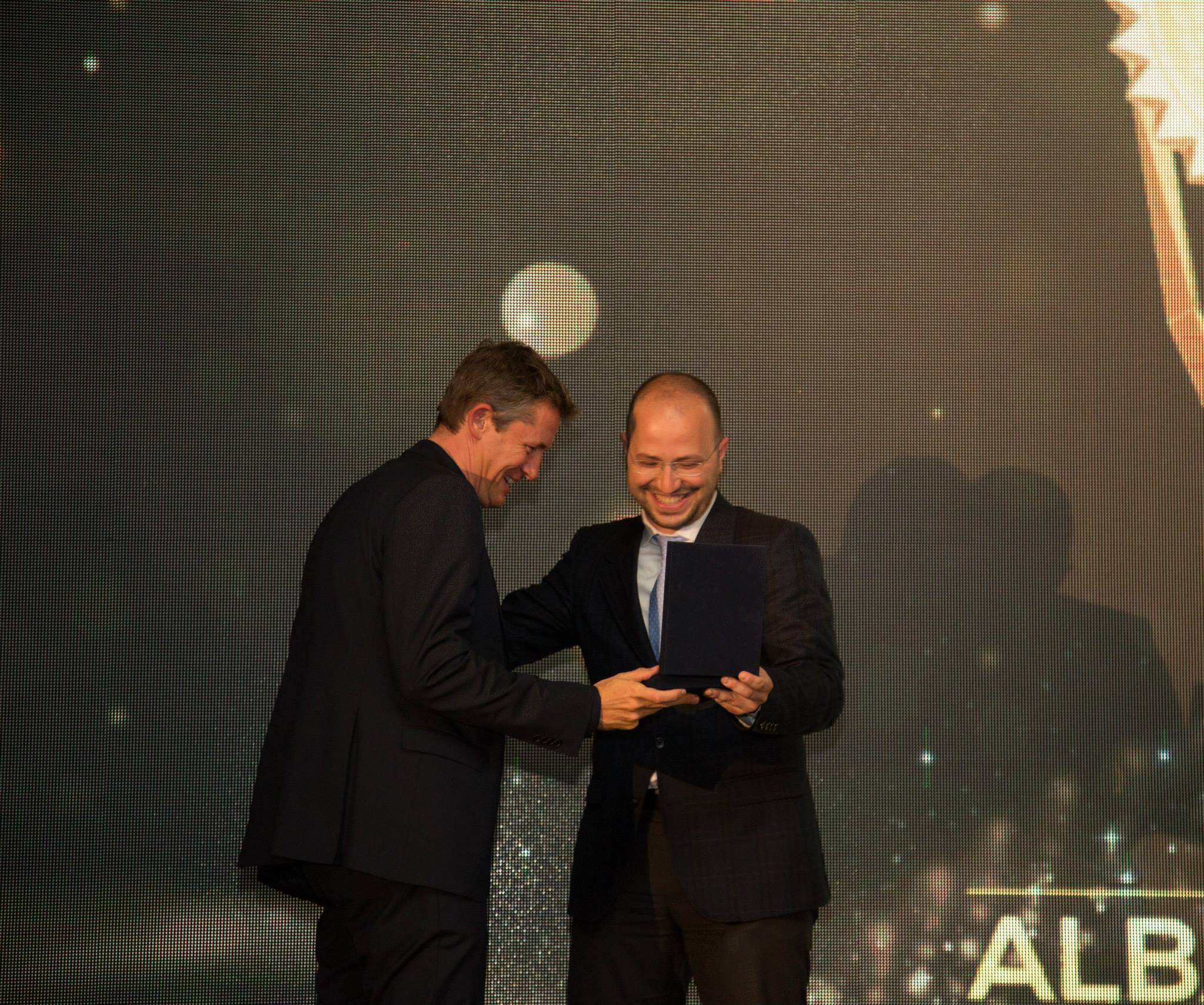 Ludovic Laventure, CEO of MPAY accepting the prize awarded by ICT Awards Albania

From your point of view, how is the bank system in Albania performing in the past years?
First of all, I consider Albania to be a banked market. People are increasingly confident in the banking and financial system and that is made clear every year with the increasing consumer participation in the system. In my opinion the number of banks catering to the market is quite high in relation to the population, so I believe some condensation is necessary. Furthermore, I believe that it is time that the focus of high street banks in Albania shift to retail banking, and mostly in terms of improving service to clients.
In terms of mentality, banks in Albania remain quite conservative, much like all brick-and-mortar institutions. They are however evolving in the provision of services and open mindedness, which is reflected by the very positive collaboration we have with our banks partners.
You won many prizes this year…
Yes, it has been a good year so far. The last award was a recognition prize from the ICT Awards, a personal award for the "Contribution and Achievement in the Technology Field". Earlier this year, together with our partner Raiffeisen Bank, we were awarded the prize for "Innovation and Synergy" by the prestigious Infocom, the annual telecom forum. We shared the award with Raiffeisen Bank in the context of the good business relations we have established.

"Best Innovative Synergy" prize awarded to MPAY
I am very grateful for such recognition of the efforts and work we have done so far. The market is considering MPAY as something efficient and positive. This in turn means that we have to up the stakes and challenge ourselves to perform even better in order to meet the requirements and expectations of the market.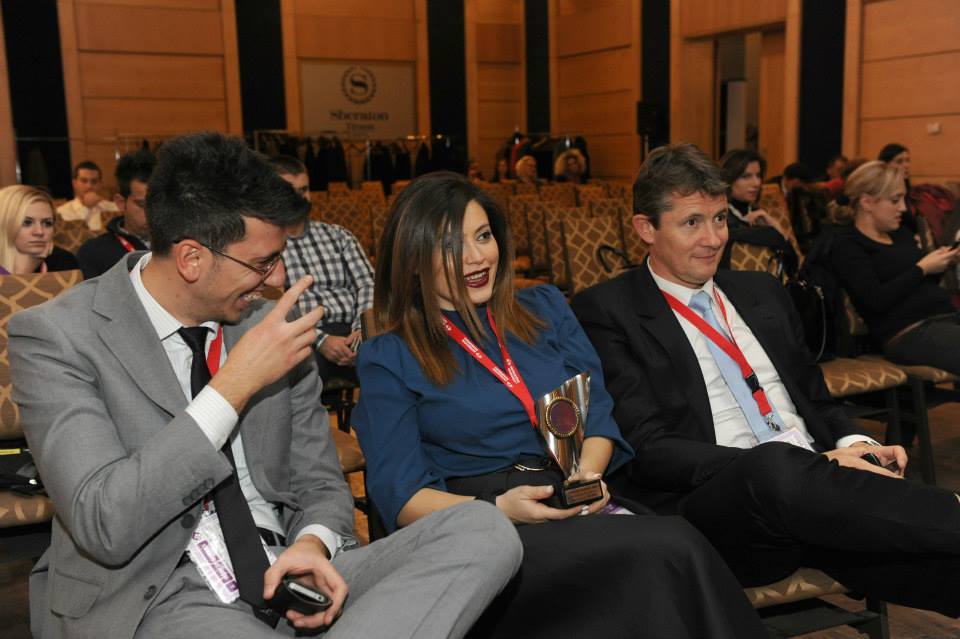 In photo: Ludovic Laventure (CEO – MPAY), Bora Feri (COO – MPAY), Klajdi Turlla (Product Manager – MPAY) after receiving the award at Infocom Albania Forum
Since you are a foreign investor living here since 15 years and investing since 19 years, how do you see the ecosystem of foreign investors in the country?
The pool of foreign investors in Albania is quite small. Contrary to what people may think, it is very difficult to knock down barriers as a foreign investors in Albania. Since the presence of investors in the country is quite diverse in different fields, there is in my opinion no strong connection among foreign investors here. Things are mostly driven by personal or institutional agenda. However, I believe that soon foreign investors will realize that it is better to get together to protect their investment. There is a lot to be done in this direction, and it is the duty of each investor to improve on it.
Would you invite a French investor to come and invest here? Have you ever invited anyone?
Over the course of my time here, I have seen several investors come by, some have stayed, some others not. There are two main issues blocking the flow of investors on the Albanian market. First, the size. It is a small market. Usually big investors are more inclined to put their money in larger markets with millions of customers, where the return potential is higher. Second, the informality. The lack of a level playing field and the arbitrariness in the application of rules and standards would make even the more confident of investors quite skeptical.
Nevertheless, I still think Albania is a good market to develop a business. The country needs to realize and act on its potential of producing things rather than merely importing them. I see a huge potential in agriculture. Given the quality of agricultural products, as well as the favorable terrain, Albania can become an exporter. Several players have set up call centers in the market, and several big names in tourism operations are contemplating entering the country. Albania remains a very beautiful country with a lot of room for investment and development in tourism.
Which are your favorite touristic places in Albania?
I love the stone villages in the south of Albania, such as Qeparo. I also like very much Himara, which I find to be a great mix of a vibrant town and idyllic beaches. Northern Albania is also amazing. The air, the scenery of virgin nature is breathtaking. Fifteen years ago, I took the ferry in Koman to go to the valley of Valbona. I still remember it quite fondly. The north has a lot of skiing potential, so I hope that in the future there will be possibility to do so.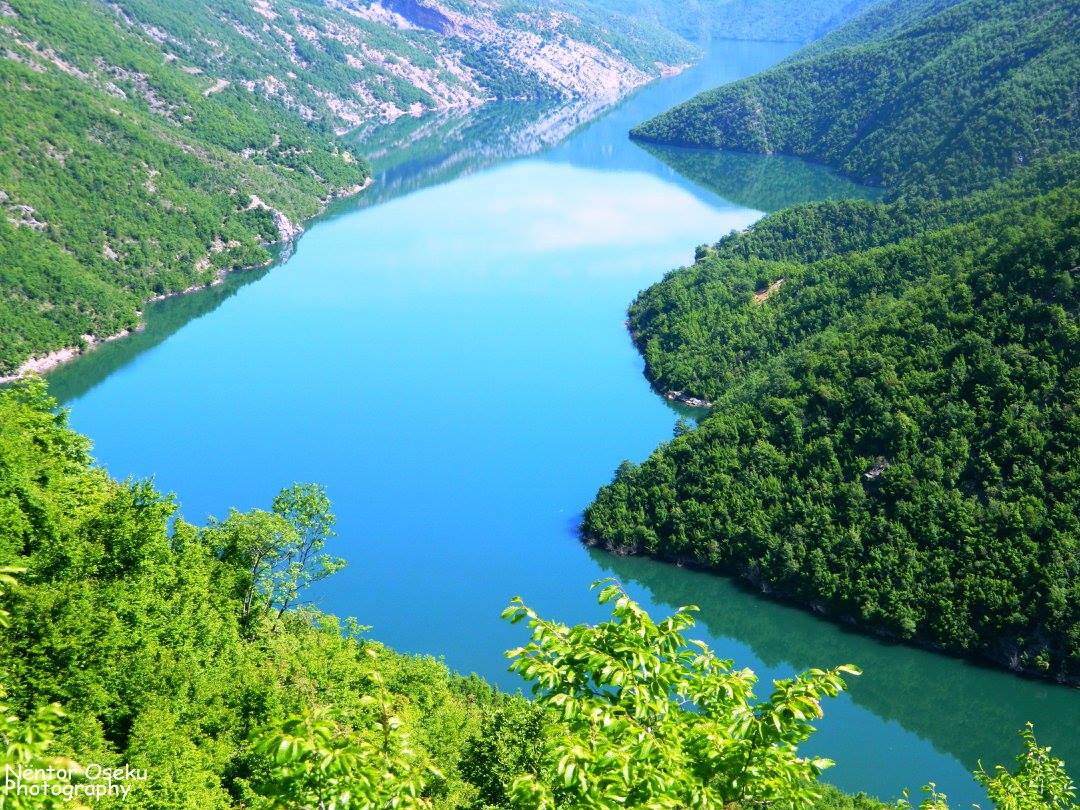 Komani lake, photo by: Nentor Oseku
I am also a very big fan of the south-eastern city of Korça. They do after all call it "le petit Paris" (little Paris).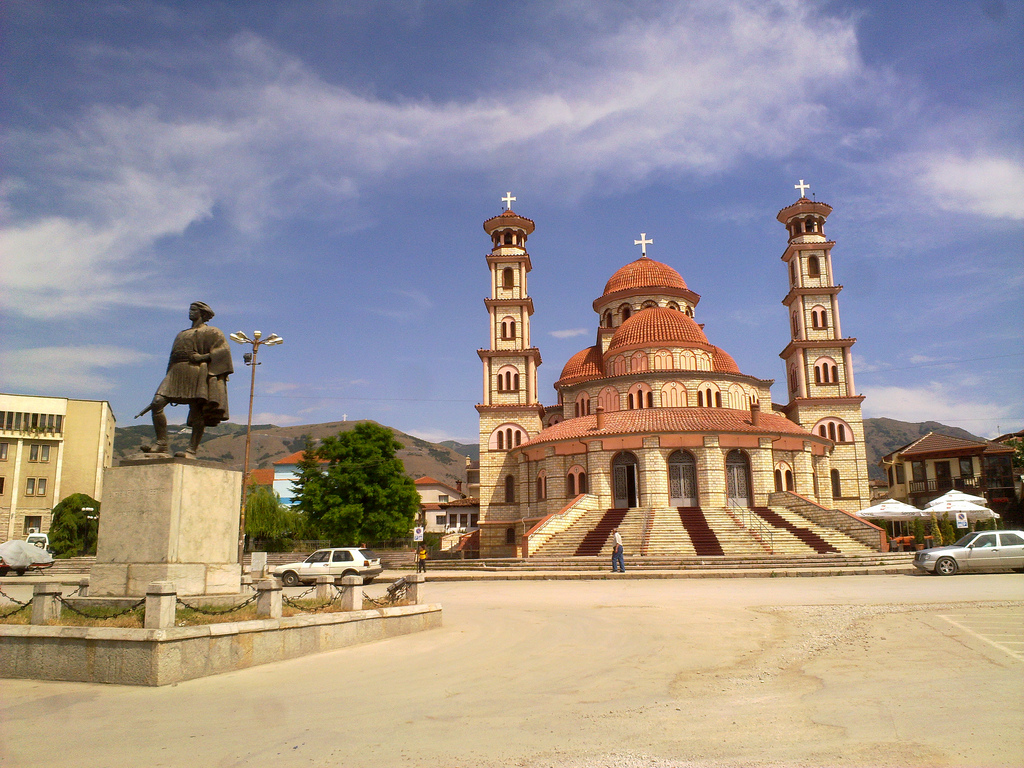 Korca city, photo by Antti T.Nissinen (Flickr)

Interviewed by Alketa Halilaj, Editor in Chief, invest-in-albania.org
Photo credits: MPAY