internations.org is an international platform that connects expatriates who live in different countries and cities all around the world. With the continuous increase of foreigners who live and work in Albania, in Tirana capital Internations Tirana holds its monthly events, which always create a warm and very friendly atmosphere among expats and Albanian participants.
These events are organized coordinately for more than one year by the Albanian entrepreneur Denisa Kasa and the American Lauren Skora, the wife of a successful Albanian businessman. During the time the event is held, you will see them welcoming the group members and new ones and introducing them to each other, creating a very warm and friendly atmosphere for the attendants.
We have conducted a joint interview with them, to know more about the life of expats in Albania, but mostly to discover their general point of view about the country and Albanians, in various aspects.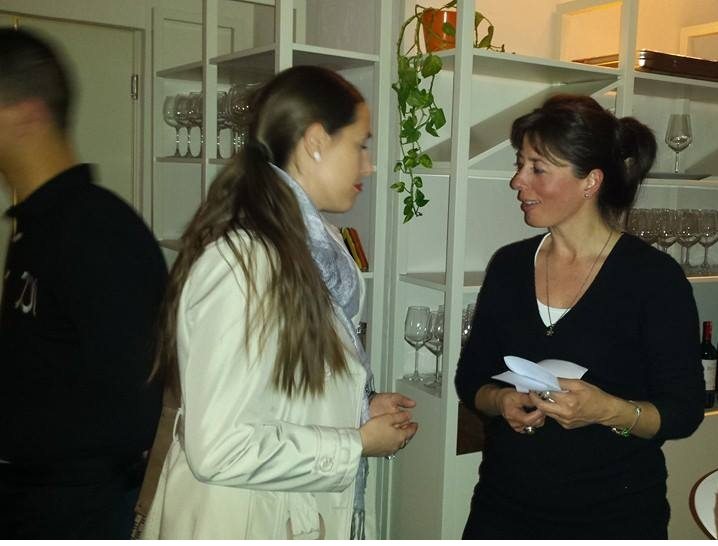 ►How did you become the co-organizer of monthly events for Internations Tirana and at what time?
Denisa: I was a member of the group when I saw the call for volunteers as events' organizer. I applied and won the application.
Lauren: At the end of 2013 there was a posting on the InterNations website that stated the current ambassadors were going to leave their posts.  Those that were interested were to directly contact the regional director of InterNations.  I figured that since I have been coming to Albania for over 10 years and now am based here it would be an interesting was to get involved in my community.  Maybe a week or so later, Eva contacted me for a Skype meeting, we chatted for a bit, she offered me the position, Denise and I connected and began organizing in January of 2014.
►Mostly, what kind of questions new members of the group or those who have just started living in Albania do?
Denisa: They are very interested in creating a social community during their stay here. Most of them come to Albania after they have accepted a job offer by a company that currently operates in country's market and the community helps them to find basic elements for living as a home, means of transport, ect. They ask for different kind of information or things that they cannot find easily in Albania "with a simple Google Search".
Albanians are known as a "word of mouth" society, in the meaning that information goes from person to person, in an informal way and this makes it hard for foreigners to find some kind of information.
Lauren: The main question I receive is "What is Albania like?" which usually leads to more detailed questions about life in Tirana.
►Did you have noticed any kind of rare or specific characteristic or behavior at expatriates living in Albania?
Denisa: They are very curious about Albania and Albanians. They often get surprised by their living experience here. Most of them did not expected to have a great time in Albania due to the lack of information or if they have never visited Albania before and that's why they say "Tirana is a nice city to live in", one of their most used expressions about the city.
Lauren: Our community in Albania is very special in that we have a very diverse and friendly group of expats and locals.  For many Albanians, they have spent time abroad for school or work so even though they may be considered locals, many feel like expats.
I am always fascinated to hear what brings people to Albania and for them to describe their experiences here (their experiences help me answer my most received question above).  Living abroad creates an automatic friendship for us in many ways and we can relate to each other on many levels.  So many of my friends here have been made through this group and I am very grateful for that.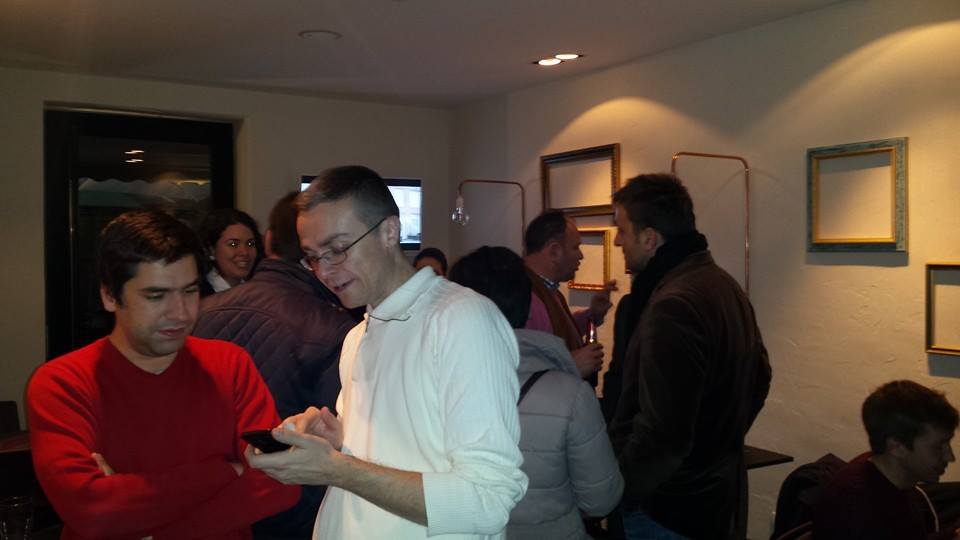 ►How much communicative and cooperative are foreigners with Albanians?
Denisa: They are very communicative and they seek to communicate with others but I think Albanians are not very opened and communicative with foreigners, or transparent with them.
Lauren: Foreigners that speak English have it easy as many Albanians are excited to practice their English.  The same can be said for Italian speakers. So for communicating with Albanians, foreigners are usually able to easily speak with locals.  In my experience, foreigners are very cooperative with Albanians.
►Do they have ever asked for help and if yes, what kind of help do they need?
Denisa: In general, they want more information in understanding the mentality of Albanians; they need help also for practical needs such as to find a home, an address, ect. But in most of cases they find by their self what they need since most of them have lived even in other countries before and have created their communicative ways, and the most illustrating example is their membership at Internations Tirana group.
Lauren: Yes, foreigners usually ask me for help with orienting them about the Albania experience.  I have had some requests for help in finding extracurricular activities for their children or for guidance in a housing search.  If I do not have the resources to answer the question then I ask other expat groups I am part of for some additional help.
►What do they think about Albania, in general?
Denisa: They think Albania has the potentials to be a great place, and appreciate the beautiful nature of the country but the hand of humans has started destroying the pristine nature by not keeping it clean and mainly by constructing massively throughout the country.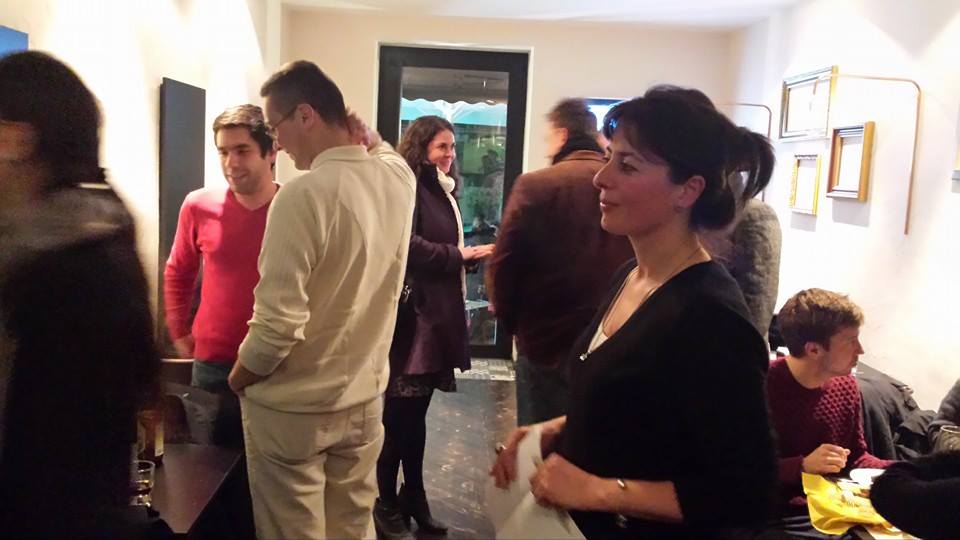 Lauren: In general, foreigners love being in Albania.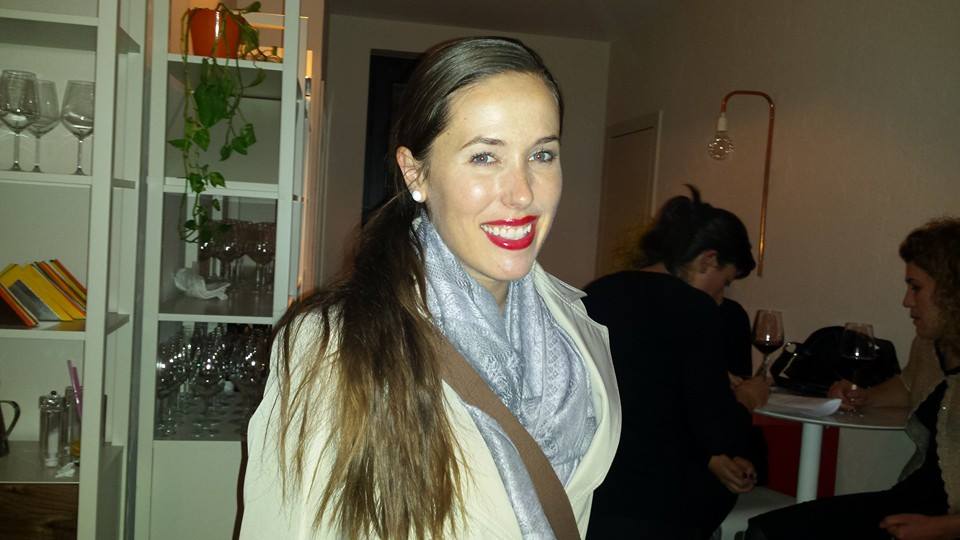 ►Most of Internations Tirana members are employees in foreign companies that currently operate in Albania. Do you think they like to extend the stay in Albania even after their job contract has finished?
Denisa: In general, most of them leave after finishing the job contract and when rarely get engaged or in intimate relationships with Albanians, they decide to stay.  Some of them have come to live in Albania after marrying an Albanian in their homeland. In most of cases, they see Albania as an experience but at the end they get back to their homeland or in another country.
Lauren: It depends on the life stage and sector the person is in, but yes. I know of many people who have either extended their stay or have come back to the country with a different position
►What do they most like about Albania?
Denisa: The warm hospitality, exceptionally hospitality shown towards them outside Tirana.
Lauren: I think one of the first things foreigners enjoy is the generosity and pride that Albanians have for their country. Also, foreigners are usually surprised about the natural beauty here in the mountain ranges and beaches.  The coffee culture is a wonderful pastime that I know my mom enjoys when she visits from the States.  So many things happen over coffee and it is wonderful and relaxing tradition that can be as simple as a morning brew to a business meeting.  The exchange rate is usually a pleasant surprise for foreigners, too, but that is usually at the end of the list in relation to the other things I mentioned.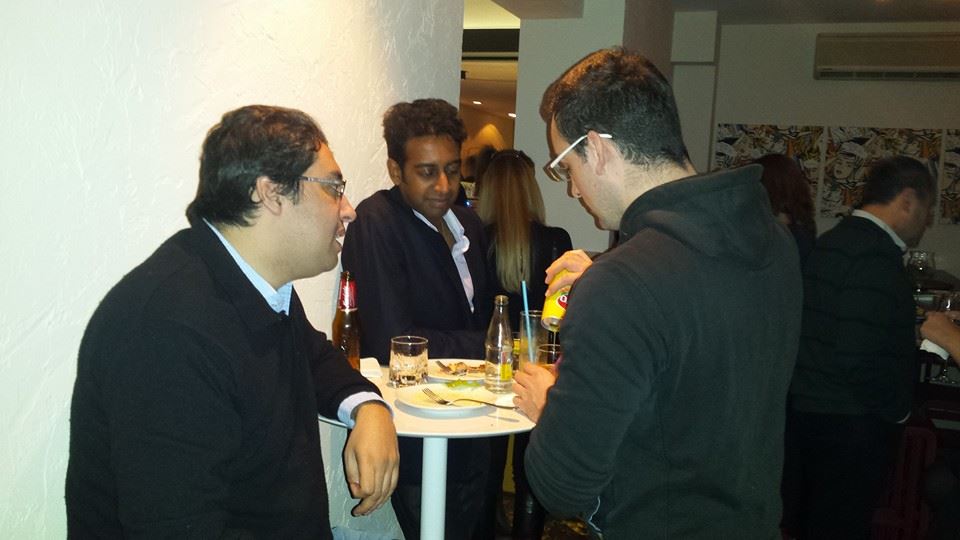 ►What is the most visited touristic place in Tirana (and Albania)?
Denisa: They prefer Taiwan complex in Tirana (at Youth Park), because is located in the center of the city and is easily to go there. About Albania, the most visited places are Thethi and Valbona National Parks, because Albanian Alps are stunning!
Lauren:
In Albania: Theth/Valbona and Saranda (however, I prefer Jale and Dhermi rather than Saranda).
In Tirana: Enver Hoxha's house and Skenderbeg statue.
***The monthly event held on February 20 and took place at 701 Lounge, an Italian investment by Adriano Burgio, in Bllok area.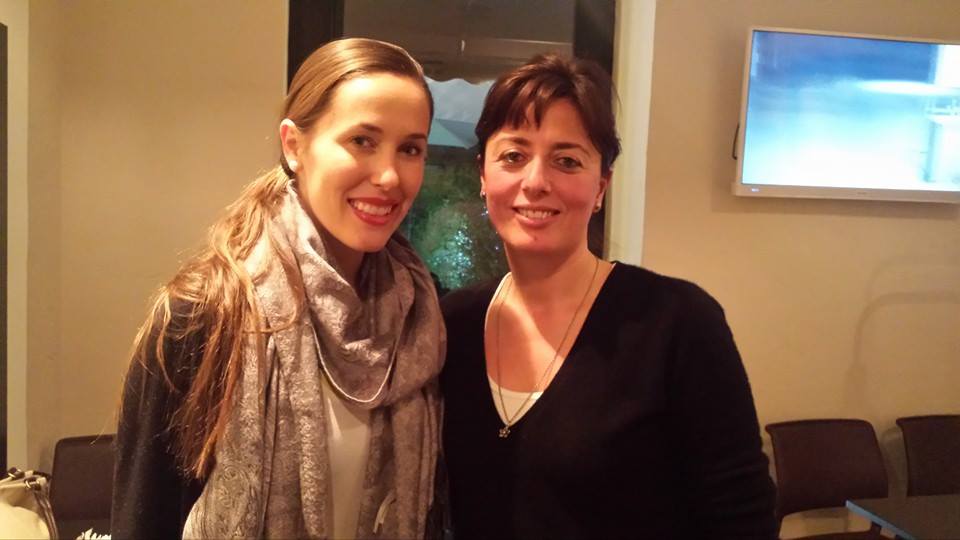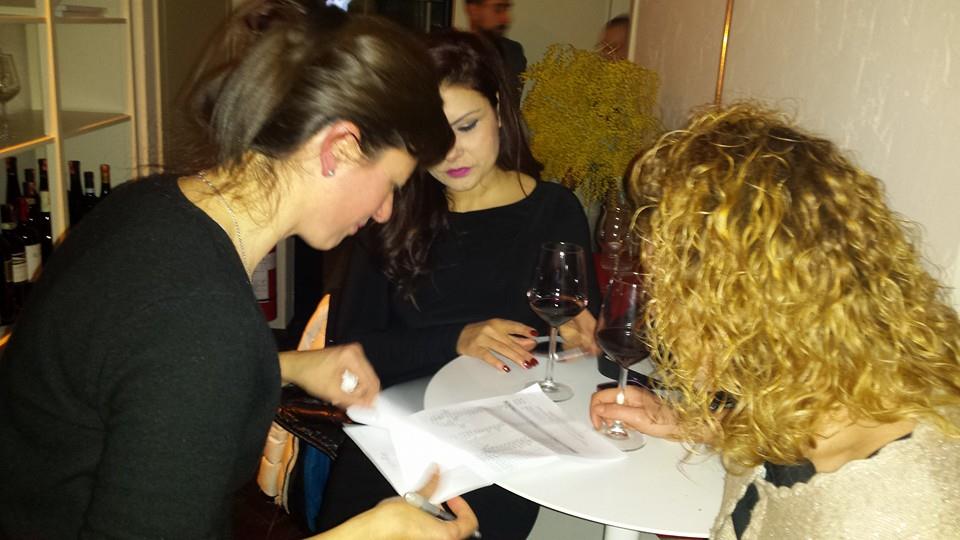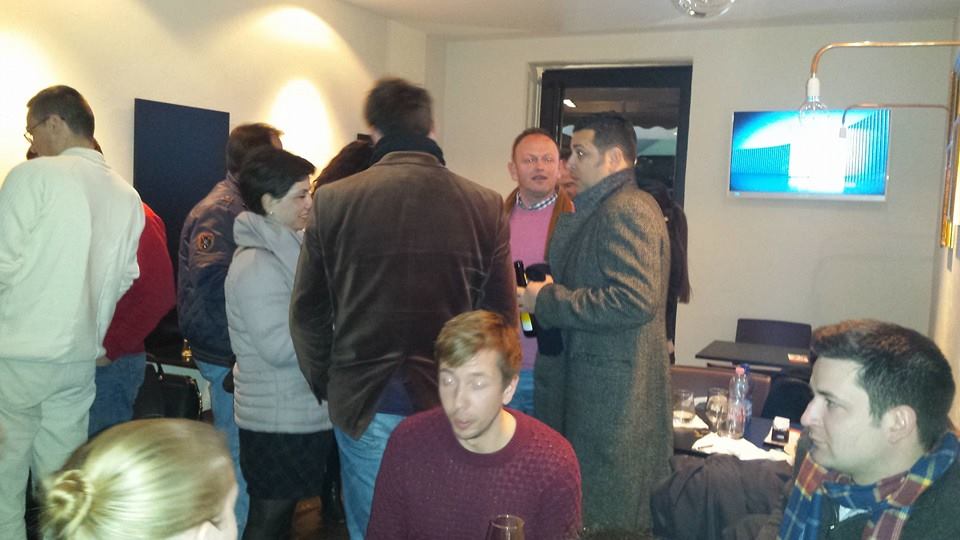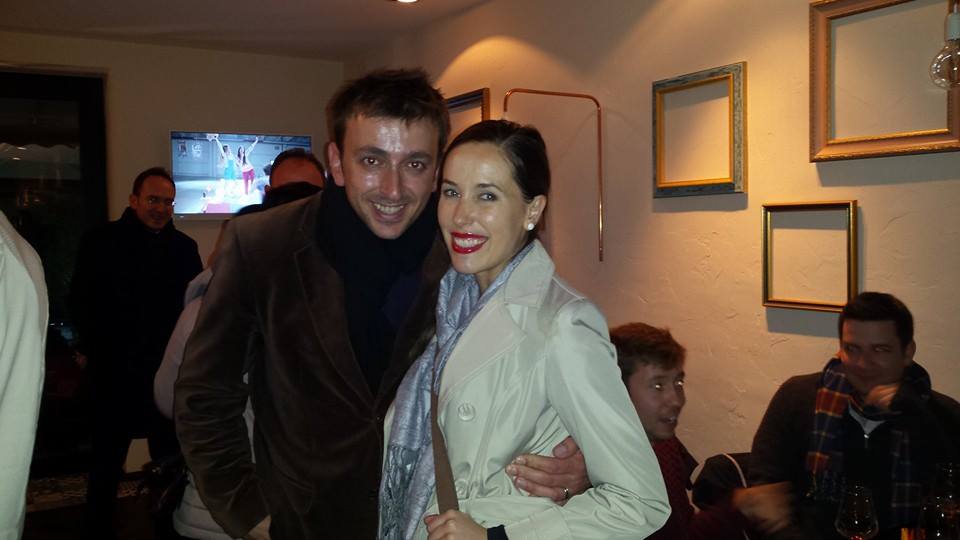 Interviewed by Alketa Halilaj, Editor in chief – Invest in Albania
Photo: Invest in Albania