The Albanian startup scene is evolving and increasing due to many private and governmental initiatives which have boosted and encouraged young adults to be more creative and innovative in creating new businesses by using technology as a primary mean. Such initiatives as Innovation Week (organized by the Ministry of Innovation and Public Administration), Startup Weekend Tirana, Startup Grind Tirana (which held the first party for startups on July 30th of this year), Startup Live Tirana and PROTIK Innovation Center (which has organized Business Speed Datings several times and other activities focused on startups) have created a promising startup ecosystem in Albania which is growing and aspires to have more connection to the international markets.
Using technology to ease people's lives is always a good solution and a profitable one in most of cases. This is what pretty much sums up Dentem, an innovative platform in the Albanian market which aims to become a helpful tool for dentists, patients and dental clinics by bringing them together in an online common place where they can manage better their relations.
Alen Saqe is the founder of Dentem along with a professional staff of six for which he says that "most of them have a background in Information Technology field, Marketing and Justice.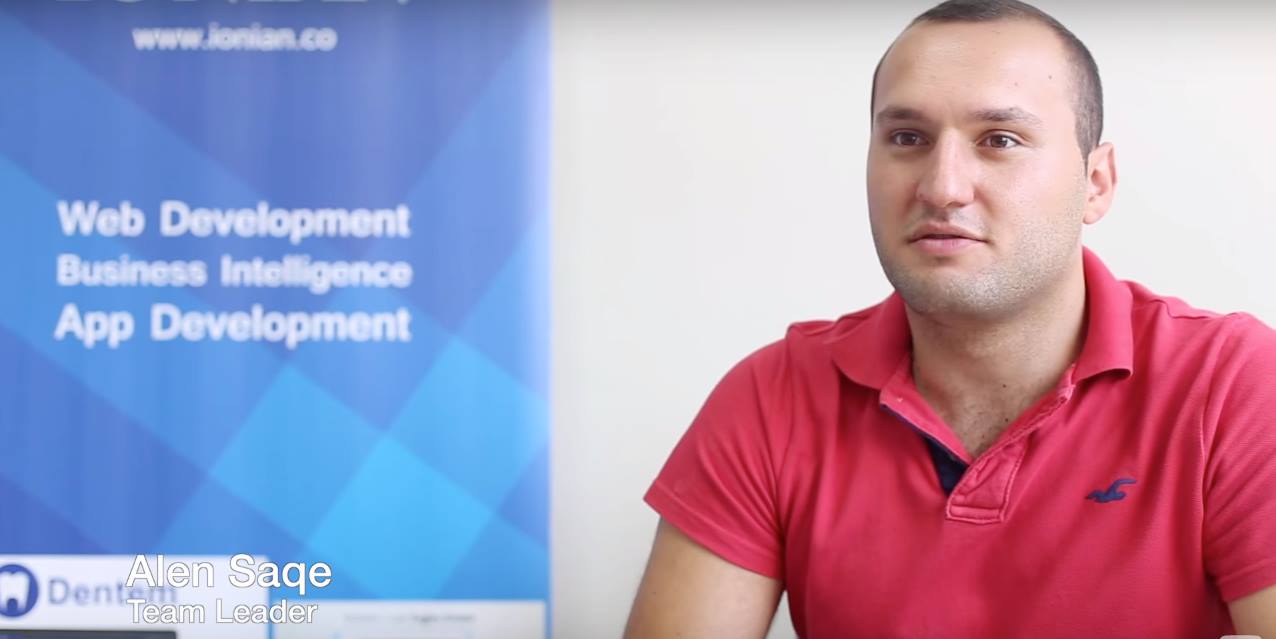 With a background in Business Management he started IONIAN company two years ago, which operates in the information technology field and Dentem is one of company's projects. The below interview we had with Alen shows that most probably in a few years Dentem will become the preferable innovative management tool in every healthcare private clinic.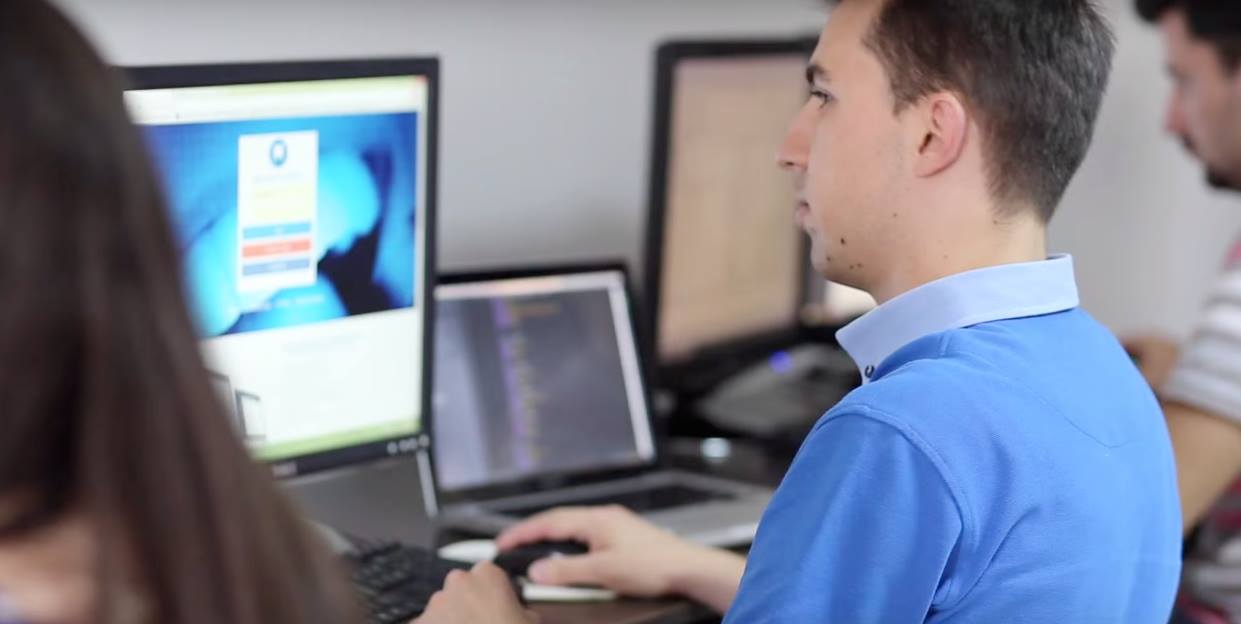 In a world of competition, Dentem is attempting to go international and for achieving this in the most possible short time, the team had a smart idea to display the platform and its intentions at Indiegogo to get funds for their dream. If you are a dentist or someone else working in this field, please consider donating a symbolic amount for this Albanian startup. If you feel supporting this initiative, click here.
 Interview with Alen Saqe, founder of Dentem
The idea to create Dentem…
The idea of Dentem started after I had a visit at my dentist and noticed the computer he stored all the patients' files and other clinic's documents had crashed. While searching for a possible solution for a problem which many dental clinics still have, we came with the idea to resolve this problem in the best and most modern manner, by creating a unique platform for everyone. We called this platform "Dentem" which means "tooth" in Latin language.
Which is the product of this startup?
Dentem is a platform for dentists and dental clinics which can help them during their daily chore by providing facilities in recording and storing patients' personal files, agendas, ect. Dentem is also a notifying system for patients. At the same time this platform is helpful and easy to use by patients themselves, which can remain in contact with their dentist and their dental health care.
What is the problem Dentem will solve in the Albanian market?
Our product simplifies many chores of dental clinics, saves time and reduces costs. It also is an important tool for improving the management of a dental clinic of a sole dentist or more. Being that the platform will be accessible for all the patients, we hope this will raise awareness among them about the importance of dental care. This platform will always be free for patient users.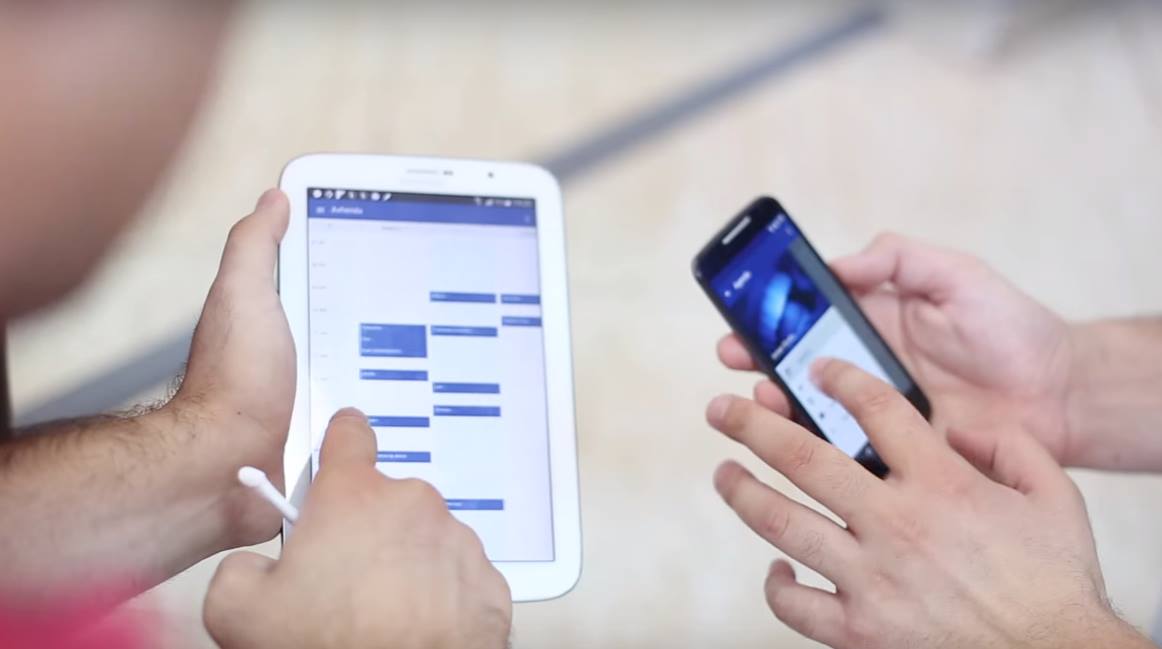 Which are the most important features of this platform?
Dentem has several qualities which have been proven in the market. One of them is the electronic agenda which simplifies the daily routine of clinics and patients as well. Others are the personalized files of patients and the record of all previous dental visits of a patient, the management of staff, reports of the work done by a dentist in a certain clinic, ect.  But one of the most competitive and important features of Dentem is the notification system for its patients. The platform is also provided as an online application for iPhone and Android which makes it reachable by everyone and everywhere.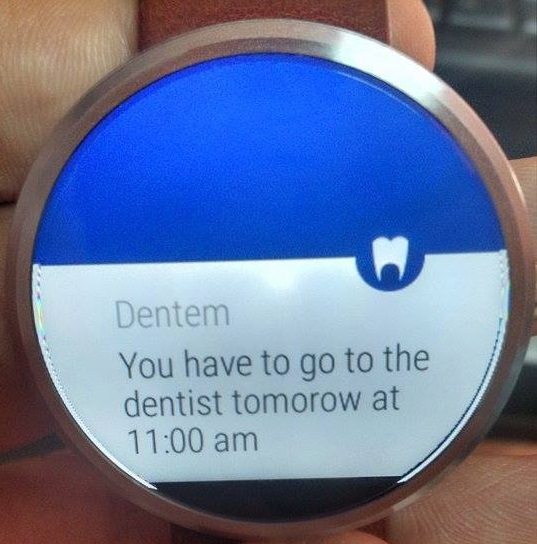 Dentem and the competition
In Albania, such a platform as Dentem competes with software companies which can create similar management systems while in the international area the competition is doubtless higher and tougher. In comparison to local competitors, we offer a solution which gives dental clinics the opportunity to manage their business 24/7 and whenever they are – the only condition is they must have internet connection. Our priorities stand in the conception we have about the ecosystem. In the international market already exist similar solutions but here in Albania we think we are offering an advantageous technologic platform in this field since we are implementing the latest technology.
The novelty of this platform and its expectations
Nothing is similar to what we have created so far in the Albanian market. In the local market we will be the pioneers of SaaS, Software as a Service. The entire technology is based in internet. Our startup will grow in Albania and Kosovo but our target is the international market as the one of United States of America or European developed countries.
Dentem team, partners, investors…
A solid team can make able Dentem to follow its vision. A team must be dynamic and the heart of a startup such Dentem. Currently we are holding discussions with Yunus Social Business Albania organization but we are always open for partnerships.
If you had a chance to speak to a potential investor, how would you convince him/her to invest in Dentem?
If you want to achieve success in the local and international market, join us to develop a 21st century business and to invade the online world.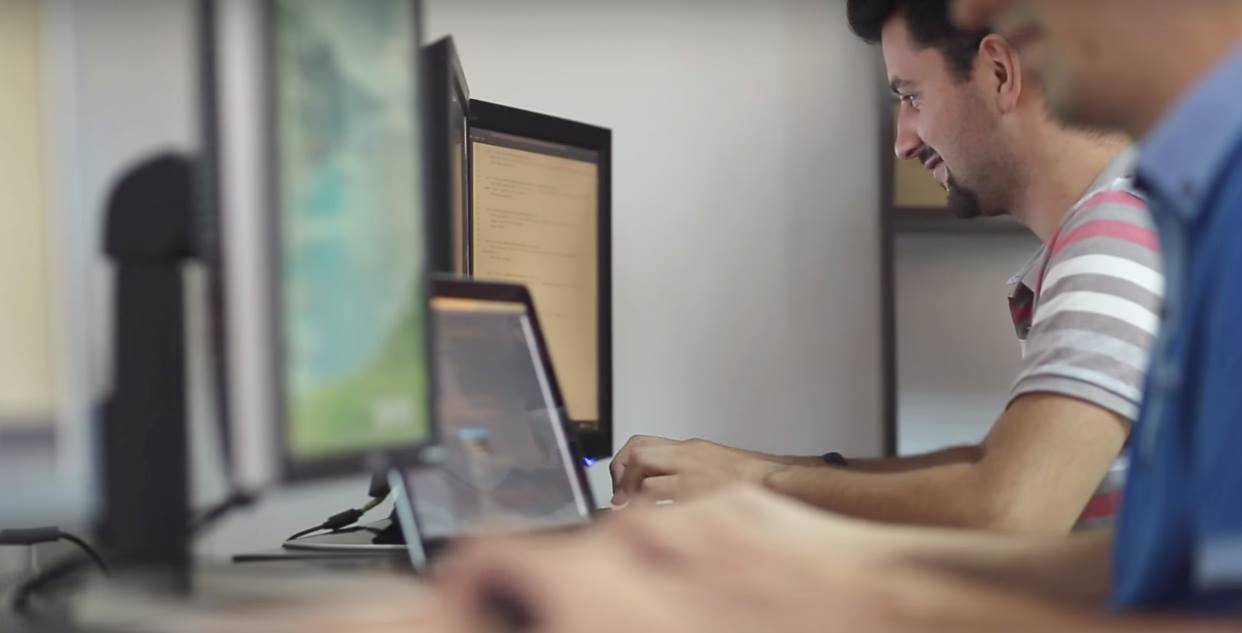 Photo credits: Dentem
Interviewed by Alketa Halilaj / Editor in Chief of invest-in-albania.org