TIRANA, June 6
On a latest report released on June 3rd for the press, the Institute of Statistics (INSTAT) shows that the foreign investments in Albania during 2018, whether owned only by a foreigner or in joint enterprise with Albanian partners, 45.6 % of them are with Italian investors, followed by Greek investors (7.2%). Together they represent 52.8% of foreign investments in Albania.
According to the statistics, enterprises by a foreigner owner or foreigner with Albanian partners covered 3.8 % of total active enterprises and employ 9.6 % of total labor. Enterprises from European countries represent 64.8 % of total foreign and joint enterprises.
Economic activity such as: management consultancy and wholesale trade activities are mainly with foreigner owners or co-owners. Municipalities Tirana and Durrës counted 77.1 % of total foreign and joint enterprises.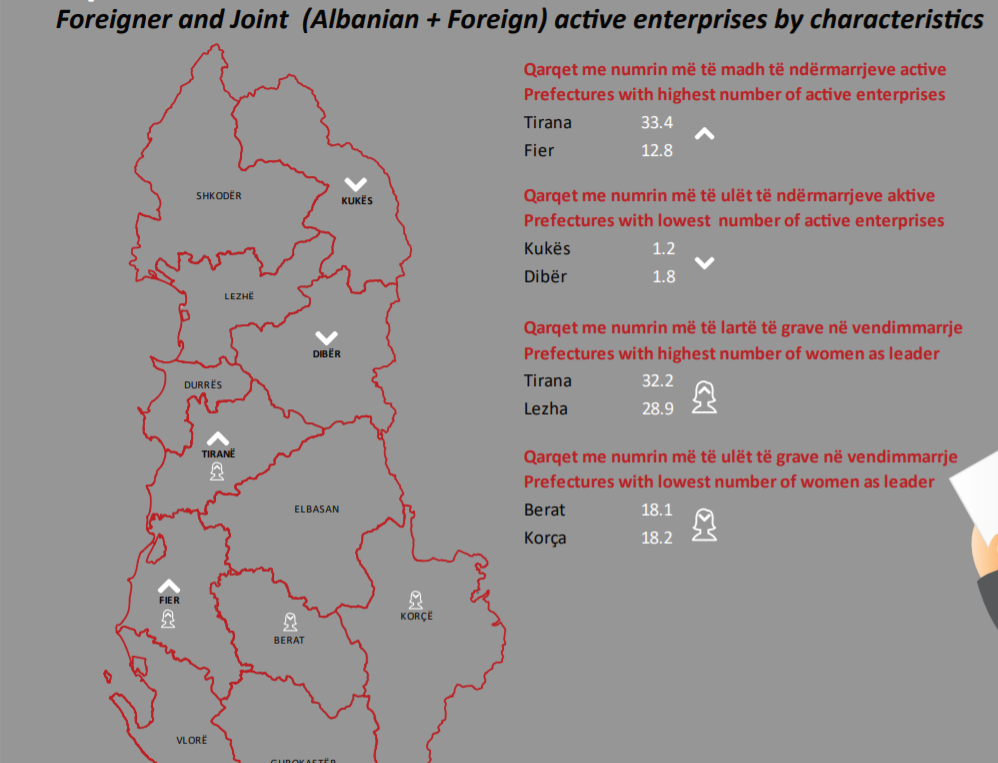 Current economy structure
Albanian economy is focused mainly on trade economy, which in 2018 represented 23.2 % of total industries. Trade activities are followed on the second place by the agriculture, forestry and fishing industries.
Also, approximately 89.4 % of enterprises are made of 1-4 people employed and their contribution to total employment is 26.4 %, meaning that the Albanian economy is focused on micro-enterprises. Whereas, big enterprises with 50 or more people employed represent only 1.2 % of total enterprises and their contribution to employment in 2018 was 48.1 %.
Again Tirana, the capital city is where the biggest number of enterprises are concentrated (33.4%), followed by Fier (12.8%).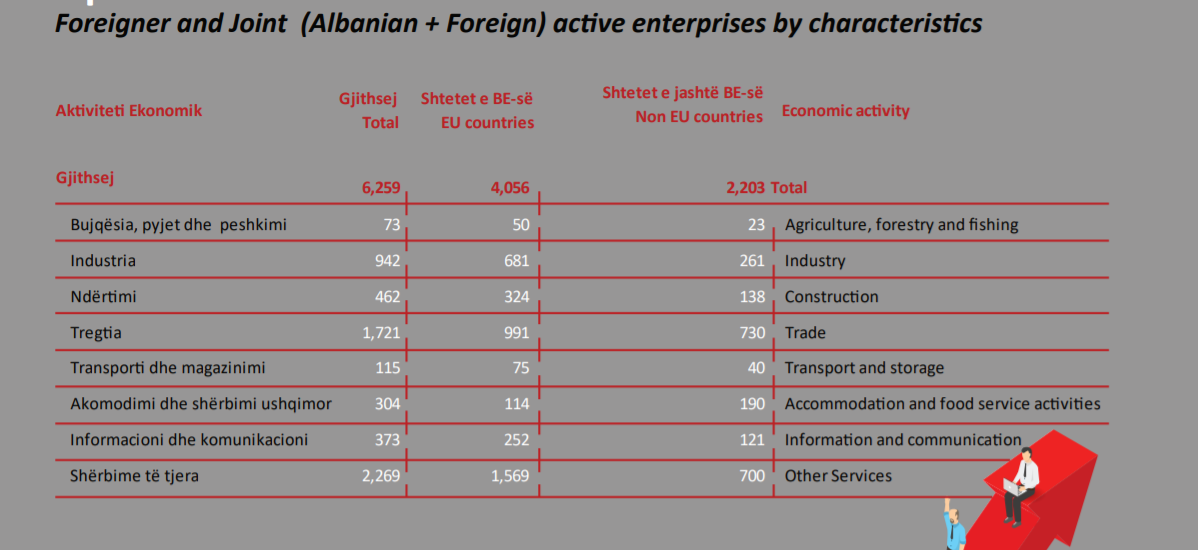 Women entrepreneurs
In 2018, women as owners /administrators cover 25.7% of total enterprises. The concentration of women as entrepreneurs is higher in trade activity with 39.2 %. The highest percentage of enterprises managed by women is in the prefecture of Tirana with 41.4 %.
Enterprises lead by women are mainly micro-enterprises with 1-4 individuals employed and represent 91.2 % of this group. However, almost 20% of big enterprises (19.6%), with 50 or more people employed are managed or owned by women.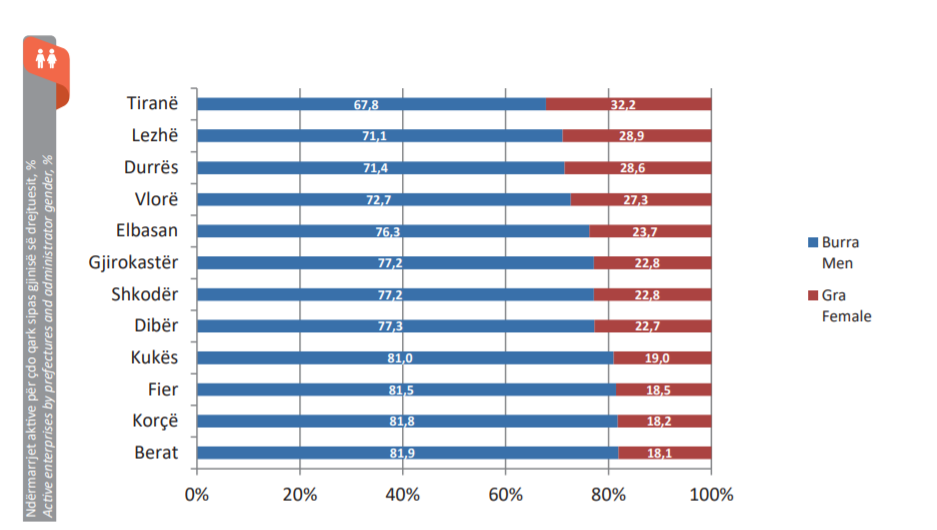 Source and Photo Credit/ INSTAT
Read also: Foreign Investments Surged in Q1