TIRANA, November 8
When one wants to be creative in the tourism industry, one launches a honey bee holiday project.
Apitourism is one of those trends that the responsible travel sector strives for. This really sweet approach to sustainability offers a new aspect to responsible travel while raising awareness on the importance of bees for the planet and all living species.
Nowadays, people are attracted to feel-good appellations such as organic, bio, fresh, and local like bees to honey…The latter is one of those few products that can really claim to be local produce.
What is the local product? In terms of sustainable tourism, it is something that supports the local economy.
Besides the economic role, Apitourism has an educational role. One single jar of honey made in a remote village deep in mountains that tourists take home can embody all the knowledge and awareness they gain on the environment and social responsibility as global subjects that impact everybody.
As particular as it sounds honey bee tourism can alter people's perceptions of life. From the importance of pollinators to teamwork, bees have a lot to brag, but they don't do it because they're humble and they don't have time for that.
What happens during a honeybee holiday?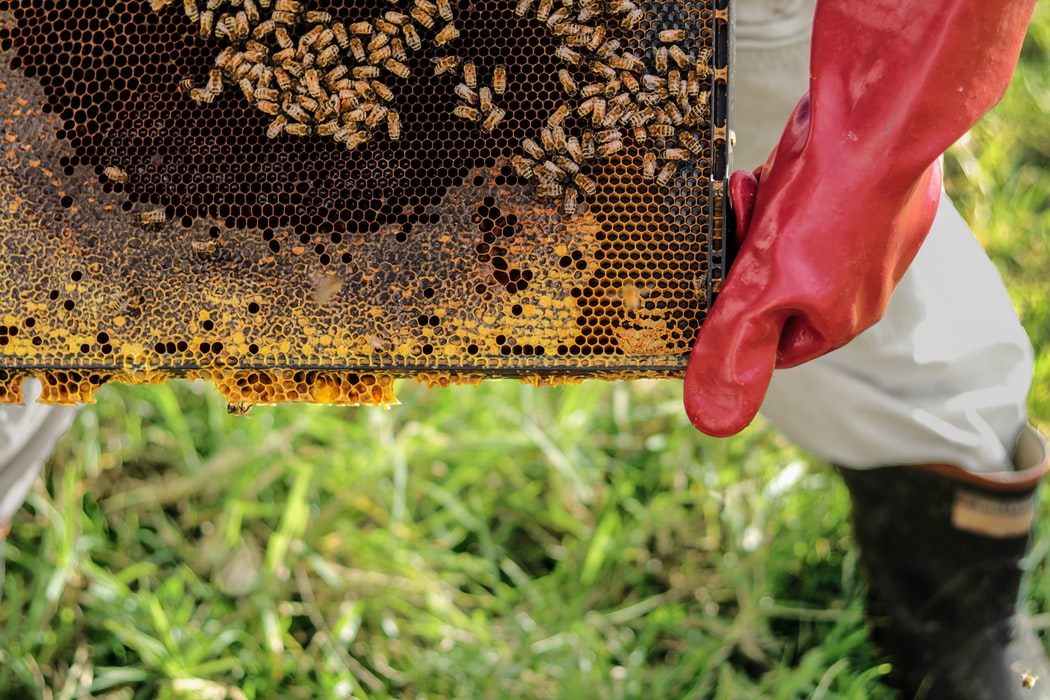 This type of holiday is based on honey trails or routes. People follow itineraries that combine cultural heritage, outdoor activities and beekeeping. Highlights include workshops and training sessions on beekeeping techniques, observations of beekeepers, and visits to bee centers or museums like the Bee House in Mirdita.
Read more: Albania's First Bee House to Keep Pollinators Buzz Alive
Honey trails provide a wide range of travel opportunities through authentic routes. They help travelers to promote good health by walking and understanding the importance of fresh produce while discovering natural and cultural attractions and diverse traditions.
Albania is a country with a long beekeeping tradition.
"Among the Illyrians, they say that the people called Taulantii make wine out of honey. When they have squeezed out the wax, they pour in water and boil in a cauldron, until only half the liquid is left; then they pour it into earthenware vessels; they say that it ferments in these for a long time, and that it becomes vinous, sweet and strong. They say that this has occurred even among some people in Greece, so that it shows no difference from old wine; but that when they sought for the mixture later they could not find it." de Mirabilibus Ausculta­tionibus sometimes attributed to Aristotle as published in the Loeb Classical Library Cambridge (Mass.) and London, 1936 
Nowadays, the most important areas known for high-quality honey are:
Tropoja in the Albanian Alps for chestnut honey, Zadrima in Lezha, Permet for strawberry tree honey, Puka, Korca, the southern Riviera, Gjirokastra and many others.
Beekeepers in Albania are humble like bees and apitourism would provide them what they need the most, a guaranteed market for their produce. People have already started honey bee tours in Albania.  One of them is the Honey Trail.
If you travel to Albania, take your time to visit local beekeepers because this would help Albania to certify apitourism and extend the sustainable tourism offer.
Read also: Agriculture Grants, Deadline for IPARD II Applications Unveiled
IIA