TIRANA, September 8
The Hidden Treasure, the first event of its kind in Albania will gather 61 determined runners from 27 countries around the world in a multi-stage race from Berat to Butrint. Following the steps of Lord Byron is one of the mottos of this event. The race is organized by the Municipality of Berat in cooperation with Global Limit. The race will start on Sunday, September 10 at the UNESCO World Heritage Site of Berat, also known as the city of a thousand windows at 8:00 hours.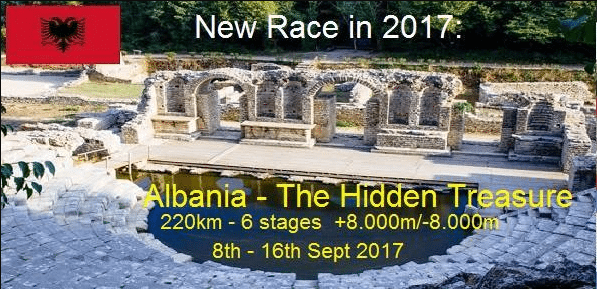 The participants will run for 220km with 8,000altitude gain in six days. The runners will follow an itinerary that runs through numerous remote villages and untouched nature until they reach the ancient site of Butrint on the coast of the Ionian Sea. They will spend their nights in local houses, ancient monasteries, and castles and by lakesides.
Special attention was paid to the itinerary. The goal was to promote the natural beauty of Albania as well as cultural landscapes and heritage values.
"47 GlobalLimits veterans will be at the start line, and 13 of them had already been at least 3 of the GlobalLimits races and received the "GlobalLimits Heritage Site Runner" series award. 7 more will join them after successfully completing the race in Albania," Global Limits says on its official announcement.
The Hidden Treasure running event invited runners to experience the most undiscovered Balkan country.
News Source: ATA, Global Limit
Photo Credit: Global Limit