TIRANA, October 2
Albanians and international visitors had the opportunity to access for free all the museums, natural parks, castles, archeological parks, and galleries from September 28th to the 1st of October in the frame of the National Day of Cultural Heritage and the European Heritage Days (EHD). Awareness raising events were organized in cultural sites. The motto of this edition of the European Days of Heritage was 'Nature, Culture, Education'. The purpose of these days is to protect and promote cultural heritage and to raise awareness about their preservation.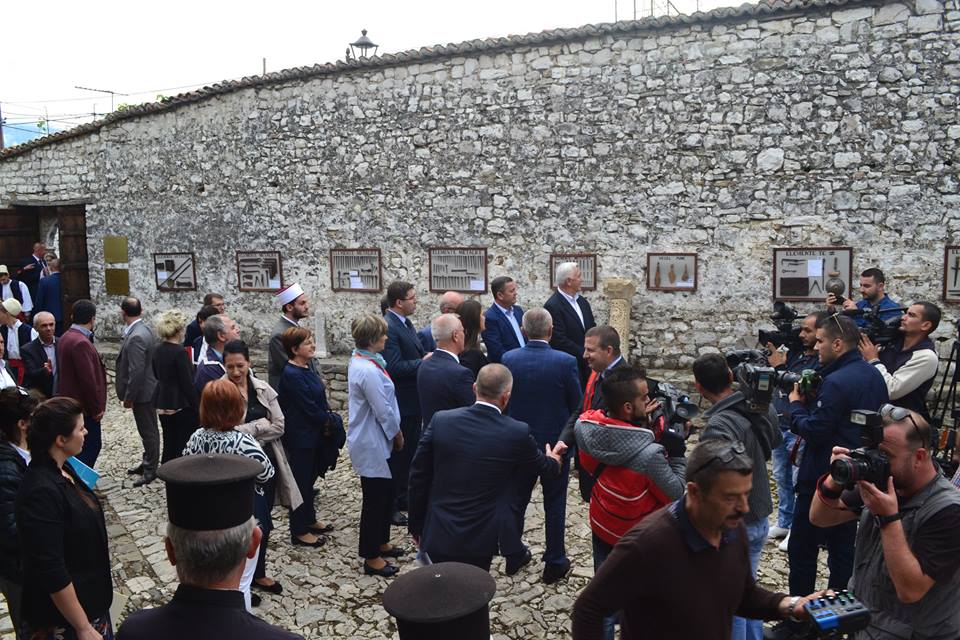 The event at Onufri Museum, Berat. Photo credit: DRKK Berat 
Festive activities, food fairs, and educational events were organized in Tirana, Durres, Shkodra, Gjirokastra, Berat, Kukes, Vlora, Orikum, Saranda, Elbasan, Korca, Permet, etc.
They focused on various elements of cultural heritage such as designs of Illyrian flags, traditional motifs in clothing and architecture, culinary, archeological elements, folk and handicrafts, pottery, intangible heritage, etc. This edition of EHD celebrated the intrinsic relationship between people and nature.
News Source: kultura.gov.al
Photo Credit: DRKK Gjirokaster