TIRANA, February 21
The harbor city of Vlora looks gorgeous surrounded by the deep blue Ionian Sea, yet someone says that a touch of green would have a tremendous economic and environmental impact.
Francine Talei Wong, a frequent visitor to Albania, recently founded GREEN VLORA project. This is an innovative anti-plastic initiative that is helping local businesses to start a conversation on responsible tourism and to go fully biodegradable in the future.
Francine is Australian, of Fijian origin, and if there's something that she knows how is done, that's tourism and giving back to the community. After five years of moving between Australia, London, and Albania, she decided to base in Vlora for a while.
"My inspiration to start this initiative is a big move for me, especially as a foreigner. Vlora is my most treasured bay and has been for five years. I feel that as a foreigner, it's important that I help where I can to make it greener. My appreciation for nature is what drives me and my heart for the locals to also believe that things can get better and – will be better one day."

GREEN VLORA's goal is to have a group of businesses goes biodegradable by the upcoming summer. Meanwhile, the most ambitious goal is that every business chooses biodegradable items instead of plastic in the future. She has the first businesses on board while Deep Blue Straws, a company from London agreed to collaborate with GREEN VLORA to help supply whichever businesses want to go Green.
"The goal is to support local businesses that are responsible for supplying plastic to the public on a daily basis. GREEN VLORA is a body to encourage, advise and support the innovative changes needed to be implemented. So far I've had a handful of businesses see the good in doing so and are ready to invest in alternative biodegradable products. I hope for more and hope for the best. The locals have been so responsive and kind and it makes me extremely happy to know that one day this will also give back to them," Francine says.
Moreover, she explains the importance of giving back to people, an uncommon concept among Albanians.
"No, I don't make money. Time is more precious than money in certain areas of life and this is my way of giving back as a foreigner who sees potential in the people and the nation as a whole.
I am a fruit from a family tree that has always served and given back to the people of my country, Fiji and also in Australia through business, charities and as political leaders. They instilled the importance of "serving the people" always.
Along with this, I also have a great mentor who also patiently trained me in an area of my work over the years in London that has given me certain skill and experience to strategically think and plan whatever project it is that I birth and to also believe in it, no matter what. All this I guess gave me the faith to start and this is my small contribution as a citizen of the world," she added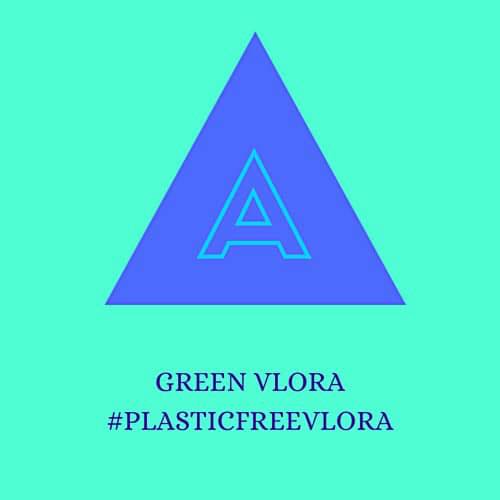 Every Albanian kid of the 90s grew up being exhorted to always keeping the house clean and tidy because an unexpected guest could suddenly appear at the door. Sadly, the cult of clean was never reflected at a community or larger level. The tourist's season is approaching and Albania expects millions of guests while waste management and pollution are still major concerns. Tourists can easily notice the lack of awareness on environmental issues and it can really hurt the local economy in many regions across the country. But, if the tourists come and see that there are attempts to make a change, to them it would be a big thing.
GEEN VLORA's founder is convinced that Albania is a destination for nature people. Tourists come here for the authentic experiences that they are missing in popular destinations. Like most of the foreigners that have been for a long time in the country, Francine says that nature is the biggest potential in Albania and awareness needs to be there now.
How GREEN VLORA benefits the city
It tackles plastic pollution
It raises awareness at a local level about a global concern
Educates businesses on eco-friendly solutions
Builds a culture of giving back to the community
Exposes Vlora as a green city and markets Albania
Plastic pollution is a burning issue all over the world. Long-range dependence on plastic is taking a toll on thousands of animals form hundreds of marine and land species. Plastic is everywhere. Even the word Planet is made of a type of plastic polylactic acid (PLA). Literally, it is a plague and it didn't happen at the click of a finger, we made it. Now we have to stop it.
February is ending and Albania is one month away from the start of the new tourist's season. The good thing is that they will find businesses that care about the environment and are being supported to see the big picture.
"As the founder and ambassador of my own GREEN VLORA initiative, I believe it will one day serve its purpose. Might takes 50 years, but what's important to me is that I've started. I want tourists to visit Vlora and see that local businesses are active players in sustainability."
Find more about GREEN VLORA here
or contact
[email protected]
Invest in Albania
Photo Credit: GREEN VLORA,  Vlora