TIRANA, June 11
The Castle of Gjirokastra remains one of the most special tourist attraction in Albania. Over 10,000 tourist, Albanian and international visited the castle during January – May 2018. The number of visitors doubled compared to the same period of the previous year when the castle welcomed 4,700 visitors.
"Gjirokastra, in the Drinos river valley in southern Albania, features a series of outstanding two-story houses which were developed in the 17th century. The town also retains a bazaar, an 18th-century mosque and two churches of the same period," UNESCO says on its description about the city. Yet, the castle is the most impressive building that a first time visitor may see not only in Gjirokastra but in the entire country. It is also known as the city of Argjiro. She was the sister of the city lord. According to the legend, when the Ottoman troops surrounded the city, the princess together with her son jumped from the castle walls. This is a popular explanation of the city's name. However, historians say that the name of Gjirokastra dates back to earlier centuries. Some linguists say that it is related to the typical gray color of the city. The castle had a military function. It was during the Middle Ages that the city expanded further through the castle walls.
The city flourished during the period of Ali Pasha Tepelena, who invested in major infrastructural works such as the aqueduct of Gjirokastra. A 12km long water supply structure that was destroyed during the 30s. The aqueduct was depicted in the paintings of Edward Lear. The city developed into an important cultural and economic area.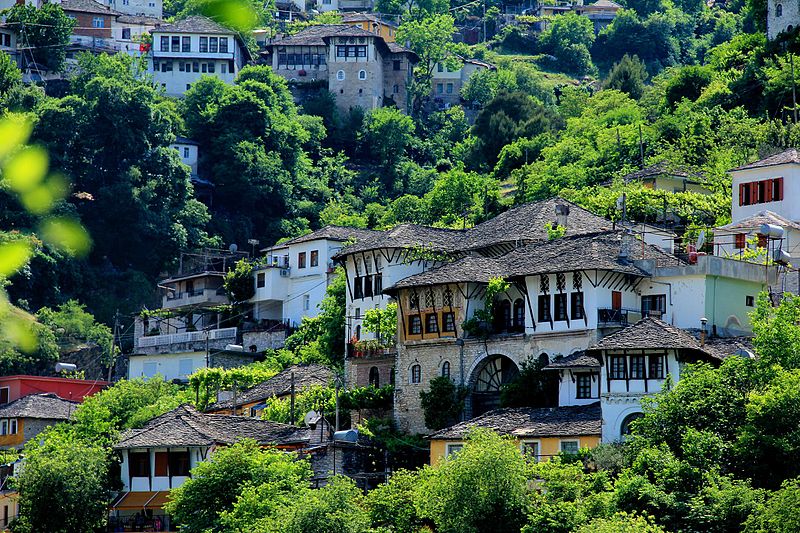 The historic center of Gjirokastra is a UNESCO World Heritage Site and it's worth a detailed exploration. You can visit the bazaar, the Ethnographic Museum, Skenduli House, Zekati House, the house of writer Ismail Kadare and the house of former Communist Dictator Enver Hoxha. two important ancient sites to not miss near Girokastra are Antigone and Hadrianopolis.
When to go? In order to understand why it is called the grey city, you must visit Gjirokastra on a rainy/foggy day. However, you can enjoy the city any time of the year. Several festivals and fairs are organized especially during April-October period.
How to get there? Follow Tirana-Fier-Levan-Tepelena-Gjirokastra or Saranda-Muzina Pass-Gjirokastra itineraries
News Source: ATA