On behalf of the implementation of SARED program in several areas in the country, the German ambassador to Albania Helmut Hoffman visited Kuci farm in Berat city. Kuci farm is one of the first farms that applied for SARED program by receiving a fund of EUR 24.000, 65% of which is covered by SARED program.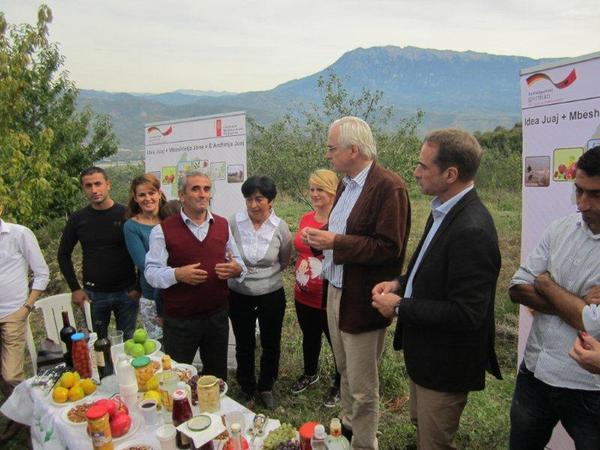 SARED is a funding program co financed by the German and Danish governments which is assisting the Albanian government in the implementation of the Crosscutting Strategy for the Development of Agriculture and Rural areas. SARED program finances farmers by providing grants for equipments and for renting lands in order to expand the agricultural activity.
The program started in June 2014 and will be active until 2018 by providing grants and technical assistance for farmers in remote and unfavorable rural areas. The EUR 31.1 million program is being implemented in areas of Shkoder, Kukes, Diber, Elbasan, Berat and Korca. SARED program aims to increase revenues of farmers in these areas and to boost the development of agriculture, as a way to reduce the unemployment and improve the economic situation in remote rural areas.
The program is co funded by the German and Danish governments and is being implemented by GIZ German organization in close collaboration with the Ministry of Agriculture and Rural Development.