TIRANA, December 6
The Innovative Development for Entrepreneurs in Albania (IDEA) Project was finalised on Monday and five winners were announced during a ceremony held on the occasion. The project aimed at supporting young entrepreneurs and startups to strengthen their entrepreneurship competences, business skills and drafting proper business plans in four Albanian cities, Tirana, Korca, Shkodra, and Gjirokastra. The project that has been supported by GIZ in coordination with the Albanian Investment development Agency (AIDA) was ideated as a competition that started in July 2016. Over 100 startups joined the project and only 17 made it to the final stage. The finalists presented their ideas to a jury composed of representatives from AIDA, Yunus Social Business, Deloitte Albania and GIZ.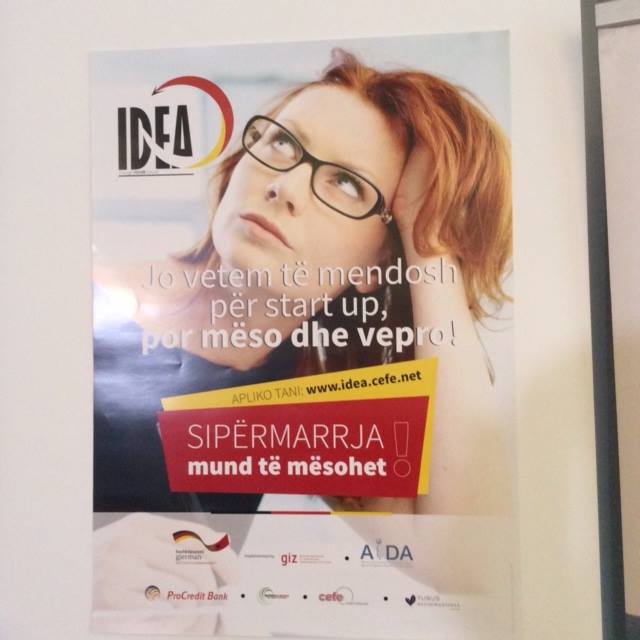 Entrepreneurship can be taught
The winners and their ideas consisted of: a multifunctional centre for children by Albana Mucaj, a creative lab for children by Edlira Karaj, a dry-fruit business by Jona Veizi, a craftsmanship business by Meliha Zyberi and a tourism business by Skender Doci. Minister of Economic Development, Tourism, Trade and Entrepreneurship Milva Ekonomi said small and medium-sized enterprises make a majority in Albania.
"According to the Institute of Statistics, INSTAT, there are 152,000 active companies in Albania and 90 percent of them are small enterprises with no more than four employees," Minister Ekonomi said.
Moreover, she expressed her gratitude to GIZ and to the German Embassy for the support that they offer to Albania.
News Source/Photo Credit : ekonomia.gov.al