TIRANA, March 18
Starting 1 April 2019 Albanians living in Switzerland, Swiss tourists and investors will have the opportunity to reach Tirana from Zurich in less than two hours. Swiss leisure airline Edelweiss Air announced that it will launch a direct route Zurich – Tirana.
The airline will fly from Zurich to Tirana and vice-versa twice a week, respectively every Monday and Friday. The Swiss company operates scheduled flights to 70 destinations in 34 countries.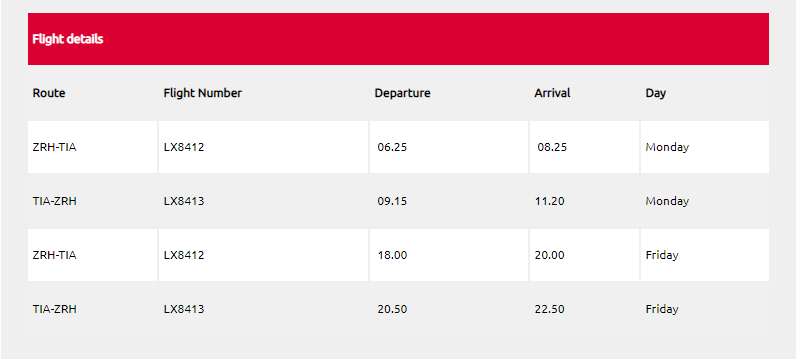 Tirana International Airport announced the flights' timetable while saying that the new route will offer direct access to Switzerland's largest city, with a population of 380,000 and over a million people living in the region.
Home to the headquarters of many Swiss firms, financial services companies, life sciences research centers and businesses in the creative industry, the city is one of Switzerland's most important economic hubs.
News Source/Photo Credit: TIA