TIRANA, July 6
Starting in April 2019 Albanians living in Switzerland, Swiss tourists and investors will have the opportunity to reach Tirana from Zurich in less than two hours. Swiss leisure airline Edelweiss Air announced that it will launch a direct route Zurich – Tirana starting April 2019. Blick daily confirmed that this will be possible starting on the first day of April. The airline will fly from Zurich to Tirana and vice-versa twice a week, respectively every Monday and Friday.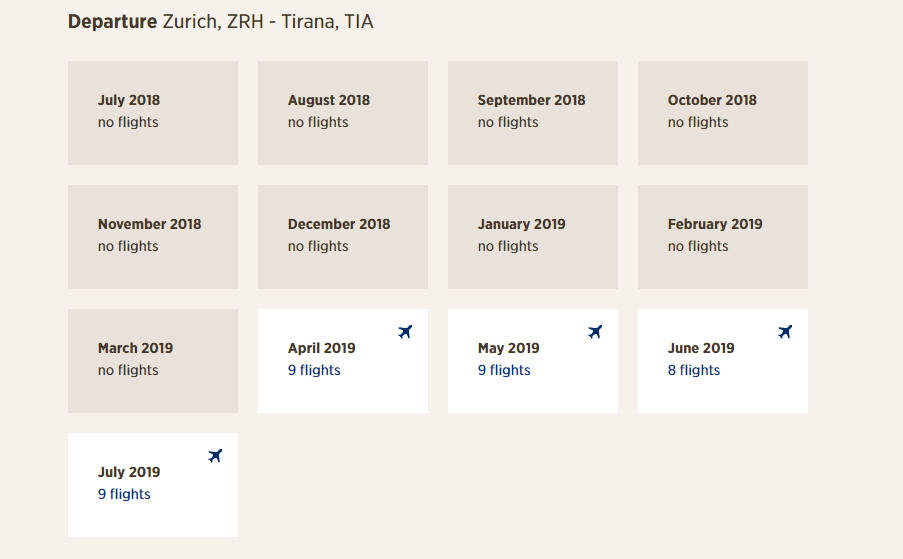 Credit: edelweiss
"Albania is worth a trip. Be like the Albanians living in Switzerland that wants to spend summer holidays in their homeland," Blick's article says.
Moreover, it highlights that this is going to be the chance for all the tourists that want to know more about the country with a turbulent history, beautiful beaches, and cheap prices. It also highlights the major investment potentials of the country for Swiss businesspeople that are looking for a country where to invest.
Edelweiss Air will also launch a direct route to Kalamata Greece in June 2019. The Swiss company operates scheduled flights to 70 destinations in 34 countries.
News Source: Blick
Photo Credit: pixabay.com