On Sunday (May 17), the Pyramid in Tirana capital transformed into a catwalk show by the organizers of Eco Fashion Show, an event that raises awareness in recycling and reusing materials in order to protect the environment.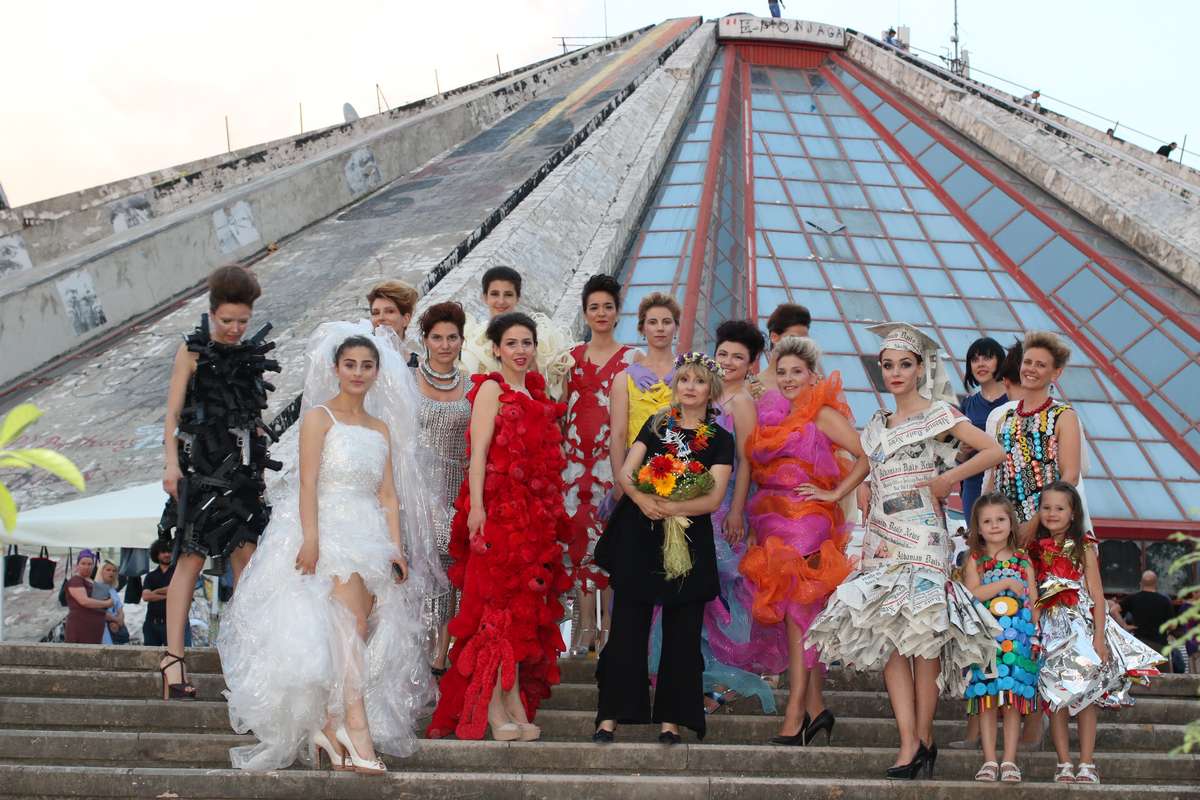 Models of age 1 to 50 years old passed in the red carpet by wearing recycled, reused and recreated materials transformed into dresses and. Most of the attendants were family members of foreign ambassadors to Tirana, expats that live and work in Albania and Albanian environmentalists.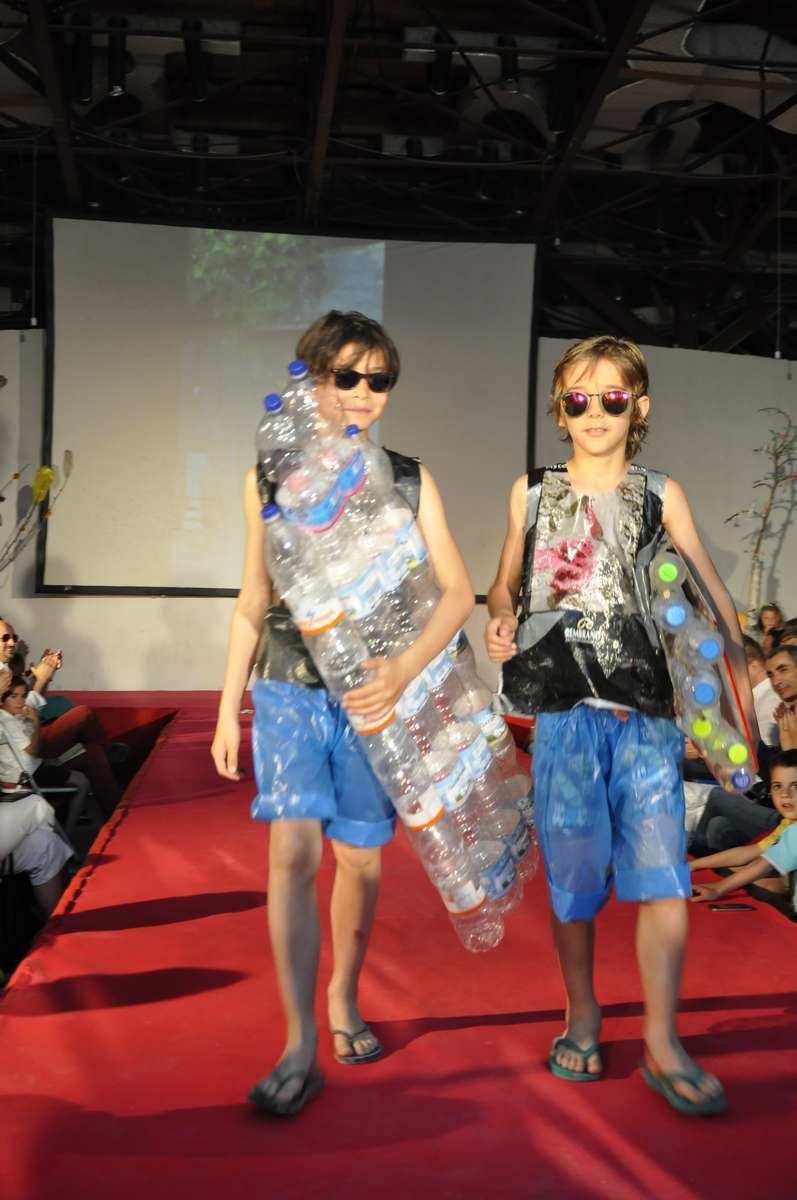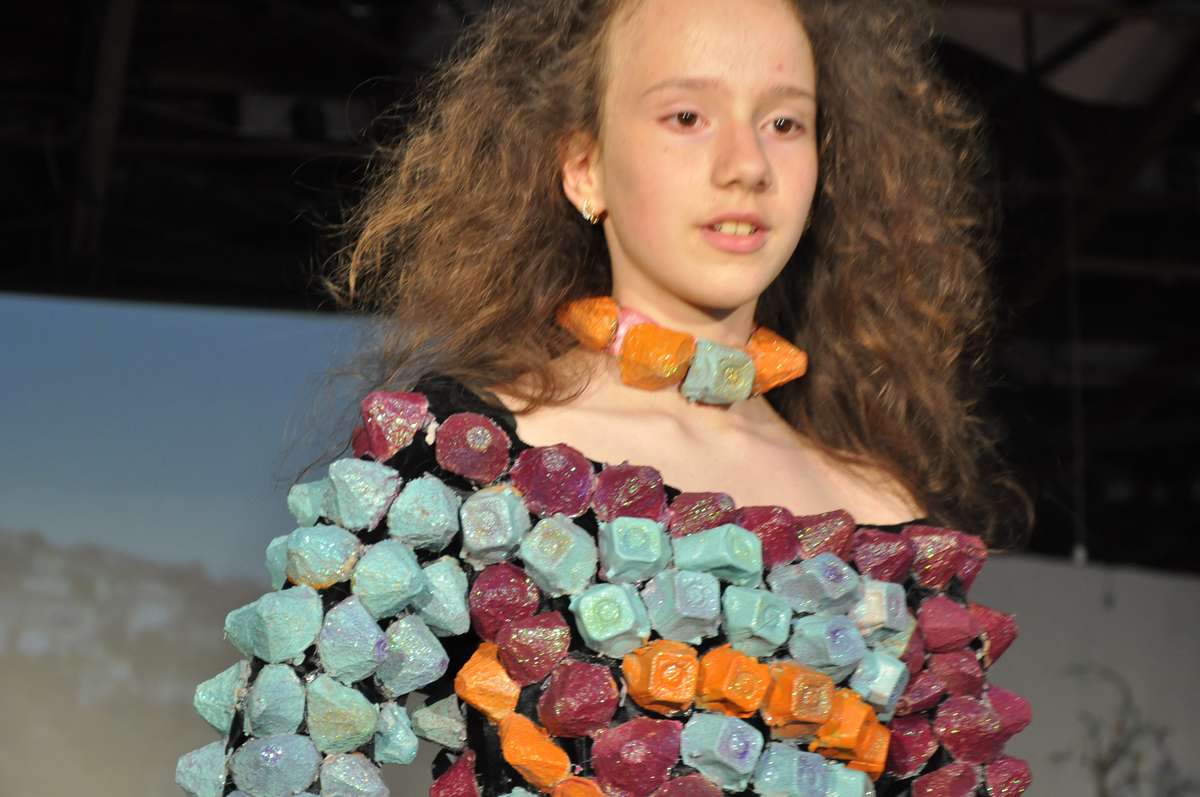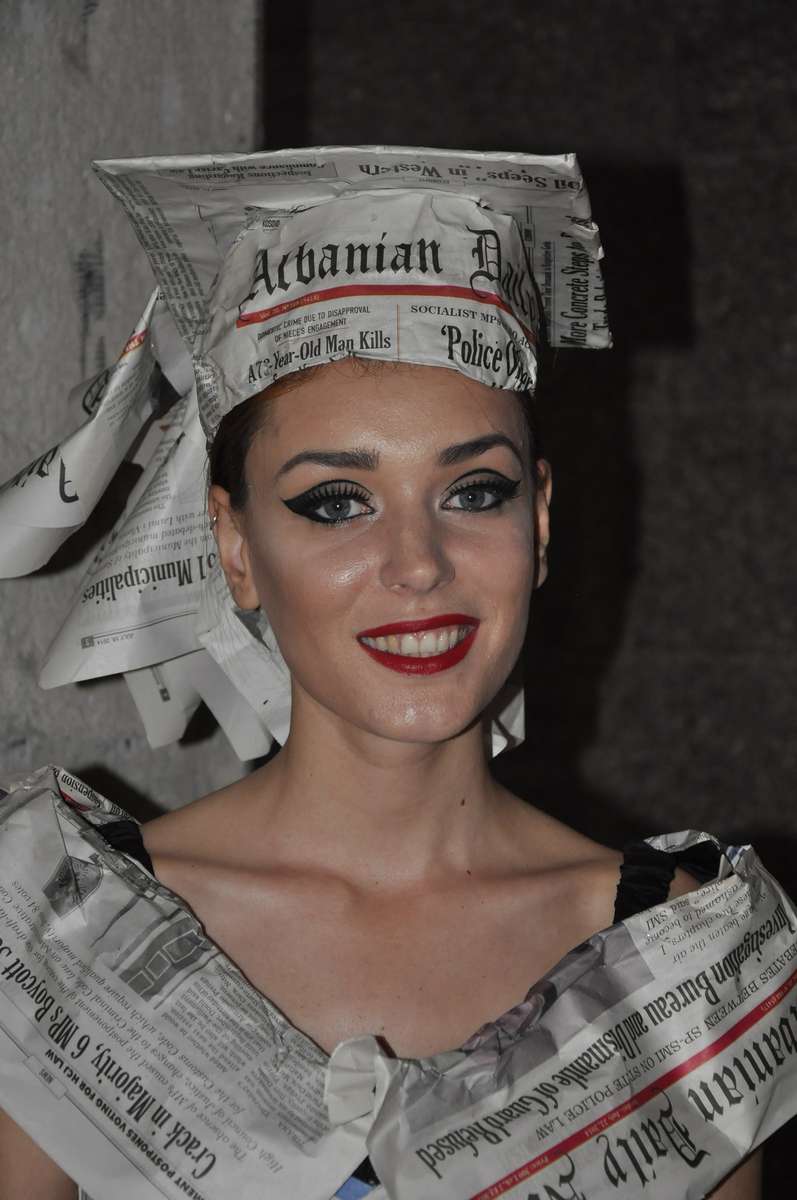 The participants had used various types of materials to create dresses and clothes by using them, such as corks, plastic sacks and bottles, cans and old newspapers or used paper. The catwalk gave strong messages for protecting the environment where we live by giving importance to the recycling process.
It is the third time that in Albania gets organized such a unique event, by its initiator Rajmonda  Zajmi, according to which, this annual event will continue in the next years.
Photo credits: Alexander Parenti