Tirana, November 27, 2015
After participating at the "16+1" economic forum held in Suzhou province in China the Albanian Prime Minister Edi Rama gave a press interview where he shared the conclusions of the forum regarding Albania. According to him, the Chinese Prime Minister and the Republic of China promised the implementation of several concrete projects in Albania within the next years, mainly in fields of infrastructure and agriculture.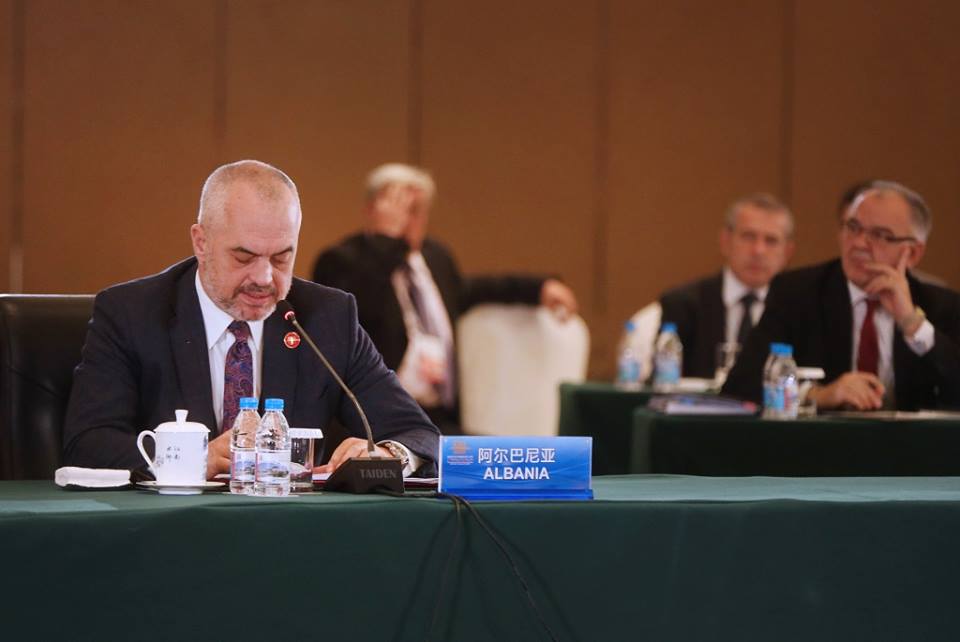 During the holding of the forum, Albania signed a Memorandum of Understanding with Pacific Construction Chinese company and Montenegro for the construction of the Blue Corridor (Adriatic – Ionian Highway). According to Rama, the Memorandum of Understanding will be signed by Bosnia Herzegovina as well on December of this year. After the signing of the MoU, the Chinese company will start the work on the feasibility study about this ambitious regional project.
Another positive development for Albania is the finalization of four studies from Pacific Construction which will be followed by investments in four important infrastructural projects, "a great step in function of the further improvement and the standardization of the road infrastructure in Albania," declared the Prime Minister.
The Chinese government has also promised to invest in the increase of port capacities in Baltic and Adriatic seas. The Chinese government is interested to increase Albania's port capacities on behalf of a large strategic project which will transform and modernize the infrastructure that connects 16 Central and East European countries with China.
Prime Minister Rama added that the Chinese government remains engaged in increasing the collaboration with Albania also in fields of agriculture and tourism, by accepting more agricultural goods from Albania and by bringing more Chinese tourists in the country.
News source/photo credits: ATA, Kurious (Pixabay)