Once a random mountainous village, nowadays Bogova commune has transformed into a touristic attraction for Albanian and foreign tourists. Bogova is situated near Tomorri Mountain, 12 kilometers away from Polican southern city. It is part of Skrapar county.
The village is separated into two parts by a bridge which has become a hub of touristic businesses established nearby. The "Reservoir of Bogova", a 350 hectares forest and an oasis of wild animals, used to be the preferred destination of hunters during the communism period, say the locals. Situated at an altitude of 265 meters above the sea level, the village offers wide opportunities for spending unforgettable vacations in a fresh air environment surrounded by green.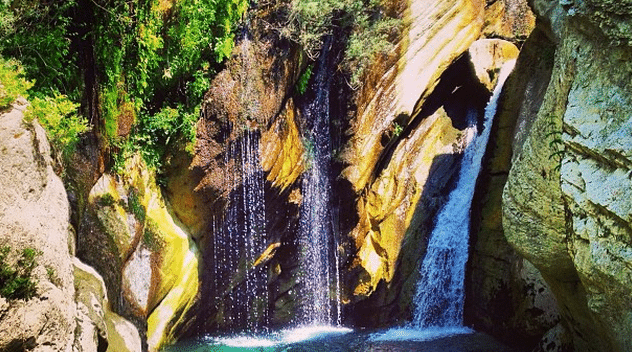 The commune is now being populated by new residents, since tourism has started to bring revenues to the locals. Locals, restaurants and hotels offer everything a tourist needs. A normal day in Bogove is a day where you organize a barbecue in the nature with your friends, go hiking or trekking or light a fire in the middle of the woods in the evening.
Source: ATA