TIRANA, January 8
The public perception of the economic conditions worsened for the third quarter in a row. The Bank of Albania (BoA) reported a 1.2 point decline in the economic performance index during the four quarter (Q4) of 2018. This index helps to measure the assessment of businesses and consumers on the economic conditions.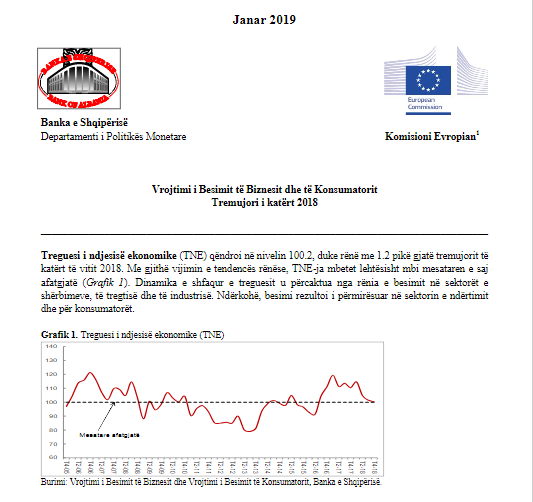 Based on the survey details, the public's pessimistic mood was due to distrust of service sectors, trade, and industry. Meanwhile, construction was the only sector that reflected a positive perception.
According to BoA, businesses in the service, trade, and industry sectors declared production decline and worsened the financial situation. In the meantime, construction businesses reported sales growth and a better financial situation.
The consumer confidence indicator marked a slight growth by 0.7 percent. Yet, it wasn't enough to diminish the public's pessimistic perception for the other sectors of the economy.
The pessimistic mood about the economy for three quarters in a row rings the alarm bells. Even though the confidence indicator stays on its long-term average, fast declines in the past were reflected in significant economic decline.
News Source/Photo Credit: BoA