TIRANA, May 13
Ksamil village officially launched the summer season 2018 during the weekend with a special festival dedicated to the most important product of the area and at the same time, the queen of Butrint Lake, mussels. The Mussels Festival gathered local people, tourists and local and central power representatives in a delicious two-day event focused on the promotion of tourism potential and also economic growth opportunities for the producers of the area and especially for mussels' farmers.
The Mussels Festival is one of the local feasts that were selected in a recent competition launched by the Ministry of Tourism and Environment. Minister Blend Klosi said from Ksamil that local festivals dedicated to culinary and traditions will be organized during the entire season in the coastal villages and in other rural areas.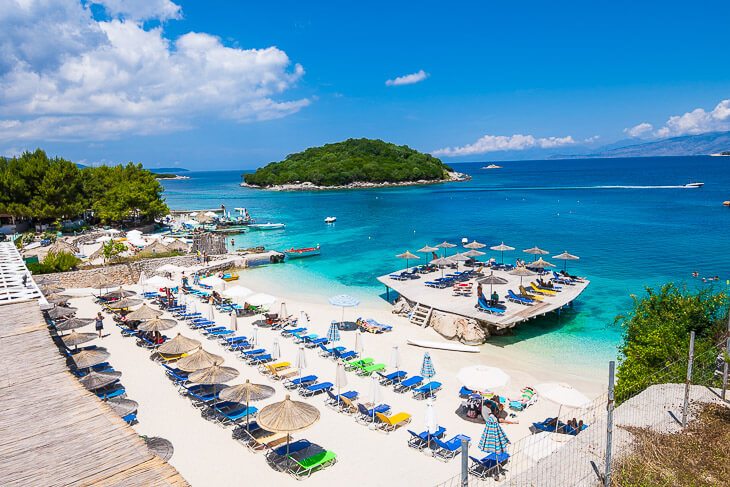 On the other hand, Klosi added that more tourists are expected to arrive this year, and this requires more responsibility and better services by the state institutions and local businesses. Moreover, he also declared that a new initiative 'Smile Albania' will be launched soon. It aims at providing tourists 1,000 reasons to come back to Albania. Smile Albania will also create 1,000 jobs for youth in all the tourist sites throughout the country.
News Source: Scan TV
Photo: Blendi Klosi