Dear Reader,
 Invest in Albania wants to hear from you, but at first, we are going to ask you something. All year round, we write and talk about investments, loans, grants, financial agreements, important projects, and ideas with a lot of zeros that aim at making our Albania better. But the lesson that we have learned so far is that cooperation, information, joint efforts, motivation, and integrity can do more than large amounts of Lek, Euro, Dollars or whatever currency.
Now, we want you to think about the most stupid or unnecessary expense you have made in 2016. Don't feel bad about remembering it, because even governments make a lot of unwise expenses too. Think about your poor judgment choice and what would you have done with that money now. Save it or spend it on something else?!
Experience has shown that money habits can either make people rich or poor. What about you?
The majority of Albanians consider themselves poor compared to a minority of super-mega-rich individuals. At this point, it is necessary to define poverty in our Albanian circumstances.
About four days ago we've got the news that finally, we can book flight tickets for Euro 30. To the average citizen, this is too cheap, but the real poor Albanian family lives on less that euro 30 a month.
Look at this image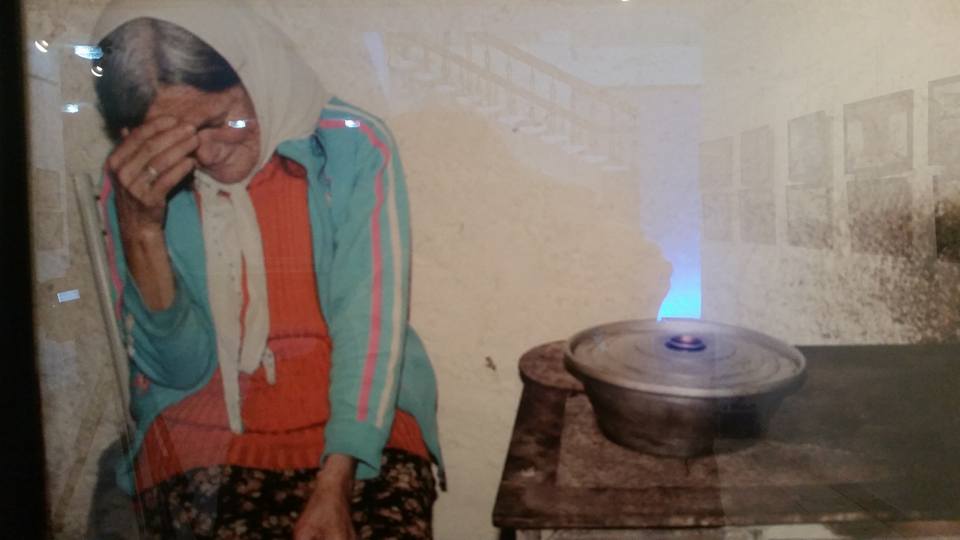 This is a photograph of a photo. The original image was part of an exhibition on poverty put on display at the National History Museum. Yes, poverty made it to National Museum as it has been a major trait of Albania during all its recorded history.
I chose it because I though that it can be the most accurate depiction of my or our approach to poverty. That's the truth. In most of the cases we see poverty through other people's eyes. In this case, we are watching it through the eyes of a colleague and great friend, who took the photo and afterwards did something great. She used the power of her media and the organizers of the exhibition and did the impossible to a find a home for a family living in extreme poverty in Korca area. This story is really inspiring.
It was all thanks to the impact that the work and motivation of a group of young volunteers had on her. Another Albanian truth is that we are sick and tired of associations that absorb fund like sponges absorbs water, but this one is different. They are Fundjave Ndryshe (A Different Weekend) and they help people in need without too much fuss and with a major focus on human values.
Here at Manoolia and Invest in Albania we find a cause to support every year. We have supported families in need, the Elderly Nursing Home in Tirana, and the Baby Orphanage. This year we have decided to go with Fundjave Ndryshe. It was really easy to get in touch with them. based on our budget they have found two cases of families in need that we are going to visit during this week.
"Charity doesn't make you poor." This is the motto of Fundjave Ndryshe and it sounds much alike to Anne Frank words: "No one has ever become poor by giving."
What we are asking from you is to do the same thing. To find a cause a support it. There are endless places where you can do it depending on where you live. Duro Dashuri (Donate Love) is another initiative like Fundjave Ndryshe. Or you can donate for people with special needs, elderly people, orphanages or families that need attention and support.
Moreover, the Food Bank Albania is an initiative set up by two Dutch persons living in Albania and it is now a growing entity which helps people in need for food and it is supported by the Dutch Embassy. You can take food by December 30 at the embassy or order food online, at www.ipazar.com.al.
You can share a meal or a million, the important thing is to share hope and put a lot of love into giving.
 Yours,
 Invest in Albania
 Photo Credit: The Food Bank Albania, Aurora Golemi