TIRANA, 13 September 
Bank of Albania has presented the new and improved series of Albanian banknotes with the legal course. The new series of Lek cash includes 6 banknotes: Lek200, 500, 1000, 5000 and 10000. This new series will be released in circulation gradually during the next 2 to 3 years. However, the Lek200 and 5000 banknotes will be the two series of banknotes that will be released in circulation starting from 30 September 2019. 
The new banknotes will be released in circulation during these years:
Lek200 banknotes- 2019
Lek5000 banknotes – 2019
Lek1000 banknotes- 2020
Lek10000 banknotes – 2021
Lek500 banknotes- 2022
Lek2000 banknotes -2022
According to the Bank of Albania, the new series of banknotes intertwines the maximal safety, the modern view, the artistic communication of historic message, and the high resistance during the usage. The new banknotes have been produced with the latest technology and innovative elements, thus making it hard to falsify them. In the case of the new Lek200 banknote, which is made of polymer material, it is safe, more physically stable, and helps in the cleanliness of the banknote.
The presentation of the new series shows the continued commitment of the Bank of Albania, in the level of quality and safety of the banknotes in circulation. The governor of BA, Gent Sejko, during the presentation ceremony yesterday said that both these features: quality and safety, guarantee the invulnerable integrity of the Albanian banknotes in rapport with the public and worthily introduce the Bank of Albania, and also the Albanian state.
All of the current banknotes and coins, besides that of Lek2000, were approved in 1995 and were released into circulation in 1996. Meanwhile, in 2008 the new banknote Lek2000 was added to the series of banknotes, and at the end of 2011, it finished the legal course for the Lek100 banknote (which since then is a coin). Regarding the current banknotes, they will continue to be in circulation at the same time with the new ones, and they will still be used for payments.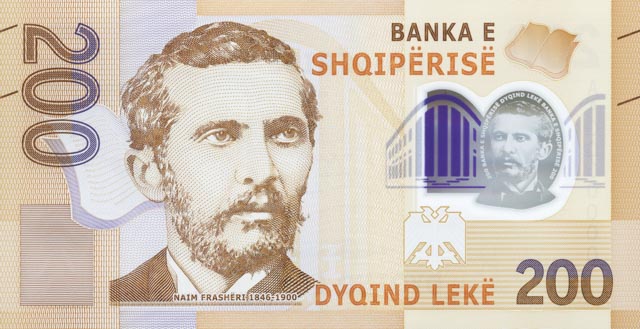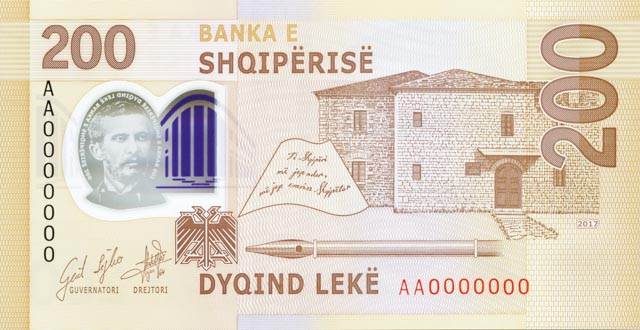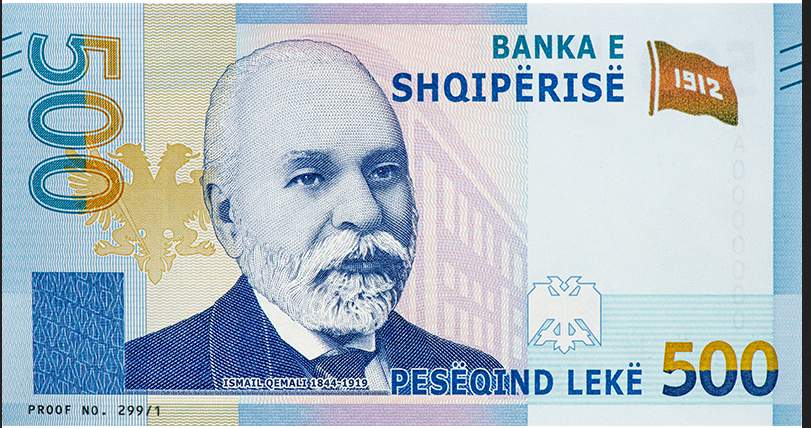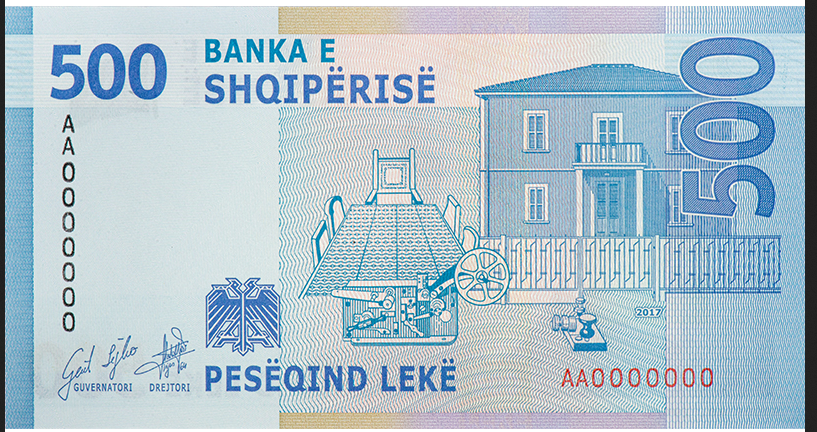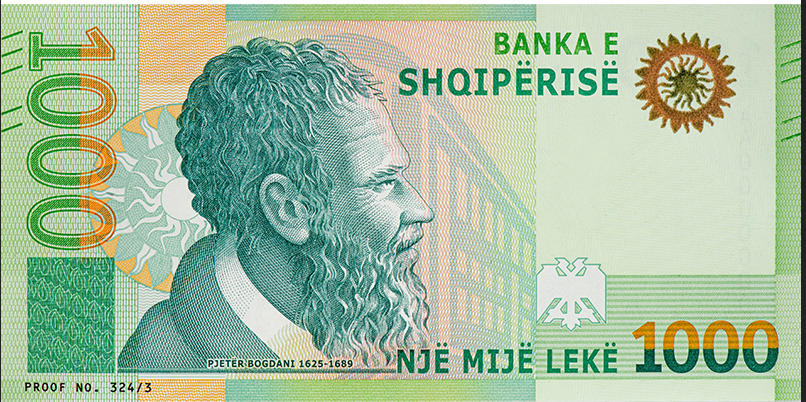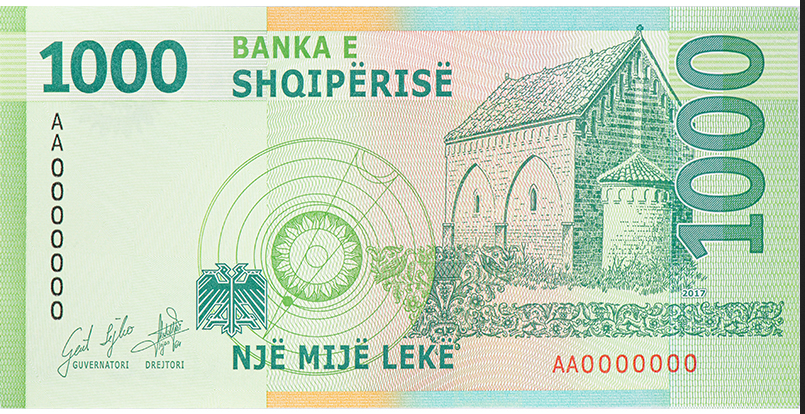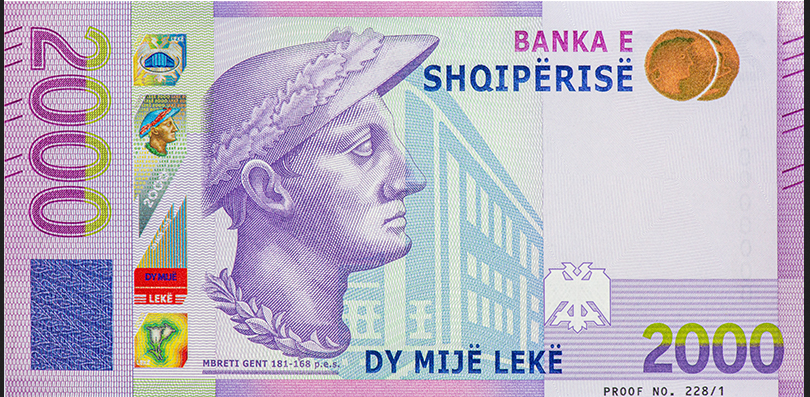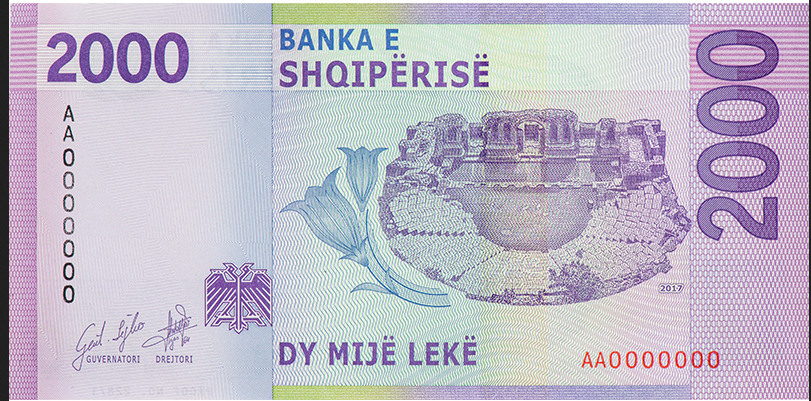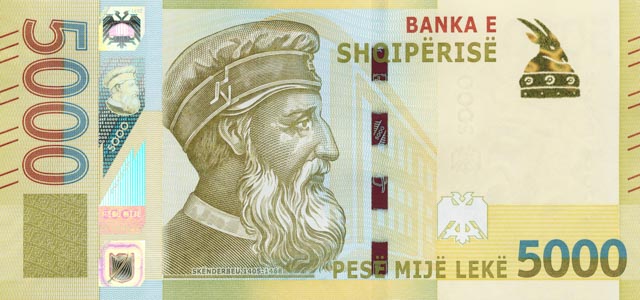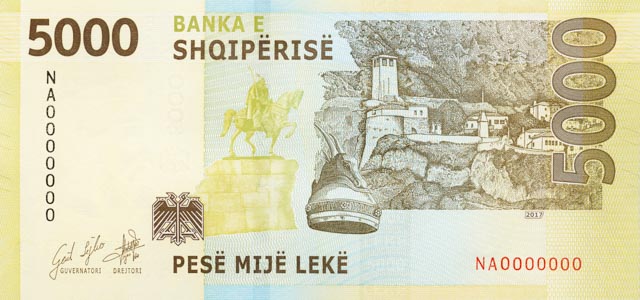 Source and Photo Credit/BA