TIRANA, June 6
The Argentinian tradition, art, and culture will come to Albania this summer in 5 different cities. Ten artists from Argentina will bring the festival called 'Open on tour' with the local dances from their daily life ranging from tango to folk, to show that every day for them is a party and joy.
The festival will come in collaboration with two Albanian ballet dancers, Enada Hoxha, and Gert Vaso. According to Enada Hoxha, this festival promises to bring the musical rhythm from the South American country, displaying the beautiful Argentinian costumes that these artists wear when they dance.
For the first time, the band Sangre Nativa will unfold the folk and tradition of their country, through their typical dances, associated with the melodic music and tango that only the Argentinians could dance best.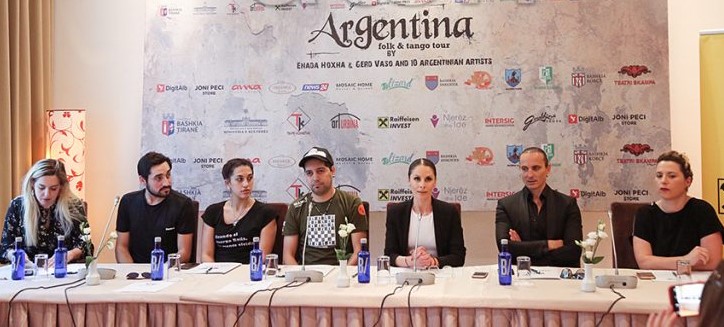 The festival will start off on June 7, at 7.00 p.m. in Korca. Whereas, in the capital, Tirana they will perform three nights in a row, from June 10-12 on the stage of the performing arts theater "arTurbina", where they will be joined by Enada and Gert Vaso.
Then, on June 17, they will be performing in the theater 'Migjeni' in Shkodra, and on June 19 & 20 they will be in the theater 'Skampa' in Elbasan. The last leg of their mini-tour will be in the city of Vlora, on June 27 in Lungomare.
Source and Photo Credit/ A.T.SH.