AlbanianSkills competition concluded the first event on May 16th, took place in Tirana capital. In the framework of promoting skilled Albanian young adults, the competition was divided into three phases for three different professions: web development, photography and graphic design.
The competitors were students and professionals in the fields mentioned above. They were given several tasks to complete for less than 2 hours and a professional jury revised their works.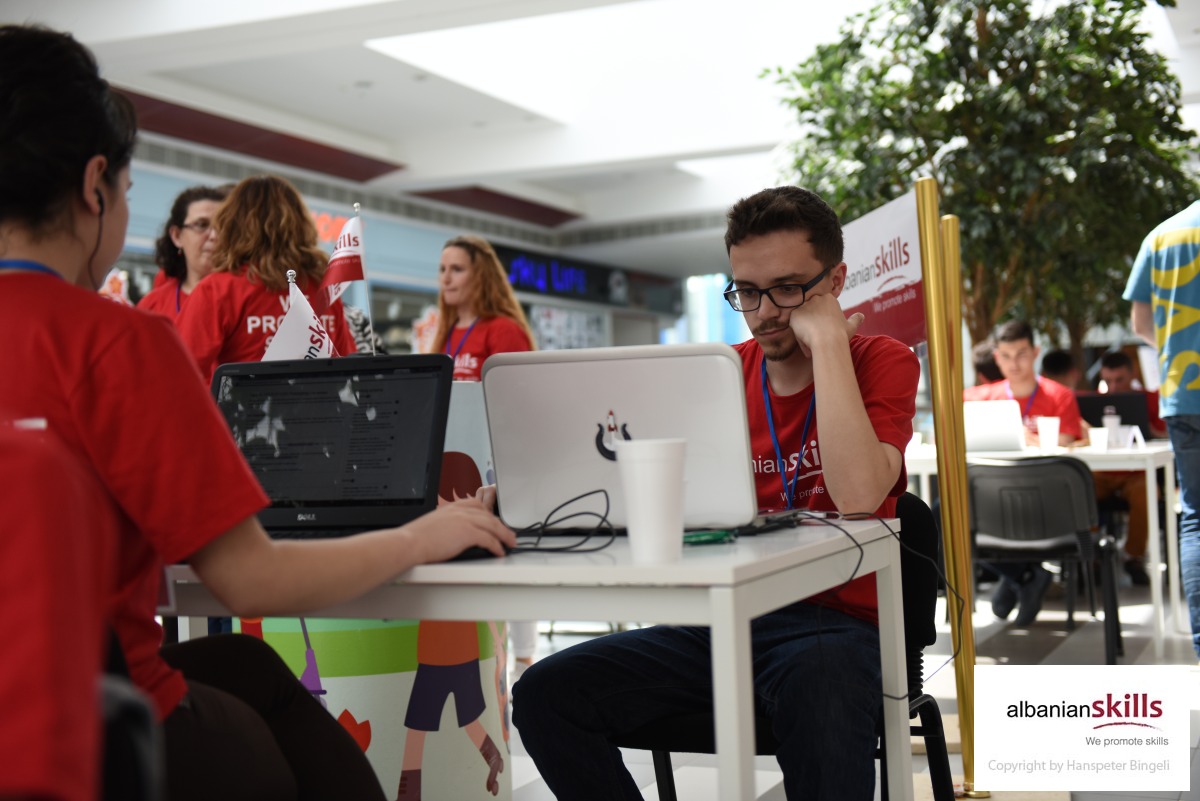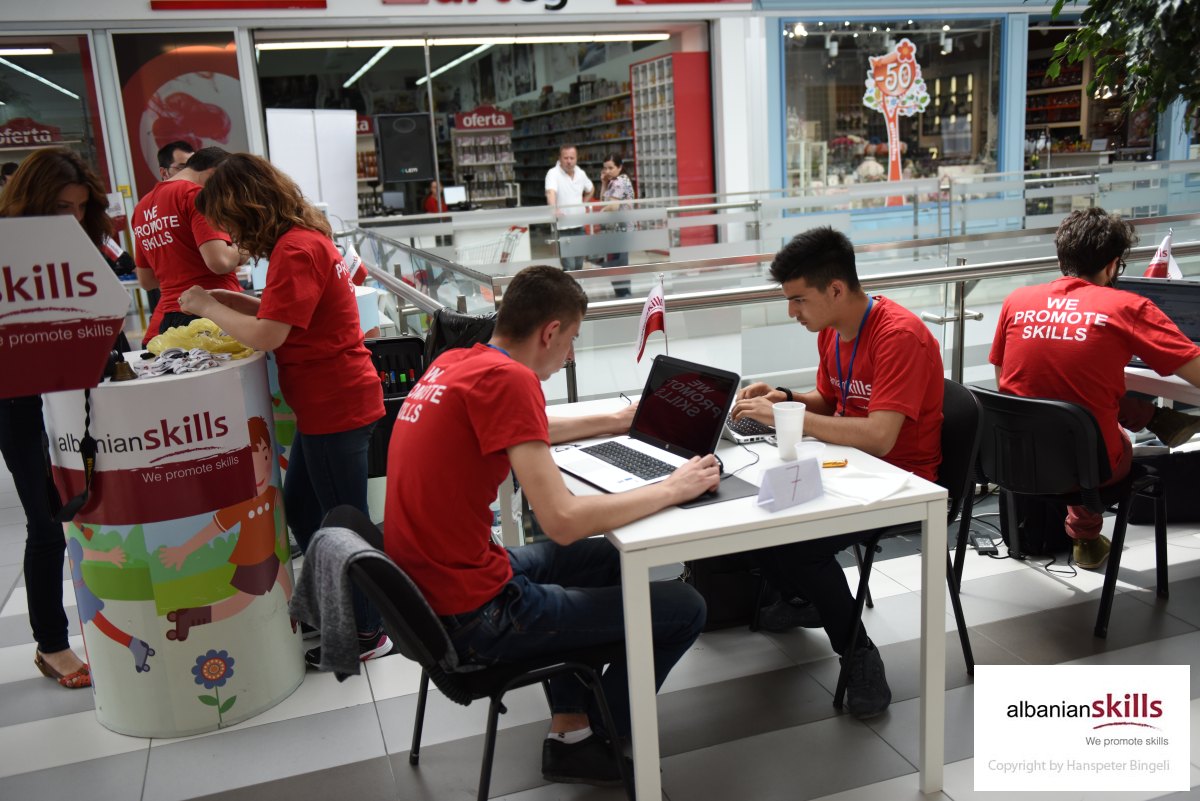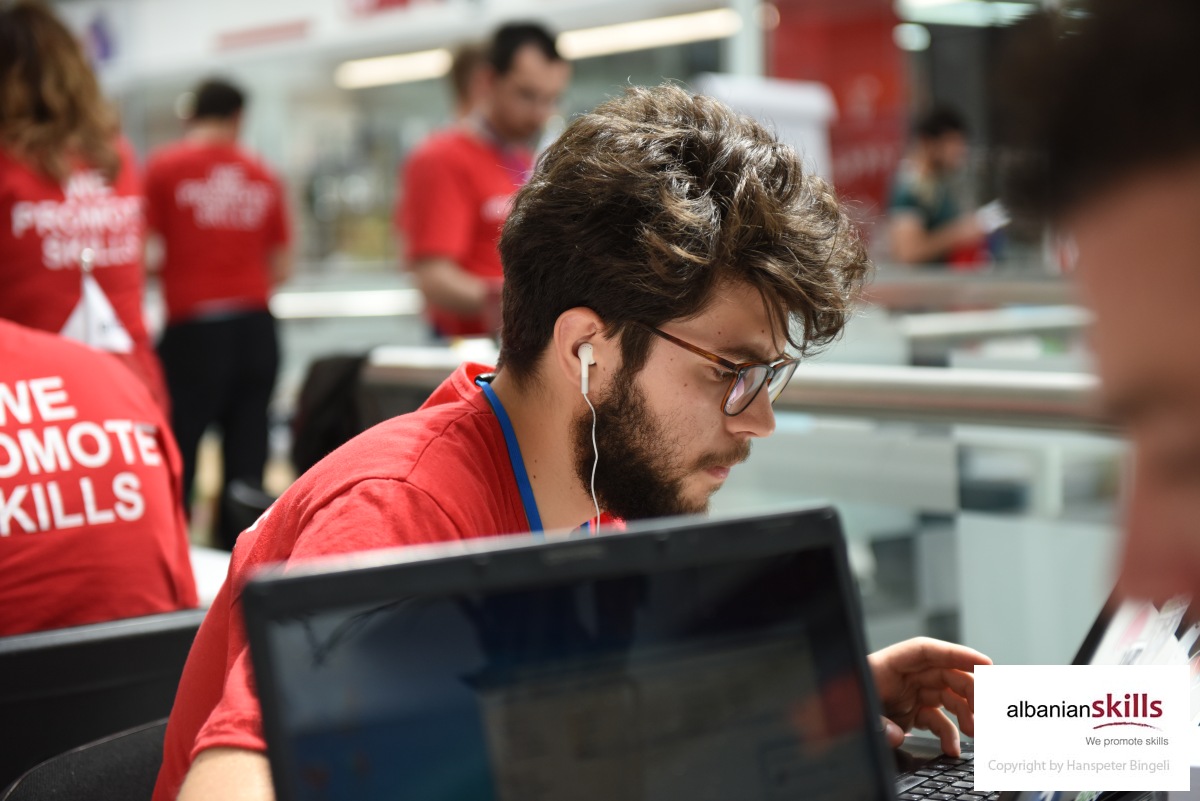 AlbanianSkills was supported by several companies that offered free internships for the winners who took the second or the third place, tablets, mentoring and trainings programs, ect. One of the partner companies was also Manoolia digital company, which offered a free internship and training for one of the winners of Web Development competition.
AlbanianSkills is a voluntary based project that aims to expand the professions that young adults may apply to show their skills in the next year and to transform into a hub of young professionals. The aim of this initiative is to promote the skilled youngsters in Albania and to connect them with companies that may be interested in the capabilities and skills they show at the competition.
The initiators of this annual to-be event were Ana Zacharian from Albania and Stephan Leiser from Switzerland, both professional advisors and experts in vocational education and programs in Albania and Switzerland.
Additional information about the competitors and the winners:
Web Development Competition
Winners
Ardit Meti
Ylli Bega
Roxhens Meraj
Dionis Prifti
Other competitors (listed in alphabetical order and not by rank)
Skënder Çejku
Greta Harapaj
Arber Hoxha
Xhentilo Karaj
Brunela Manaj
Rei Pelinku
Endrit Sino
Graphic Design Competition
Winners
Vilson Frangaj
Xhesika Berisha
Ina Basholli
Ira Aleksi
Other competitors (listed in alphabetical order and not by rank)
Bilbil Basha
Xhuljana Demiraj
Pranvera Koçi
Nertila Gashi
Fabiola Topi
Photography Competition
Winners
Elton Kerciku
Kriseida Omeri
Andi Agaraj
Ina Kosta
Other competitors (listed in alphabetical order and not by rank)
Evi Gjoni
Amadeo Hazizaj
Eridon Hoxha
Jona Hysa
Mateo Luleme
Endri Qenanaj
 Photo credits: AlbanianSkills