On May 16th, the Albanian Skills Albanian-Swiss private initiative will organize the first competition on web development, graphic design and photography skills for young professionals. The competition aims to promote and boost the further development of these skills in the country, to display the skilled Albanian young people and their capabilities in these fields.
As quoted in their official website, the goal of this competition is "to promote skills and thereby improve the recognition and status of vocational education and training in the Albanian society."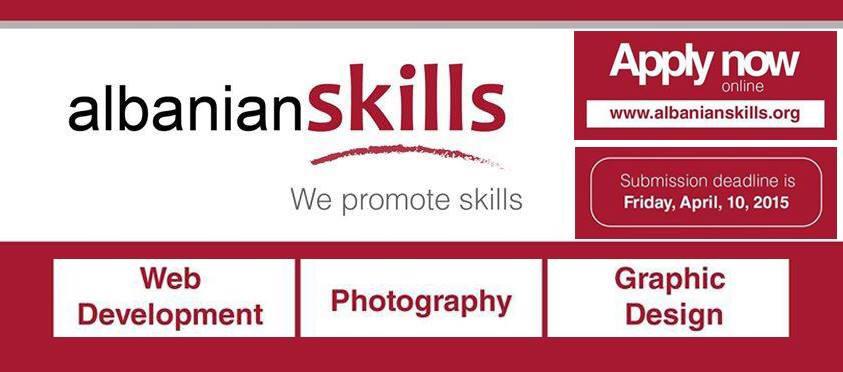 The interested persons that can participate in the competition must be of age between 16 and 26 years and must submit their application at the Albanian Skills organizers where they can describe the previous and current works and their skills in the web development, graphic design and photography fields.  Albanian Skills Competition comes as the newest initiative in the promotion of the IT field professions, which are highly required in the domestic and the international market nowadays.
The competition is co-organized voluntarily by the Albanian Ana Zacharian and the Swiss Stephan Leiser, both professional advisors and experts in vocational education and programs in Albania and Switzerland. The competition will announce three winners for each category, which will participate and represent Albania in similar competitions abroad Albania.
For more information, please visit the official website of AlbanianSkills: albanianskills.org