The Minister of Energy and Industry, Damian Gjiknuri has announced today that Albania will finally establish its energy stock market in cooperation with the Norwegian government.  In a press conference, the Minister said that the project is conceived based on the Norwegian energy stock market and evaluated the assistance of Norway in this project.
The development and the expansion of a liberalized energy market is a very important step for the regional energy market, according to Gjiknuri. "The meeting for the creation of the energy stock in Albania defines the agenda for the liberalization of the energy market. We have started discussions for liberalizing this market with Kosovo," stated the Minister in the press conference.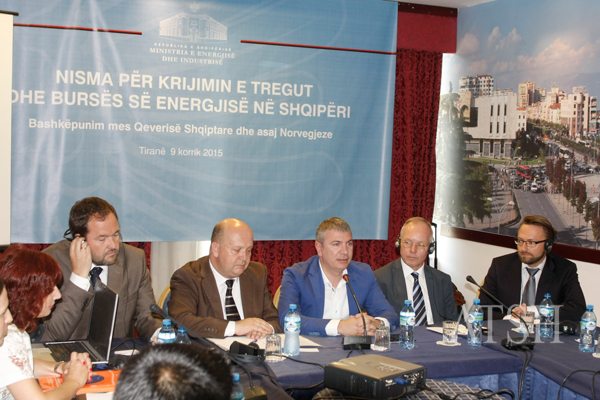 "The unification of Albania's and Kosovo's energy markets and the construction of 400kv interconnection line with Macedonia are our prior projects in this sector. The bigger is a market, the bigger will be the financing of energy projects and the alternation of energy sources and these raise the security in the energy sector in the region," declared Gjinkuri. According to the minister, it is forecasted that in 2020 Albania will be connected with all region countries.
The Minister also announced that the government is working for the improvement of the renewable energy legal framework including the gasification process in the framework of TAP project.
News source/photo credits: ATA