TIRANA, December 6
Heavy snowfalls hit the mountainous areas in Albania and this is good news for tourists looking for budget snow destinations. A handful of ski resorts, mostly located in Korca area, opened their slopes and are ready to welcome visitors. The slopes of Bigell in Dardha or Voskopoja are among the best for skiing in Albania. Although these resorts are not like those in other European countries, local businesses invest a lot in this type of tourism. Meanwhile, Shishtaveci village in Kukes is a great destination for skiing holidays. More attention to such villages would help to improve their economic and social conditions through tourism and travel activities. It would also help to make the tourism season longer and make Albania a year-round destination. Meanwhile, Kosovo is known for Brezovica, the most visited winter destination in the country.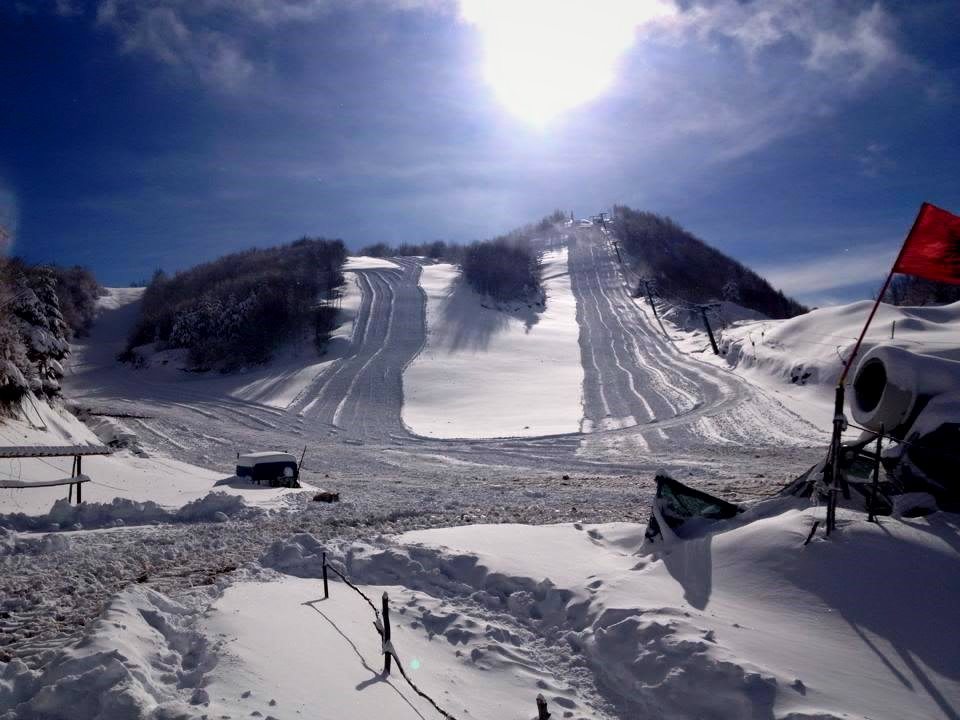 One of the skiing slopes in Bigell, Dardha
Accommodation in the above-mentioned destinations cost Euro 40-60 for a person, all-inclusive, including the ski equipment, the guide, and the instructor.
Timeout.com made a ranking of budget ski destinations and included Albania too, but it also explains that the resorts in the country are not like the big ones in Switzerland, Austria, France, Italy, and Germany.
Further on, tourismreview.com says that this season is expected to be more expensive compared to 2015. The daily accommodation cost in one ski resort in European countries will be about Euro 54. According to the same site, the accommodation price for a skiing day in Austria increased 2.72%, in Switzerland by 1.13%, in Italy by 2.37%, while in the US and Canada it will increase by 6.81%.
The cheapest destination in Europe for skiing vacations is the Czech Republic, where the daily cost of accommodation is Euro 27.
News Source: Monitor
Photo Credit: Ski-Pista Bigell