TIRANA, February 16
An exhibition on Albania's underwater archaeology got the attention of international media. The New York Times and Washington Post wrote about an exhibition held by the National Coastal Agency that showcased the underwater discoveries and findings in the south and south-west coast of the country. The purpose of the exhibition was to raise interest and attract the attention of decision-makers to protect the findings.
"This modest number of photos that we have exhibited showcases the extraordinary treasure hidden at the sea bottom. Those objects date from the fifth century to World War II," chair of the national coastal agency Auron Tare said.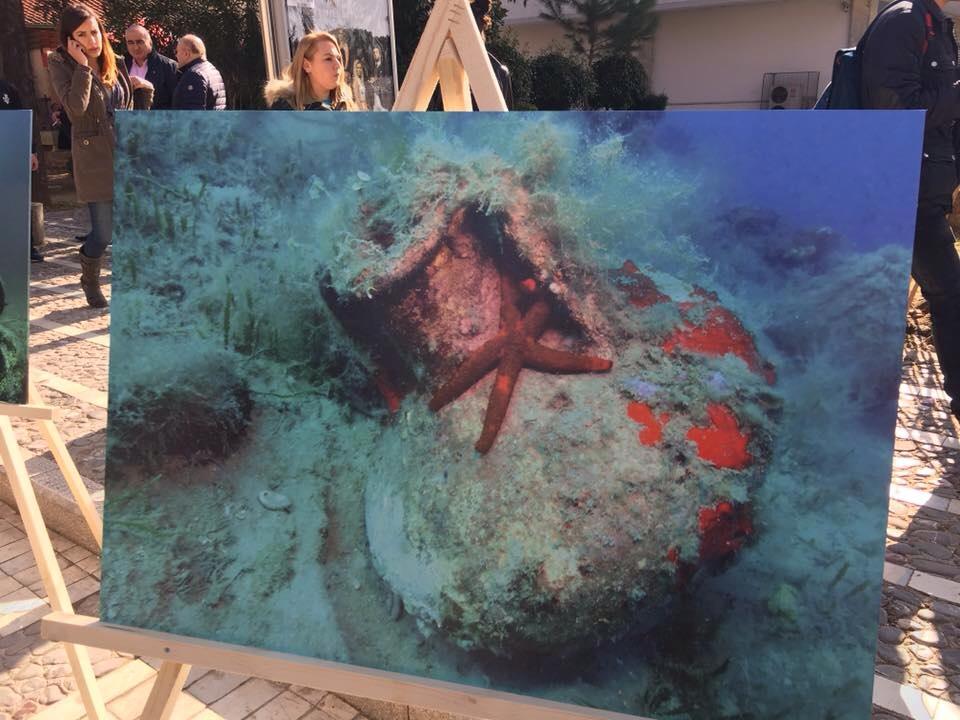 About one-third of the Albanian coast from Saranda to Vlora has been mapped by the non-profit RPM nautical foundation. Tare said that so far they have found 38 shipwrecks in the Ionian Sea and some of them are over 2,000 years old.
Moreover, the head of the National Coastal Agency added that the country's coastline needs more protection and better management in order to turn into a popular tourist destination. The exhibition includes images of shipwrecks, amphorae and other findings.
News Source: local media
Photo Credit: aa.com.tr/ F. Baba