TIRANA, August, 24
"Albania, the new vacation paradise, stunning sea and fresh fish, you can eat your fill for only €7 ."
This is the headline of an article by Italian journalist Giuseppe Spatola and published by daily Libero Quotidiano on Monday. This one of the several articles published by Italian media outlets on Albania's tourism potential.
Spatola describes his ten-day trip throughout Albania, from Vlora to Berat, to Himara and Ksamil in the southern Riviera, to the cities, Gjirokastra, Korca, and many other places where he explored the crystal-clear waters of the Ionian Sea, the numerous bunkers from the communist regime, and also meet big-hearted people. The Italian journalist highlights that among all these he found a new low-cost destination.
"Albania is a country to be discovered, still untouched by the mass tourism that overcrowds the classical destinations on the Mediterranean coast. There is much to be done in order that the country gains a place among the top European summer destinations, yet the first step was made," Spatola says in his article.
He highlights that Italians must forget the stereotype of Albania as a country remembered only for the speedboats used to smuggle people to Italy.
Further on, he says that the ferry boat trip from Brindisi to Vlora was the hardest part, but everything changed upon reaching Vlora.
In the peak of the season, he paid €700 for ten days for a family sea front suite for four in a four stars hotel.
"Elsewhere all these would cost an arm and a leg," Spatola says.
"What about the price? Albania is a paradise for those, who don't want to spend a lot of money. You can eat fresh seafood past for only Lek 500," he added.
Terrestrial paradise beaches guarded by the bunkers of the Communist era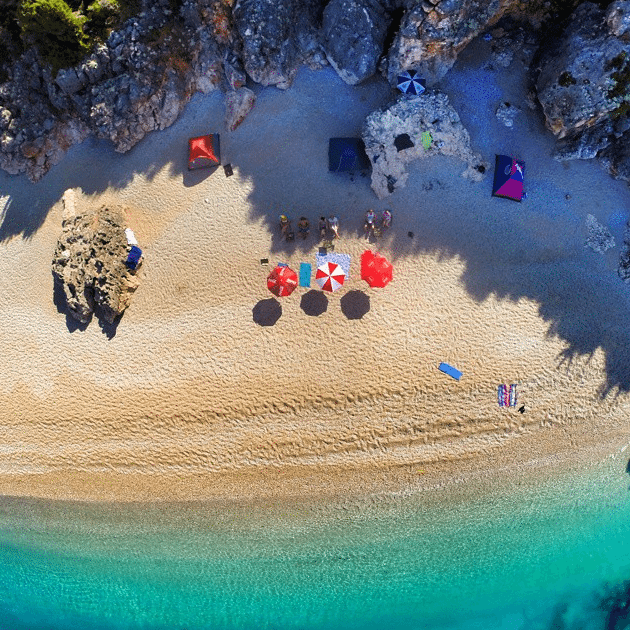 Beautiful sites extremely close to Italy, cheap prices and a coastline that extends for about 363 km. According to Spatola, these will be the reasons why Albania will become the new destination for family tourism.
After traveling from Vlora to the southern Riviera through Llogara Mountain Pass, it is possible to reach Dhermi. There are beaches for every taste and they are mostly unspoiled and untouched.
Other places to not miss: Gjipe Beach, Porto Palermo Castle and the submarine base, Saranda, Butrint, and many other places.
"The Land of eagles is ready to take flight," the Italian journalist concludes his article about Albania.
News Source: Libero Quotidiano