Albania has presented its tourism potential at the biggest tourism fair in France, at the International Tourism Fair, Paris, for the first time by the National Agency of Coastline. Part of the Albanian delegation to Paris was also the Minister of Economic Development and Tourism, according to which the main challenge of tourism sector in Albania is the increase of tourism quality.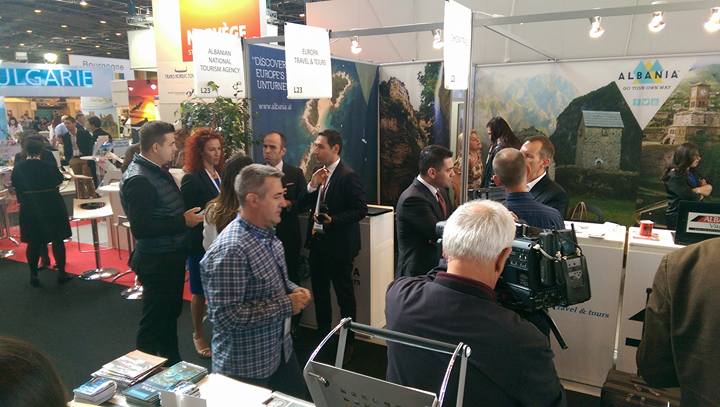 The Minister declared: "It is true that Albania has a strong competition in the region but in my opinion this is not competition, this is a complementary tourism segment. In this way, tourists visit Montenegro, Croatia and then head to the south in Albania. The three countries offer values, pleasure and different tourism opportunities but Albania offers eco-tourism."
According to Ahmetaj, many travel agencies offer combined tourism packages nowadays and spoke about the new tourism law, which is considered by the Minister as a very good platform for improving the tourism sector by standardizing it and by attracting foreign investors.
READ
Benefits of an investor, according to new tourism law
New law on tourism to increase revenues and improve the sector 
Happy World Tourism Day – Welcome to Albania
The fair is one of the most important in Europe and gathers many European countries to showcase their tourism potential to a European audience. The Albanian stent was visited by the French State Secretary for Tourism Matthias Fekl which according to the Albanian delegation, he praised the positive development of tourism in Albania in the last years.
News source/photo credits: ATA