Albania took part in the "Merchandise and Consum" fair in Ningbo, China.  According to Albanian represeptatives, the fair represented a great opportunity for Albania to present its economic potentials in various sectors.
The stall in which the tourism sector was represented,  highlighted by the representatives considering the tourism as an important product of Albania's exports. The Albania's corner in this big fair was administered by the National Tourism Agency, which has in focus the promotion of Albanian tourism in a large and important market as is China. Participants of this fair, amongs others, were the Minister of Economy Arben Ahmetaj and the Albania's ambassador in China.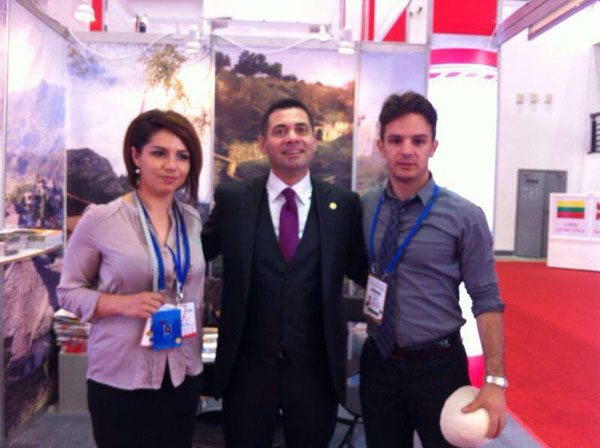 Arben Ahmetaj, Minister of Economy (in the middle)
Photo credits: Top Channel
During the stay of Albania's tent in this fair from 8 to 12 June 2014, a considerable interest of Chinas citizens and businesses was noticed.