TGcom Italian online portal has dedicated a special space to Albania with an interesting article about country's tourism potential. As many others, even TGcom says "Albania is the last mystery of Europe", with clean beaches and a wonderful nature. "Still untouched by the massive tourism, Albania offers to you captivating panorama of its nature and an unspoiled coastline. Albania, the last mystery of Europe, a fantastic place with stunning beaches, untouched and often still-wild nature, historic and cultural tracks which summarize our continent's history.
Albania is the place called Illyria by Romans, nowadays a country projected towards modernization and at the same time linked with its multidimensional past. The twinkling gold of byzantine monasteries coexists in peace with the minarets of mosques and the ancient Greek memoirs of Butrint and Apollonia. From Berat to Durres and Saranda to Gjirokaster there lies a world heritage which leads you to the "last secret of Europe", the rocky beaches of the Albanian Riviera. Beaches similar to Caribbea. Above all, a cuisine which blends one thousand strong flavors of the Balkan and Turkish cuisine, influenced by Italian and Greek recipes.
The main touristic city is Saranda, a bay with pebble beaches and a nice promenade in the city center. About 15 kilometers away from the city you can visit Ksamil village, the true "lost paradise" surrounded by small islets which can be reached by swimming (or by walking through a divide). The waters are crystal clear and transparent, the sand is like silver and the depth of the sea increases gradually.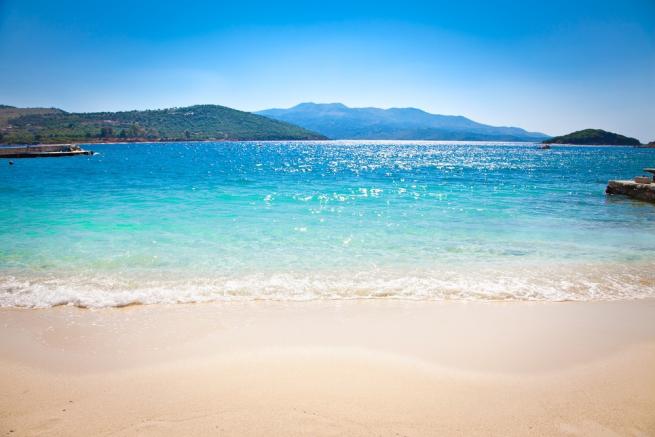 A safe and completed place – the ancient Illyria is a destination of low-cost which displays beautiful beaches with a rich cultural heritage, rich and yet unknown. Today this country is a safe one and ready to attract tourists. Even CartOrange has included the country in its booklet "Travels in Time", which displays the classic and byzantine antiquity of Butrint and Apollonia, the city of Berat, Durres, Saranda and Gjirokastra."