Mountain biking is the ultimate way for exploring the unknown Albania, the small Country in Europe, to get to new places and live life at a different pace and adventure tourism plays a key role on supporting local communities to further develop their sustainable community tourism models. Tobi Gessler from Ride Albania Mountain Biking tells his experience as mountain biking tour guide in Albania
Luxury resorts might bring investors, but what about tourists?
"My clients would never come to Albania for "luxury resort" hotels, not interested, wouldn't spend a cent. But instead, they are very motivated – and paying decent money – to come to Albania for a rural experience of nature, hospitality, simple life etc."
– Tobi Gessler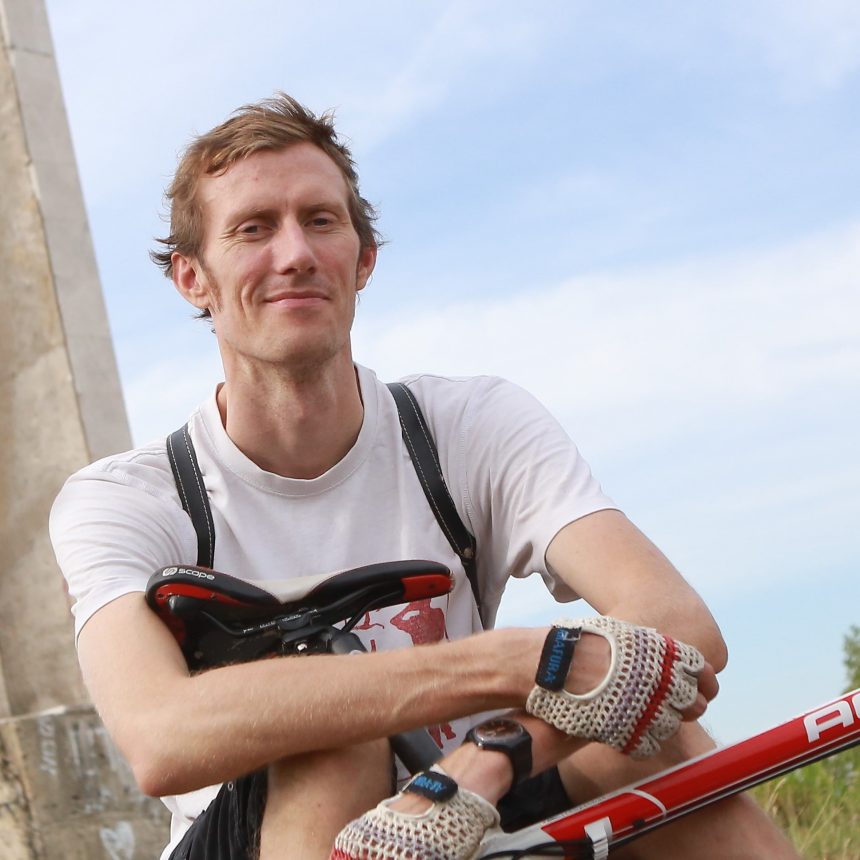 Tell us a bit about yourself, what's your background?
My name is Tobi Gessler, and I`m a Swiss-British citizen living since 2013 in Albania. In Switzerland, I was a social worker and professional cycle messenger in the city of Zurich. With 30 I made some further university studies in development cooperation – which brought me to Albania.
How you got turning to biking and guiding in Albania?
From my beginning in Albania local friends took me for rides into the nearby Tirana mountains, something I appreciated very much also because I was rather struggling with the bureaucratic office environment of my development job. 2015 I then decided to quit this job and start my own business, combining my passion for biking with my ideals of sustainable rural development. The basic idea is to guide foreign guests on bike journeys through the Albanian mountains – a unique world, especially for guests from highly industrialized and developed countries – and at the same time bring economic opportunities, income but also interest to the people living in these rural areas, to the families where we eat sleep etc, as well as employing young Albanians as guides. Never did I regret this step from being an employee to starting my own enterprise.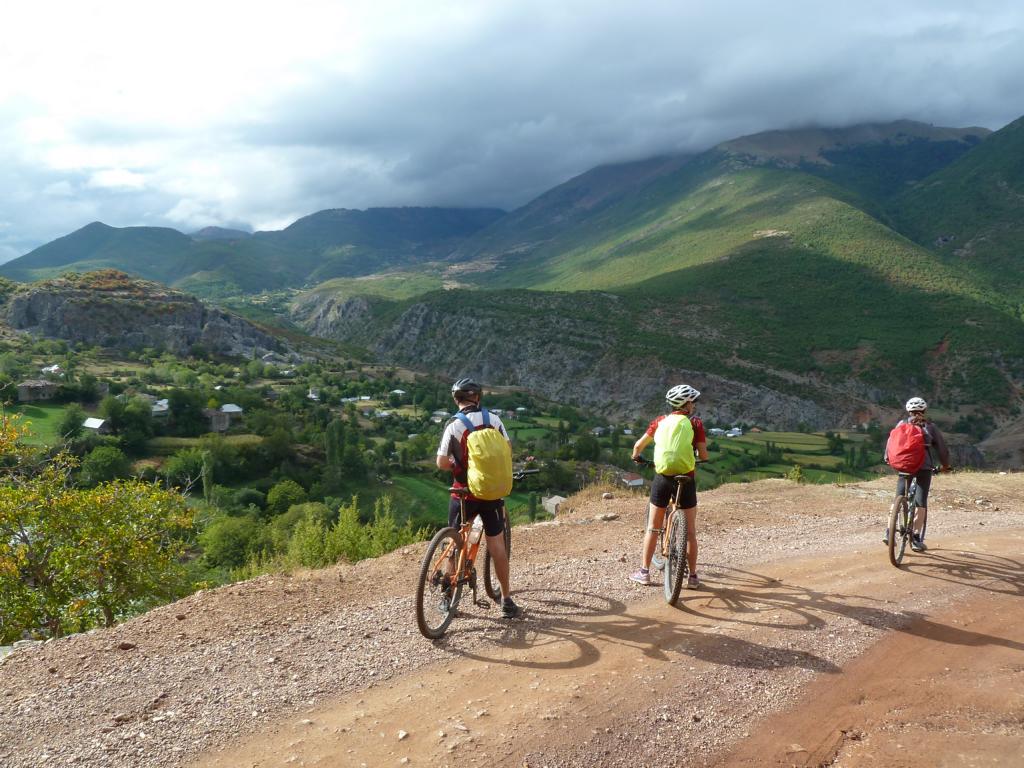 Does Albania provide thrills to adventure seekers?
Absolutely. In an adrenaline sense, you can go "fast" or steep" in this nature, but maybe even more than that foreigners feel adventure here in an existentialist way:  Out there in these mountains there`s "nothing", no asphalt, no cable cars, no helicopter that comes in 10 minutes if you crash, but only wild nature, a hard, simple and straightforward life – with locals of great hospitality. This very different world is what makes office people from highly industrialized and capitalist countries – with subjectively "complicated" life's – really feel adventure. Its what they seek for.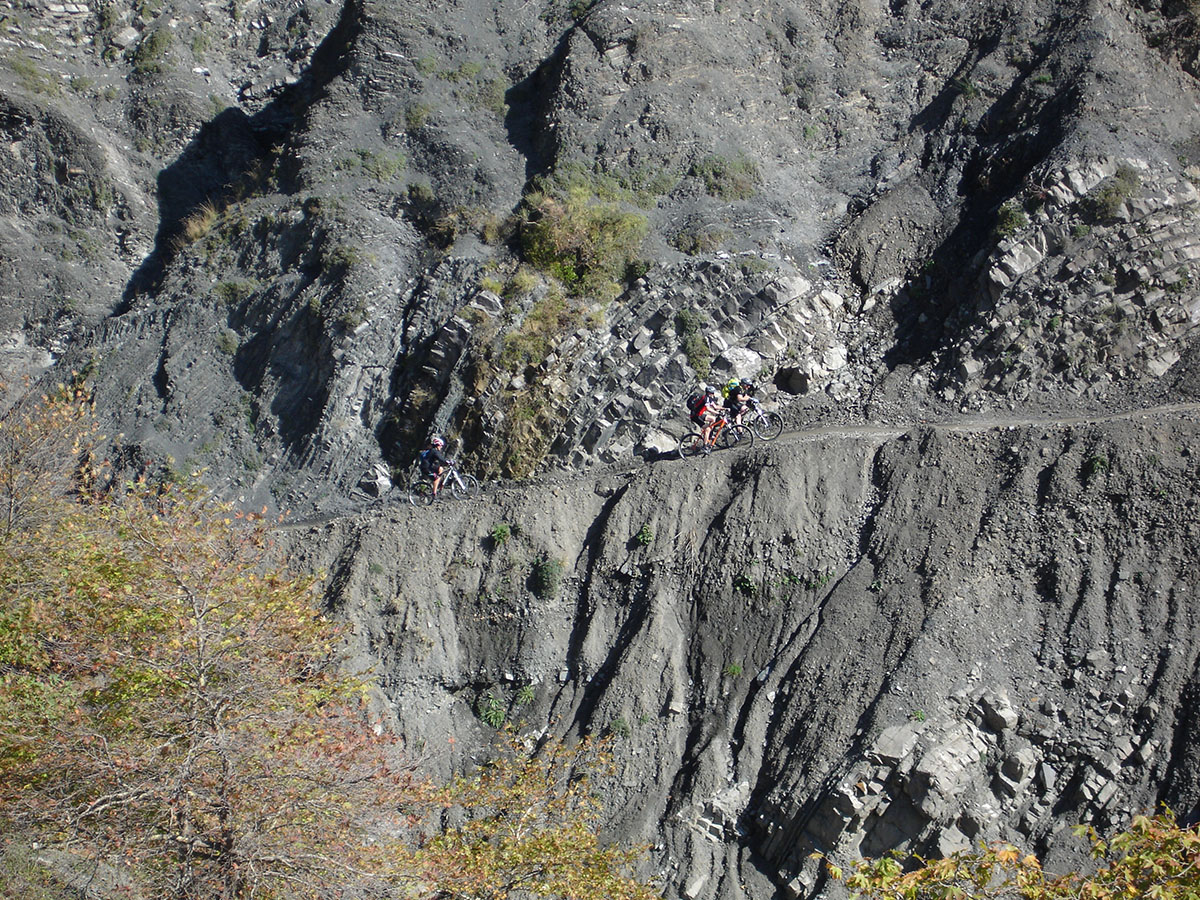 How much time was needed to explore all the trails?
It takes quite a lot of time. For example for our current main product, a one week tour through central Albania, we probably invested around 3 weeks of developing. On the other hand development or "exploration" work is maybe the most beautiful part of our job: Going out there for new unknown trails, into the weather, alone or maximum two of us – that's where we still feel very much our personal adventure.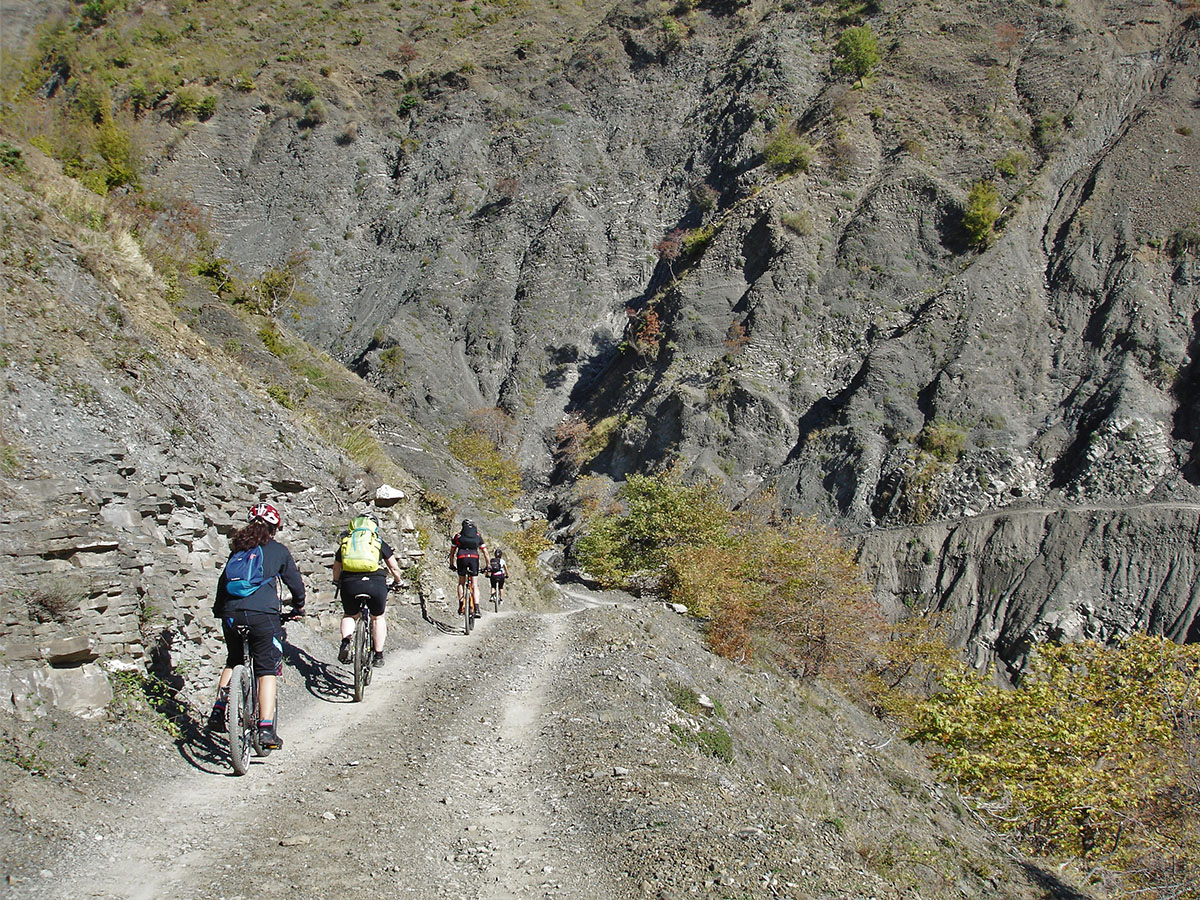 What are the top mountain biking trails in Albania?
There are a lot of great options. But for natural/gravel roads I would say central and south-eastern Albania. For single tracks, it's probably the border region shared with Macedonia and Kosova. Plus there are still a lot of unknown areas waiting to be discovered – adventure will not run out so quickly.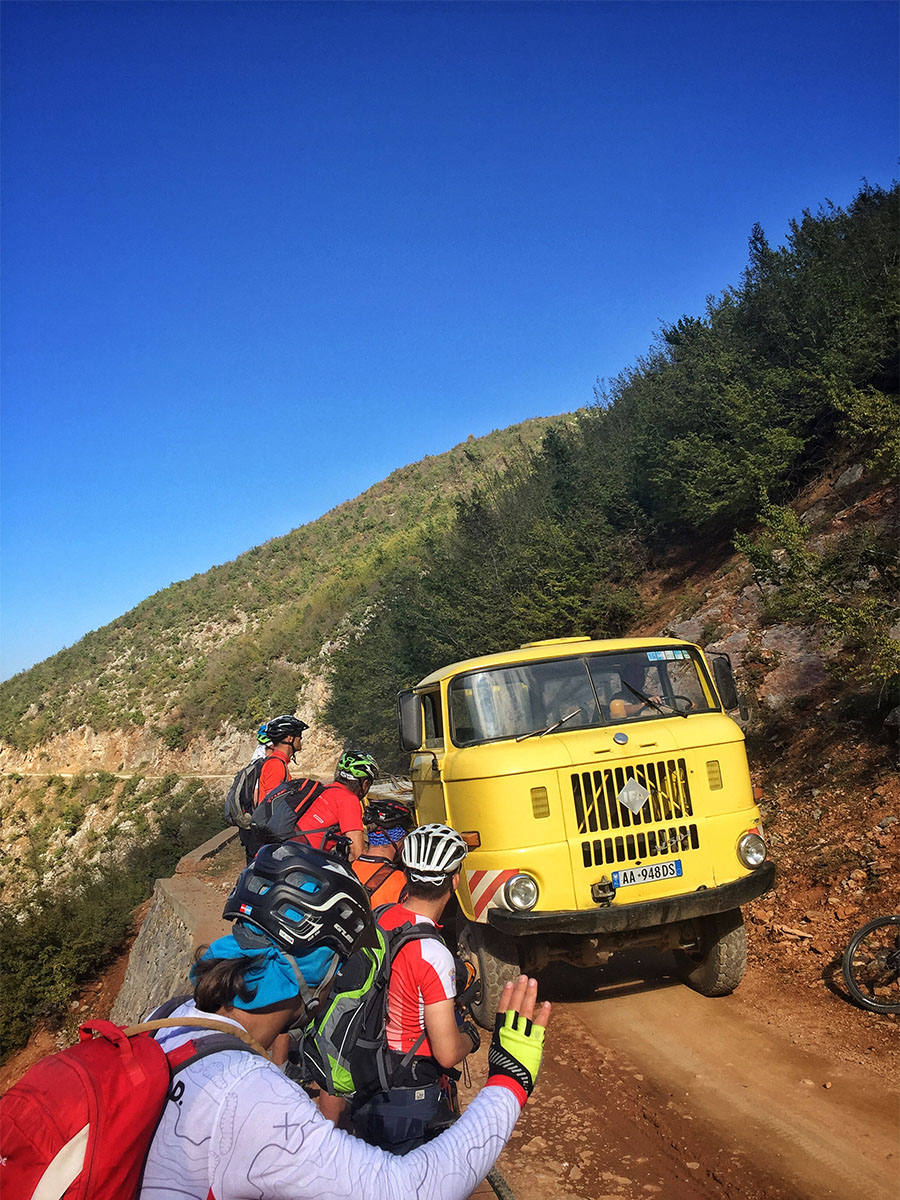 How are your tours organized?
We basically promote and sell our tours in the European target markets. Once the guests arrive in Albania we take full care of them from airport to airport, meaning we organize and guide them through the whole week.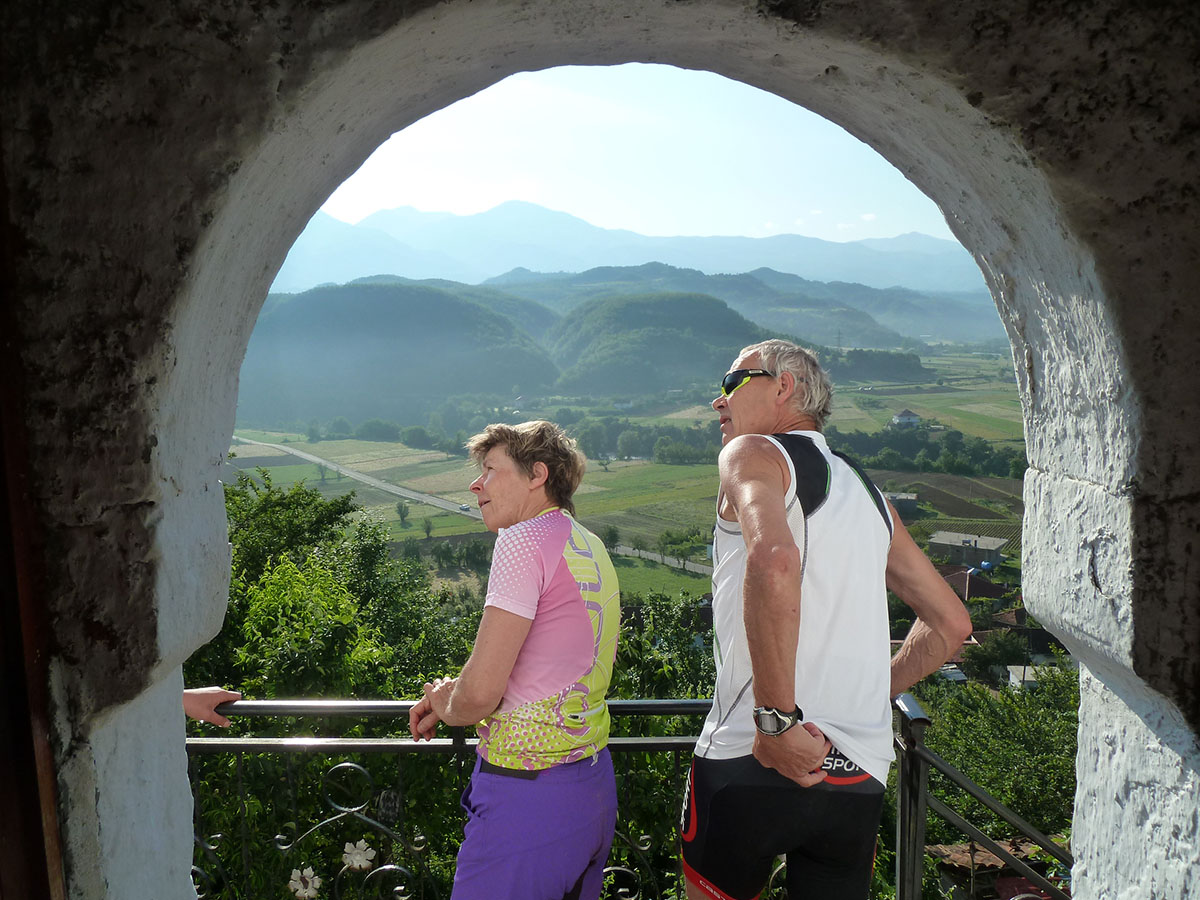 Where do most tour visitors come from?
So far mainly from the German-speaking countries Germany, Austria, Switzerland –  that's our natural connection – but we are increasingly also selling on the British, French and Italian market. (Europe)
Do you plan to expand your tours?
Yes, for 2018 we have a new single track week in our offer connecting Kosova and Albania, and for the coming years, we are planning for more cross-border tours including Kosova, Macedonia, and maybe even Greece.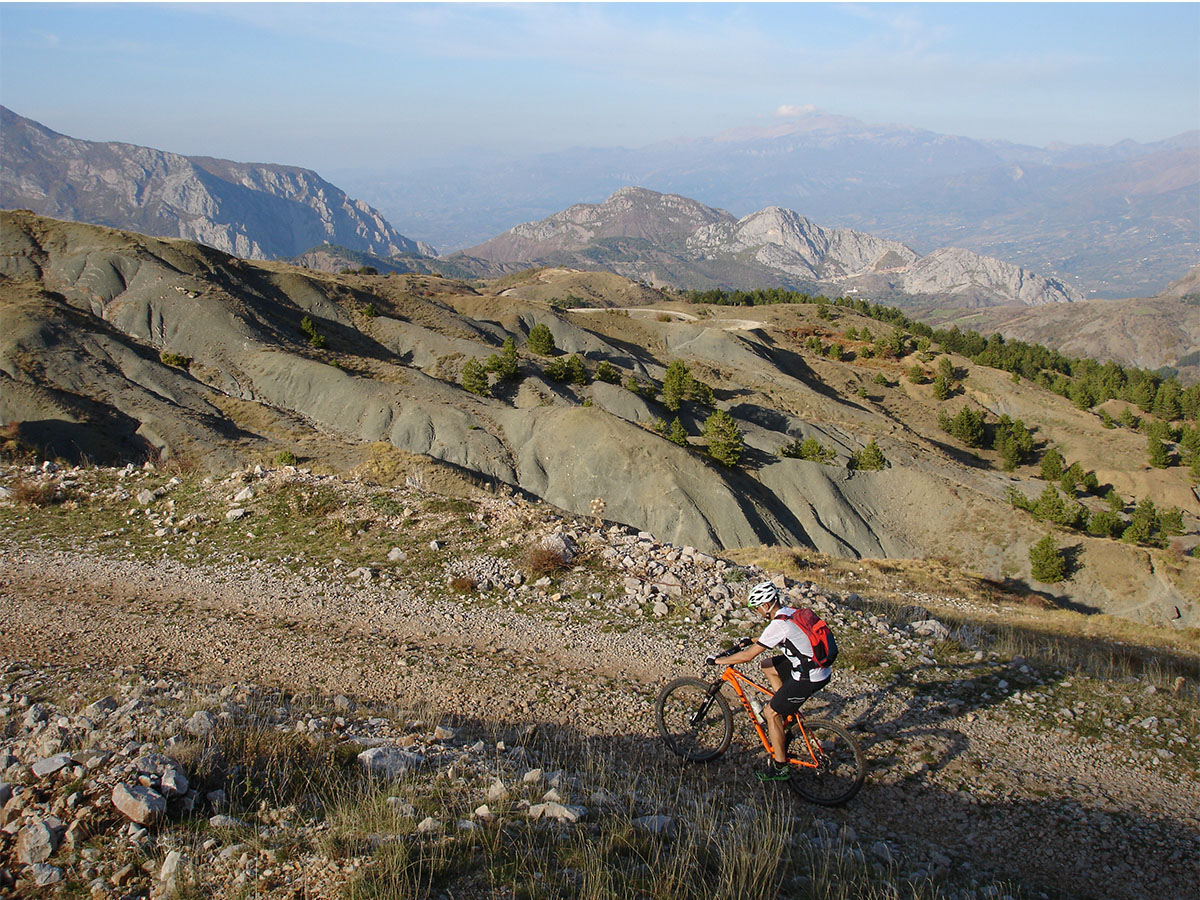 What's your main goal?
To make a living with the combination of my passion (biking/nature/rural Balkans) and my ideas & expertise (sustainable rural/tourism development). And ok, if I`m honest, something more has to be mentioned here: Not to obey the rules concepts and path of others – but instead to make all this myself 😉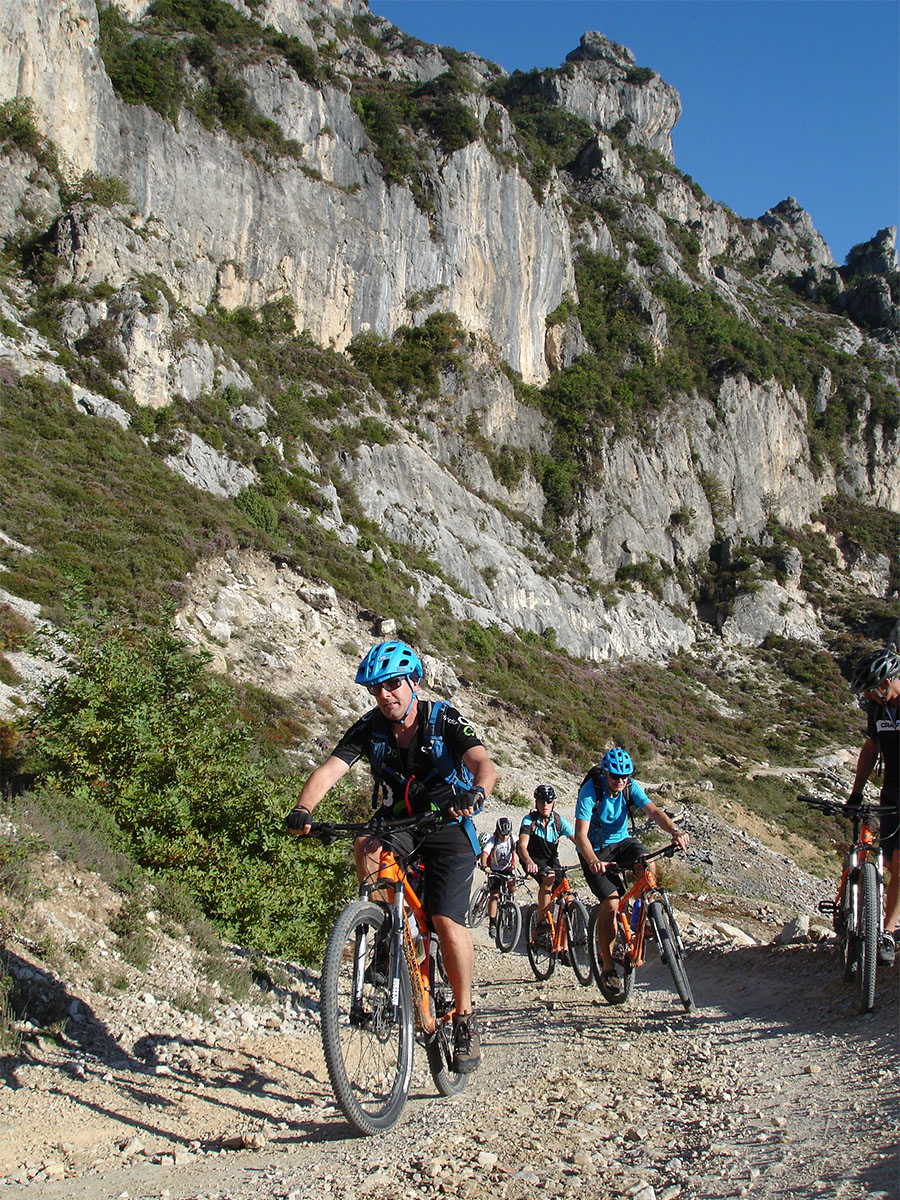 Are there prejudices from travelers visiting Albania the first time?
Yes, there are, and not just easy ones. As we all know the reputation of Albania is still not so good. All the more it is very fulfilling for me when I see our guest leaving the country after a week with very positive impressions of Albania. They are especially touched by the warm and genuine hospitality of rural Albanians. Concerning this image of Albania, I see my self also very much as an ambassador of this country.
Can adventure tourism contribute to an authentic tourism product in Albania?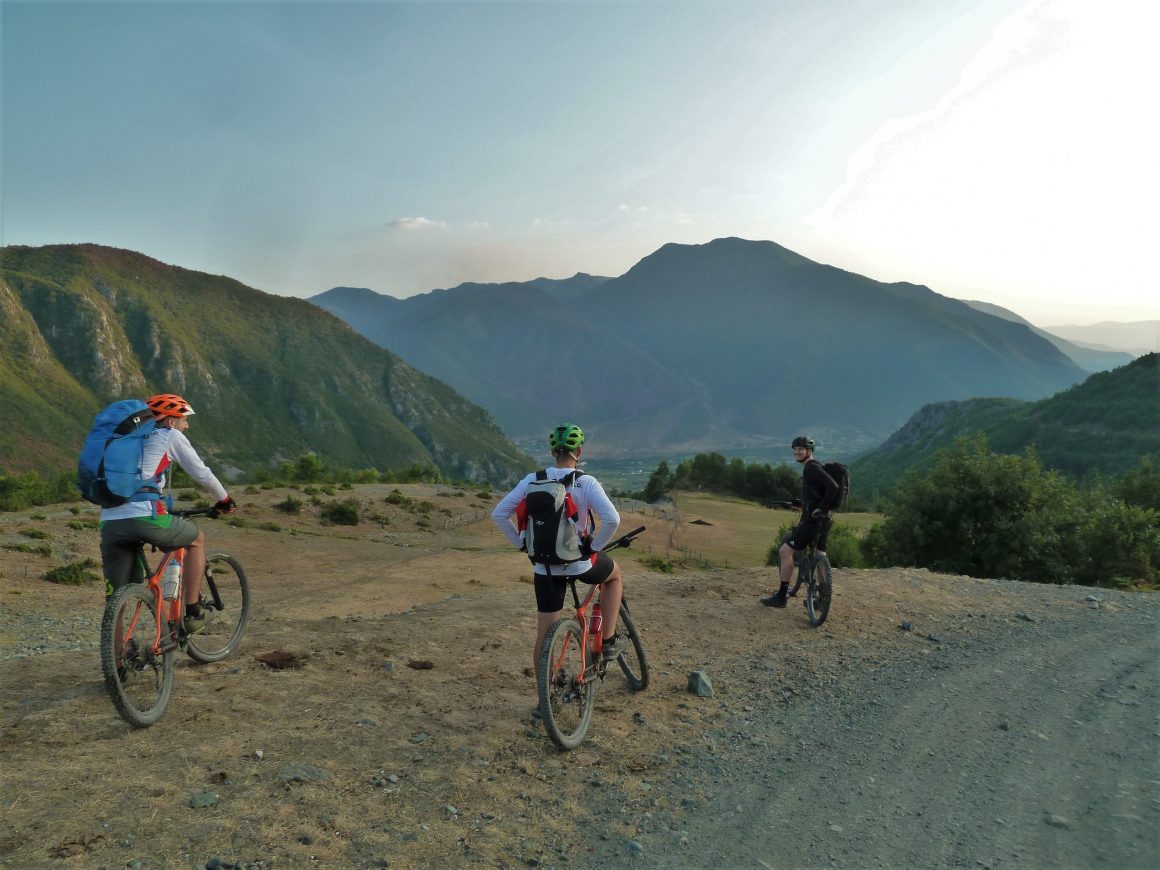 Clearly so. I expect tourism to explode in Albania within the next 10 or max 20 years, for a variety of reasons. This may be good for the GDP, but I see this "fast & wild" tourism development also extremely critical: A lot of nature will be destroyed and spoiled, profits will be concentrated in the hands of a few big and maybe even foreign companies, and in the process the "unique selling points" of Albania – today very much existent, its a very "unique" destination – can easily be destroyed. Luxury hotels around the world are quite exchangeable, so are even beaches – blue water is blue, sand is sand. But instead, rural Albania is unique and authentic – with products like biking or hiking enabling this authentic experience.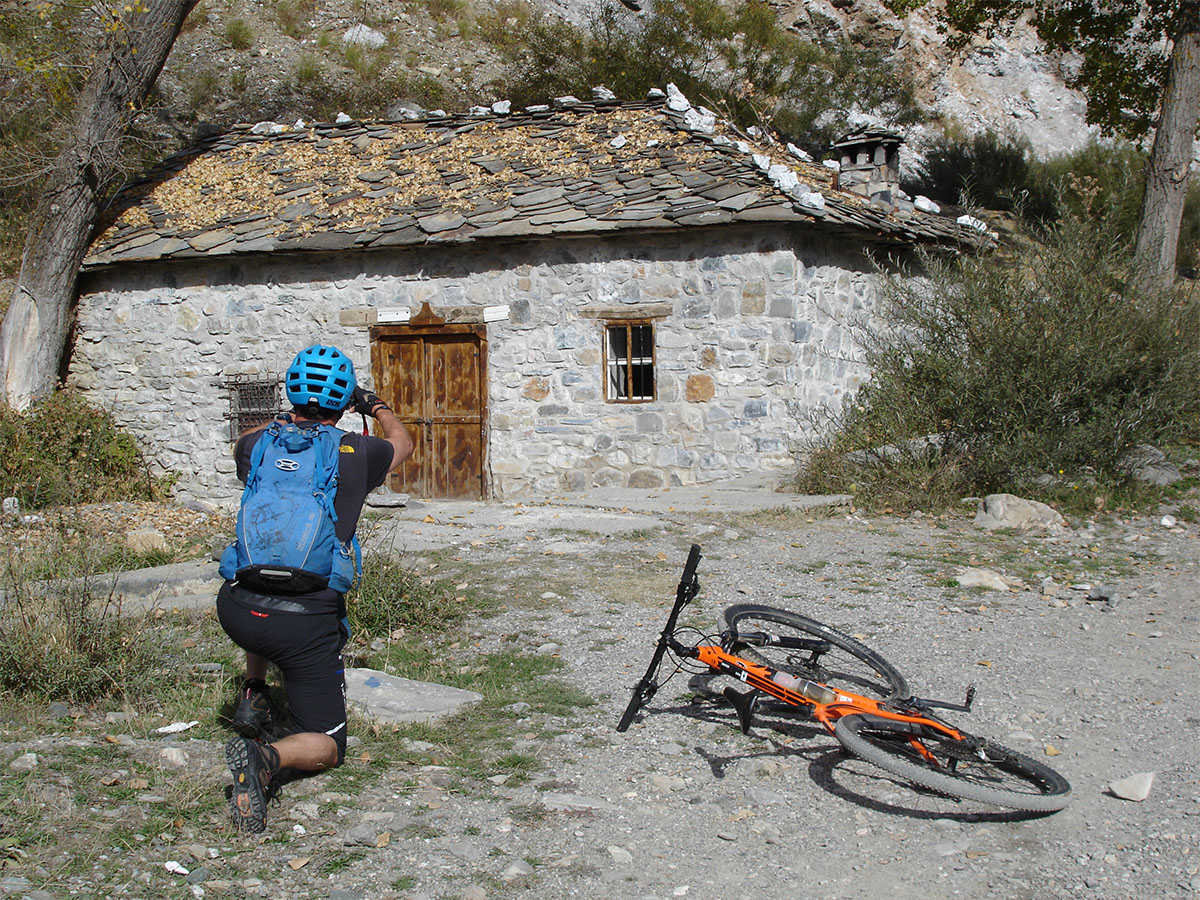 What is the impact that this type of tourism has on remote communities?
It brings them hope, and if they grasp the opportunity it brings them real economic opportunities & income. Most remote and even regular rural areas in Albania are heavily affected by exodus. Especially the young want to leave or have already left for the capital or abroad. A gentle rural tourism – by cycle, foot or horse, sleeping in small family guesthouses, and truly "partnering" with the locals – can create change here, turn around the wheel. Theth and Valbona are good – although not free of problems – examples of such change, such new life. And many further rural Albanian villages could go this way – or instead slowly die out, be deserted.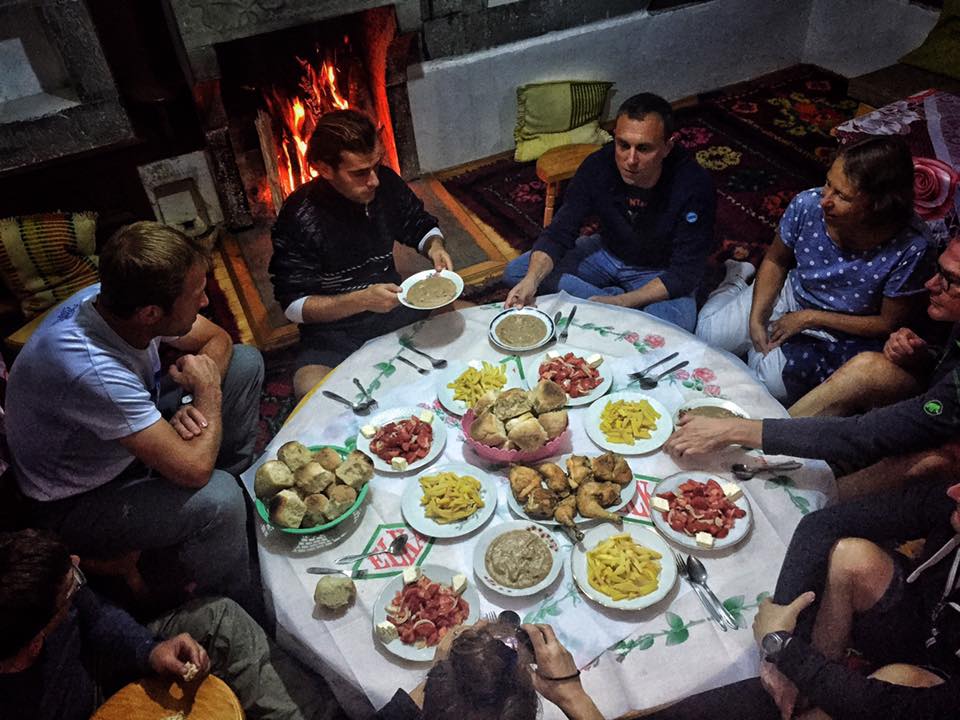 What does Albania lack in terms of tourism policies?
Many things, but the most pressing for me is the lack of a coherent and consistent approach to sustainable tourism development from the highest level. The current national tourism strategy isn't really explicit or strong on sustainable tourism – so a tourism which "sustains" nature, culture, and tradition. And of course the still weak rule of law – and worse. For now, it seems that with a high enough amount you can still build a huge monster resort in whatever beautiful natural spot of Albania. While this is beyond my influence at least for now, I have good news: My clients would never come to Albania for "luxury resort" hotels, not interested, wouldn't spend a cent. But instead, they are very motivated – and paying decent money – to come to Albania for a rural experience of nature, hospitality, simple life etc.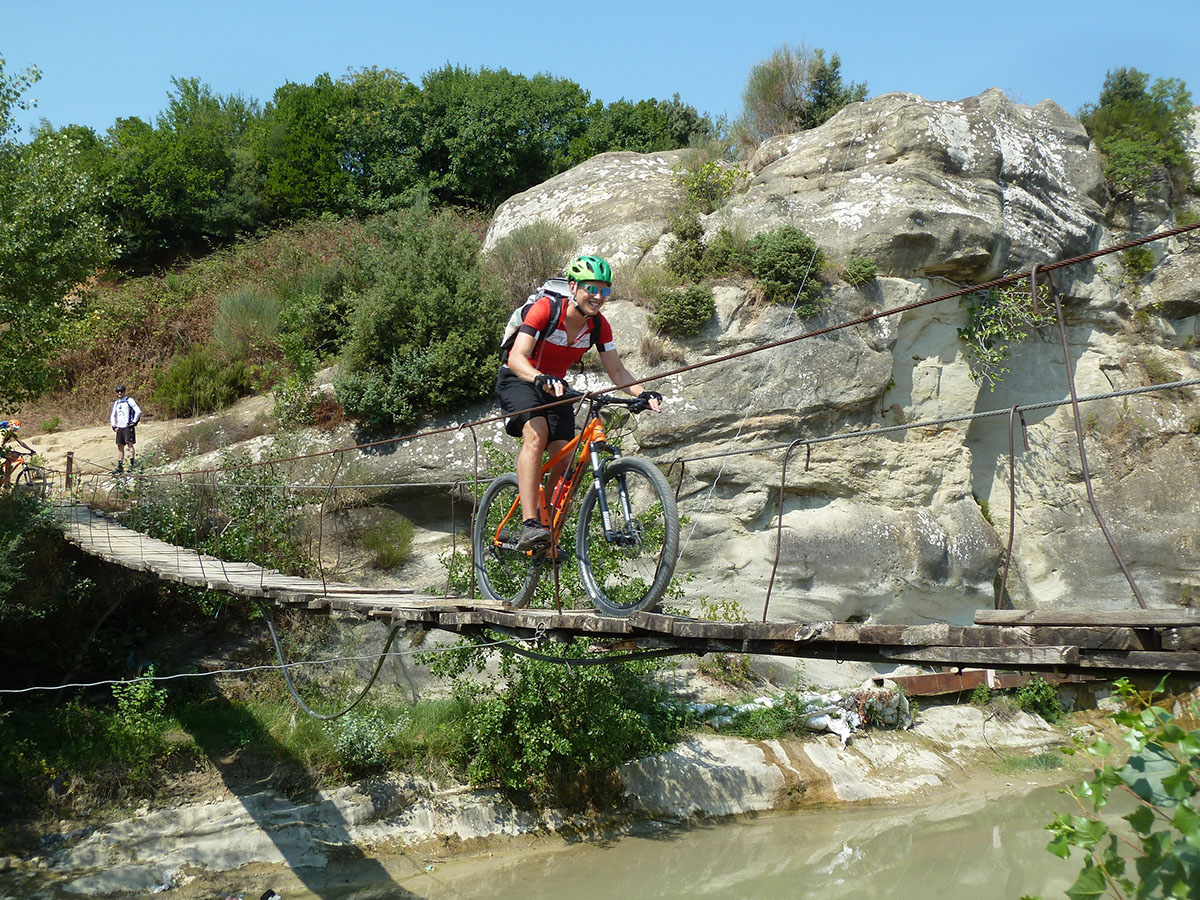 Invest in Albania, December 22, 2017
Photo credits: Ride Albania
READ MORE:
Albanian Tourism – Tips for Your Visit
Green Tourism – Mountains and National Parks of Albania
Hiking in Albania and Walking Holidays