TIRANA, January 11
Kune Vain Lagoon, in northwestern Albania, is the first protected area in the country. In 1940 it was proclaimed a hunting reserve. The lagoon suffered damage after the 90s due to illegal constructions and hunting. Yet one of the major threats to the lagoon came from coastal erosion.
A project for stopping and stabilizing coastal erosion in Kune-Vain Lagoon, Lezha area was launched under Building the Resilience of Kune-Vain Lagoon through Ecosystem Based Adaption. Minister of Tourism and Environment Blendi Klosi said that the project will save the lagoon. Afforestation is considered as the solution that can stop coastal erosion.
"The project includes the construction of a canal that will serve for the protection of the lagoon, and afforestation of the area," Klosi said.
Moreover, Klosi said that the project along with the two bans on hunting and tree cutting will help for the conservation of rich fauna of the area.
Klosi added that 20,200,000 trees will be planted by 2020 and Kune Vain area is an important part of this initiative. The project on the lagoon is expected to end by 2019.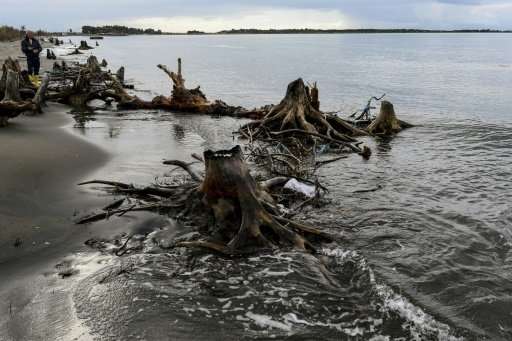 Coastal erosion poses a serious threat to the Albanian coastline and to local communities that depend on fishing and tourism. Some 154 km out of 427 km of coastline are affected by marine erosion. The inhabitants of these areas blame illegal constructions built during the transition period. In some areas, the sea is advancing at a frightening pace of 20 meters per year.
News Source/photo credit: turizmi.gov.al