TIRANA, November 2
A different weekend is a cliché term often used by Albanians who have enough time or budget to visit a new venue or do something different on weekends, or for some fancy TV shows on mundane life. But a 22-year-old student has changed the meaning of this cliché when he launched an initiative for helping families and communities living in extreme poverty.
It took only one idea on a charity initiative and enough willingness to convince people to take action and give their contribution and volunteers to join. So far, 'A Different Weekend' (Fundjave Ndryshe) and his founder Arber Hajdari have helped over 2.500 families all over Albania. About Lek 1.2 million were donated to people in need during 54 weekends, while cooperation projects on sheltering, employment, medical and legal services and even schollarships  were achieved.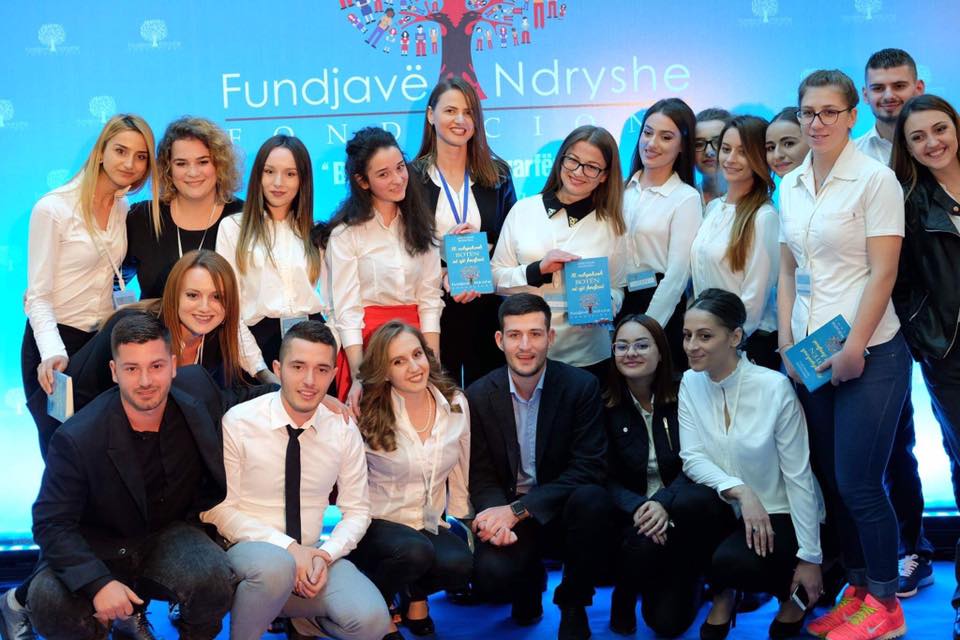 A year from the day when the initiative was established, a ceremony was held on Tuesday evening in order to bring people together and to raise awareness on the difficult economic situation that hundreds of Albanian families face. An exhibition of photographs that show the poverty of these families was launched on the occasion.
On his part, Arber said in an interview with journalist Aurora Golemi from News 24 that over 70 lawmakers of the Albanian Parliament wanted to join the initiative. But when they were informed that their charity actions wouldn't be depicted on Facebook or other social media through photos, the lawmakers rejected and donated nothing. Since the beginning, Arber decided that politicians can give their contribution without being exposed.
Even though one weekend cannot change the life of a poor family it surely brings hope and happiness.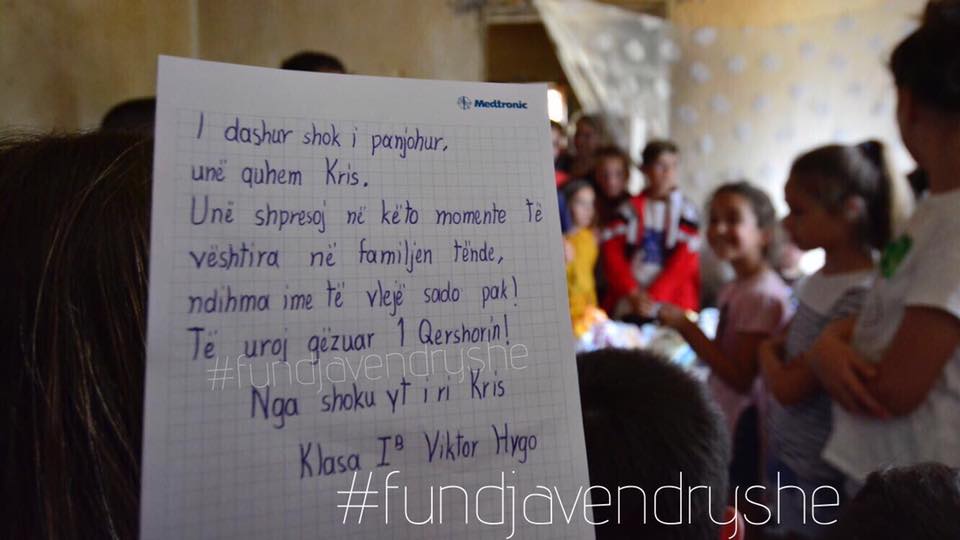 A letter a kid sent along with his donation:
Dear unknown friend,
My name is Kris. I hope that in such difficult times in your family, my help may somehow be valuable! I wish you a happy 1st of June!
From your new friend  Kris
Class 1B, Viktor Hygo School 
News Source: local media
Photo Credit: Fundjave Ndryshe