Tirane, Albania / February 10, 2016
---
Situated at the crossroads of Europe and overrun by empires until just decades ago, Albania has much to offer as part of its proud heritage. Access to Western tourists as well as business and investment has never been more open and more adventurous travelers are finding Albania a land of breathtaking landscapes and unforgettable encounters.
Arriving:
Cruise ships have been hitting some port cities for a while, but beyond these beautiful ports and beaches lie alpine landscapes, historic towns, ancient ruins and a down to earth culture. An ideal entrance into the country would be to arrive to Tirana the capital. Mother Theresa Airport (the country's most famous native daughter) is modern and easy to navigate. Many city hotels offer affordable rates and cheap transfers.
Tirana:
The capital city is undergoing many changes and it sits at the confluence of outdated urban logistics and modern developments. The city bears witness to its many foreign overlords, from Ottoman structures, to Italian influences to Soviet style buildings. The restaurants vary from gourmet offerings to no name café's which serve staples of meat, yogurts and a steady stream of cigarette smoke. Other streets and districts have trendy nightclubs and a young population is evident. There are historic buildings, places of worship for all major monotheistic religions and many parks. Ethem Bey Mosque is worth seeing and a light daytrip to Dajti Natural Park (take the Dajti Express) is some great hiking.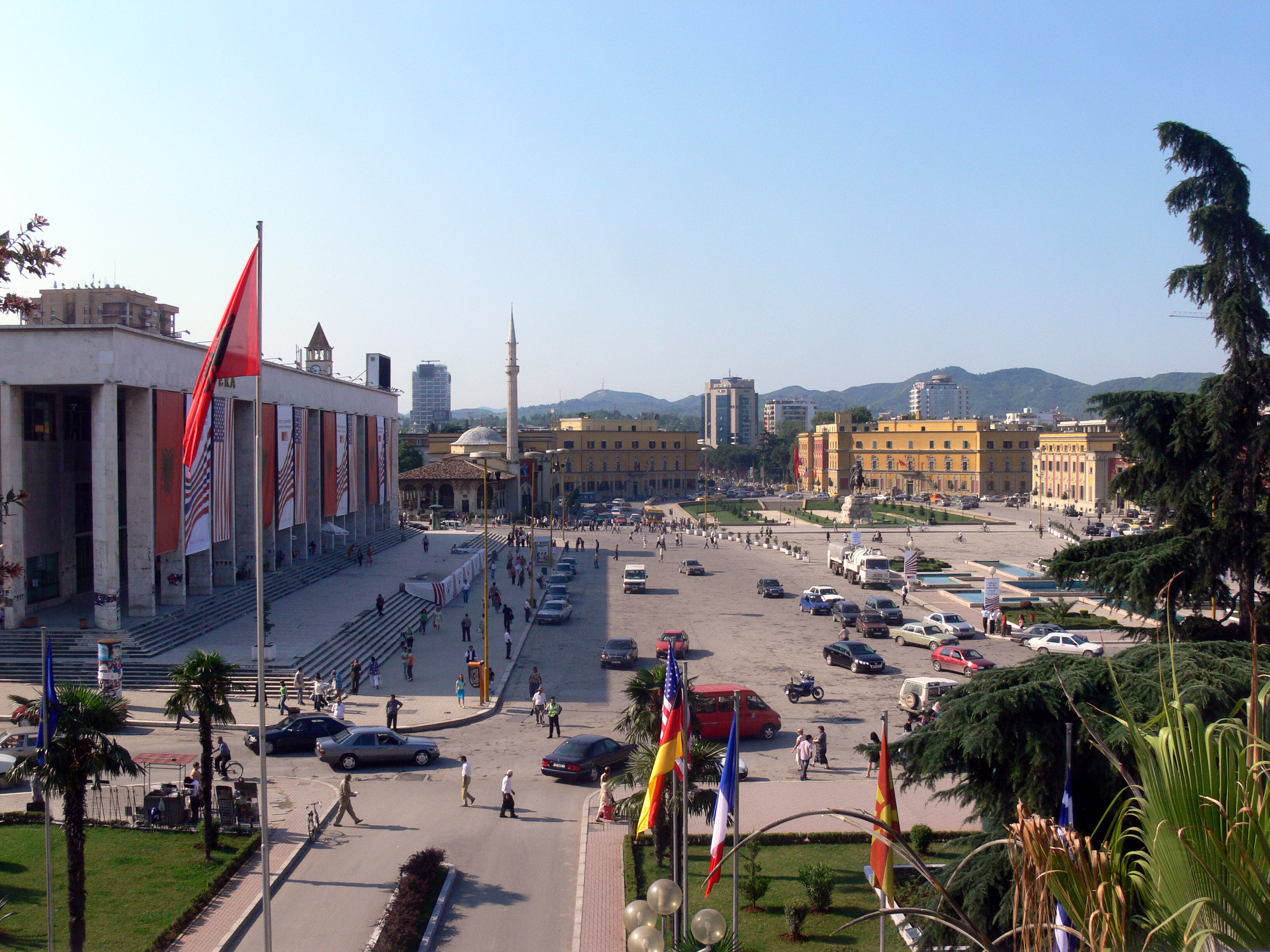 Shkodra:
This next stop on the itinerary can be reached by renting a car at your leisure or using the country's extensive bus network. Shkodra is one of the oldest cities in Albania and its most iconic look is with the citadel overlooking the town. The natural backdrop of Lake Skadar provides some vibrant greens and blues to take in and the museums of History and Marubi show some of the regions history and art heritage.
Coastal Towns:
Due to a long Adriatic coastline the natural beauty of Albania is varied and extensive. Some towns are really out of the way and worth wandering into at one's leisure. Otherwise for the novice or time sensitive traveler, make plans to see Vlore (between the Adriatic and Ionian Seas) or Durres on the Adriatic coasts. Evidence of Roman roadways amidst broad pines is a beautiful plus to the beaches.
Vlora city at night
Mountain Exploration:
The Albanian Alps offer rich and little appreciated places for tourists to Europe. They are full of trout stocked streams, forests, marshes, trails, suspension bridges. Many of the towns won't be listed in guidebooks, so a journey of this sort requires some adventure, but it will be some of the most authentic wild Albania one can see.
Other spots of interest:
Kruje is an Ottoman styled city in Northern Albania which has unique markets, a museum to the general Skanderberg, Kruje Castle and colorful houses and shops. UNESCO sites include Butrinti with its Roman and Greek ruins and its unique modern town. Gjirokastra is a wonderful preservation of Ottoman style and influences.