Good to Know about North Macedonia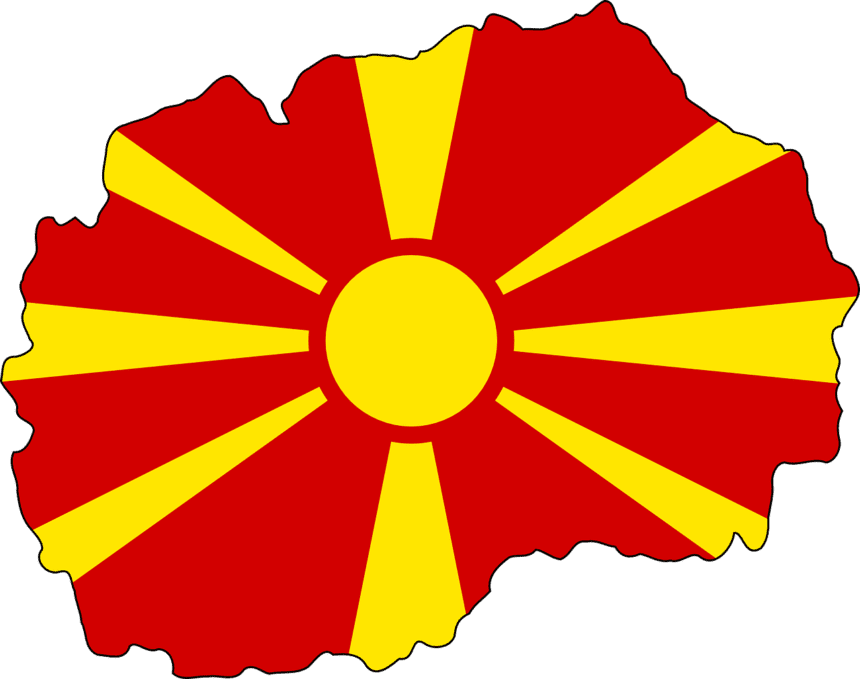 Population: 2,074,000
Capital: Skopje; 546,824 (2016)
Area: 25,713 square kilometers (9,928 square miles)
Official Languages: Macedonian, Albanian
Religion: Macedonian Orthodox, Muslim
Currency: Macedonian Denar
Life Expectancy: 73
Literacy Percent: N/A
Terrain: Rugged scenery, hills, and mountains
Climate: Mildly continental
Land boundaries: Albania, Bulgaria, Kosovo, Serbia, and Greece
International country code: 389
Visa: Required only for citizens from specific African and Asian countries
*Important
All citizens upon their arrival in North Macedonia, within a maximum of 24 hours, must register with the local police otherwise they will face a fine when leaving the country. If one is staying in a hotel, the hotel will register you in the closest police station.
Highest point: Mount Korab, 2,764 m
Lowest point: Vardar River (near Gevgelija), 50 m
Longest river: the Vardar, 388 km
Largest lake: Lake Ohrid, shoreline 56Km
Must-Do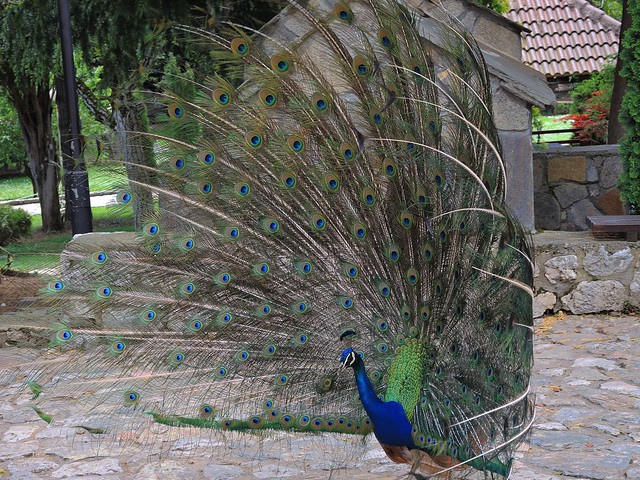 Eat: Tavce Gravce, Polenti Piperki, Pindjur, Zelnik, Selsko Meso, Kacamak
Drink: Lozova Rakija, Mastika, Skopsko beer, Macedonian wine
Read: Cousins by Meto Jovanovski and Contemporary Macedonian Poetry
Watch: Before the Rain by Milcho Manchevski and To the Hilt by Stole Popov
Listen: Calgija music, Vaska Ilieva, Toni Kitanovski, Elita 5
Must see: Everything in Ohrid city, Monastery of Saint Naum, Mavrovo, Kokino, Popova Sapka, Prilep, Strumica, Matka Canyon, Skopje city center and the Old Bazaar, Monastery of Saint Jovan Bigorski, Gevgelija, Arabati Baba Teke in Tetovo, Pelister, Galicica, Tikves, the Stone Town of Kuklica, Bitola, Heraclea Lyncestis, Saint Athanasius cave monastery in Kalista, Radozda village, Vevchani Village, Peshna Cave
When to visit: Nice to explore all year round. December to April for skiing and winter sports. Spring, summer, and autumn are apt for hiking, mountain biking, climbing, caving, and swimming in the Ohrid Lake.
Facts about Macedonia
Macedonia has only one UNESCO World Heritage Site, Ohrid, and its Lake. Ohrid is the oldest lake in Europe. Even one of the lakes of Titan, Saturn's largest moon, is named after Ohrid Lake.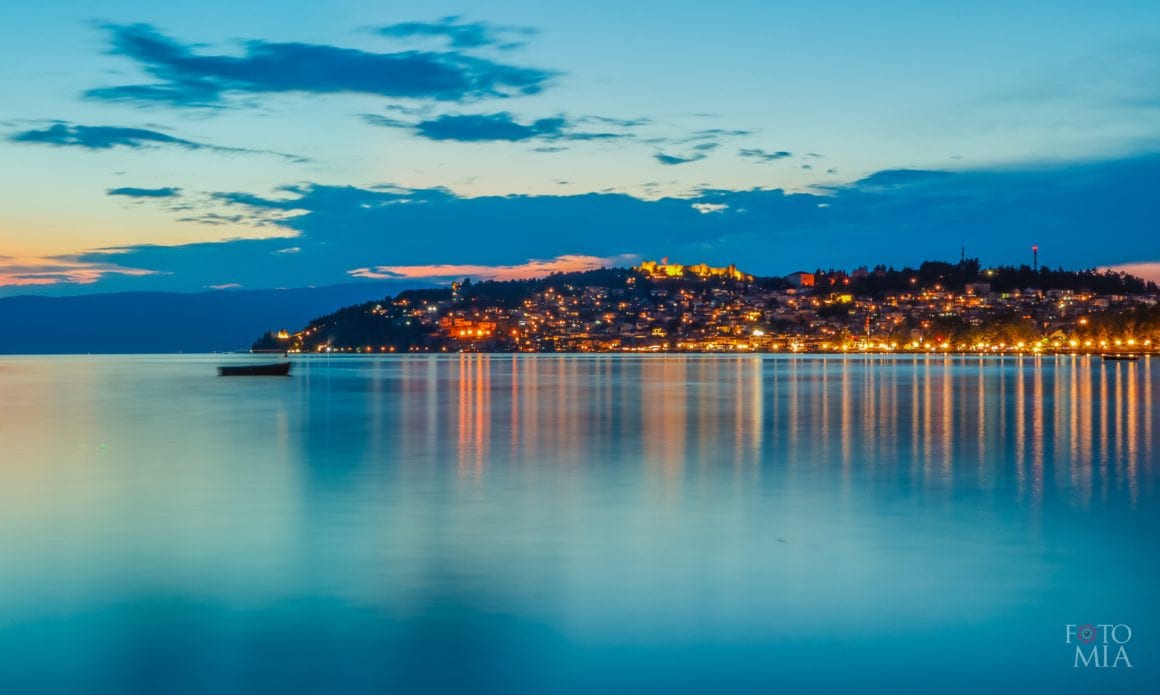 Kokino, near Kumanovo, is the fourth oldest ancient observatory in the world.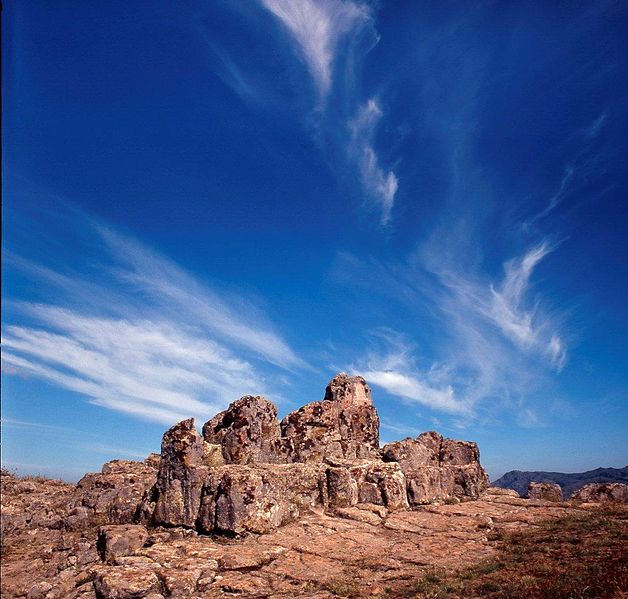 Mother Teresa was born in Skopje to a family of Albanian descent.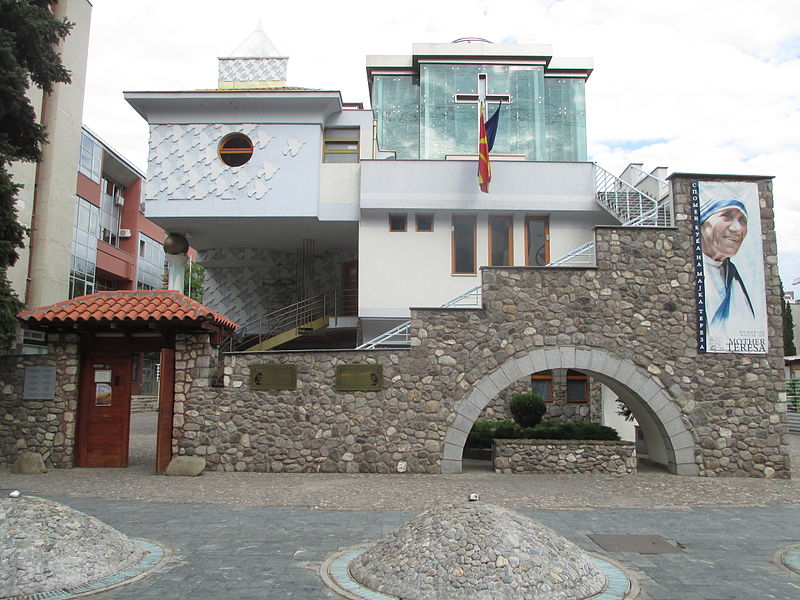 The Balkan Lynx is one of the rarest animals in the world is a national symbol in North Macedonia. The Balkan lynx subspecies is listed on the IUCN Red List of Threatened Species as Critically Endangered.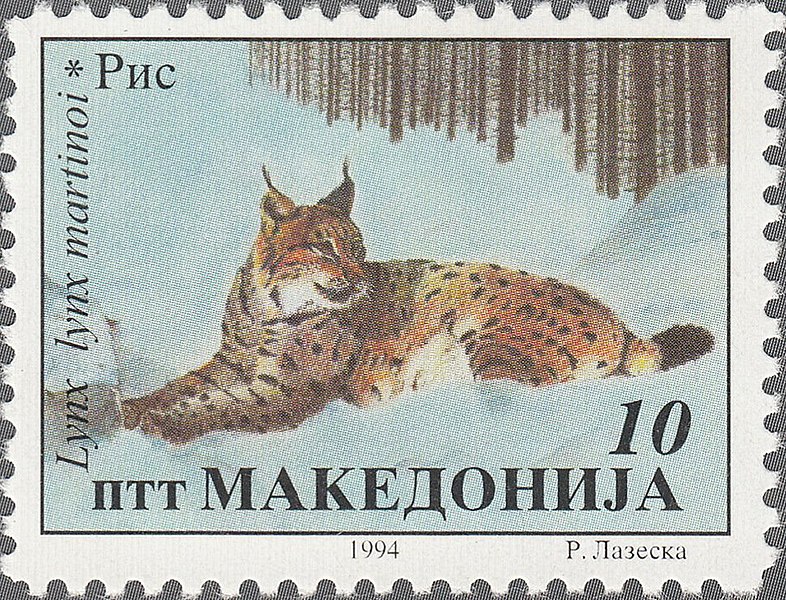 Skopje was completely destroyed in an earthquake in 518 AD, while a second major tremor destroyed almost 80 percent of the city in 1963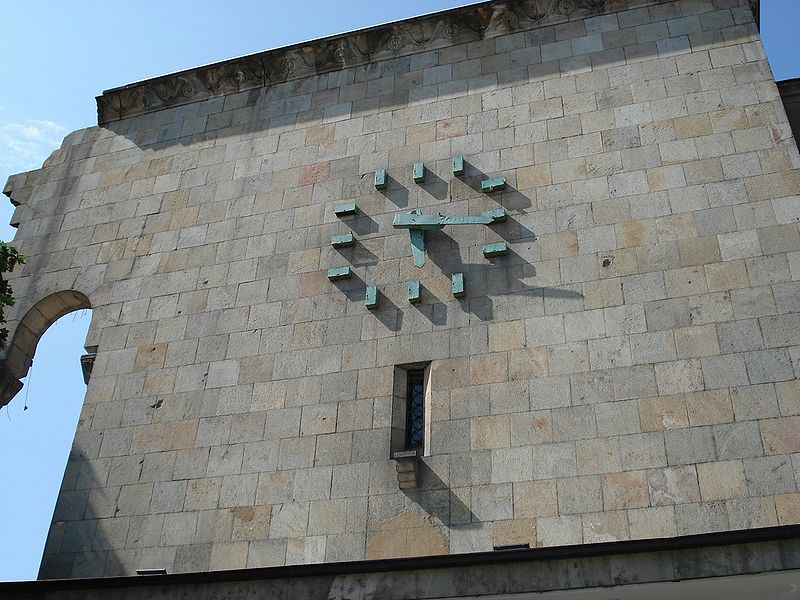 Country Overview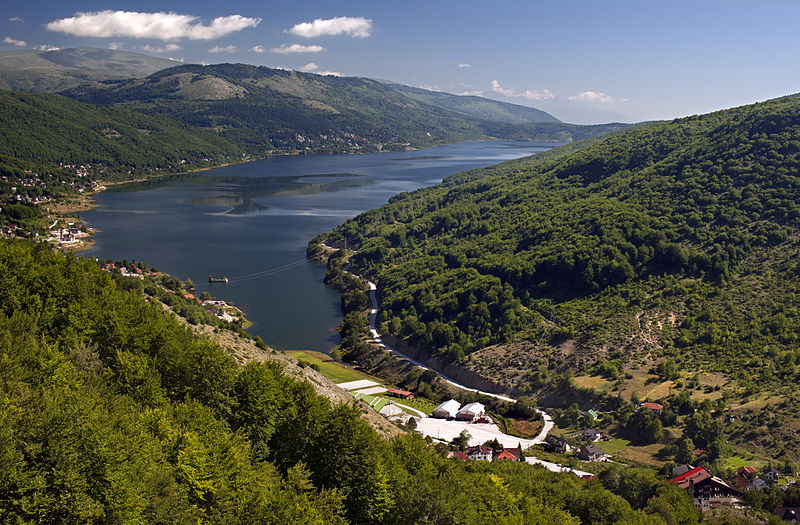 North Macedonia is promoting its tourism potential in a humble way by saying that it doesn't offer the world's best ski resorts or the most spectacular hiking trails. Despite this, it succeeds to impress with one single lake even those that come from lake-lands such as Finland or Norway.
It carries the complex mingle of Balkan cultures with Ottoman, Byzantine, and Roman influences, but it lacks the drama of other countries with mixed ethnicities in the region. Macedonia is the only one that had a peaceful separation from Yugoslavia and, in this case, peaceful means without bloodshed. On the other hand, the country finally reached an agreement on the name, which is the main dispute that the country had since its independence.
As the Economist said in one of its articles 'Call it what you want. The name of places are not as important as the places themselves, thus, tourists are not concerned too much with words because nature never fails to be visually stunning. Speaking of words, the only difficulty that visitors face in Macedonia is the right pronunciation of specific names. But in the end, they all manage to reach their destination.
The main things to do in this country are: exploring Skopje, one of the most unusual cities in Europe, swimming in Ohrid Lake and eating traditional food in the old part of the city, hiking in the mountains of Korab, Bistra, Pelister, Sharr, Jakupica, and Vodno. Adventure tourism also includes sailing, rafting canoeing, skiing and snowboarding, paragliding, diving, and rock climbing.
Macedonia is one of the countries with the most mountain summits in the world. This makes it a perfect destination for the fans of adventure tourism and nature. Monasteries are another important part of Macedonia. They are almost everywhere but no two are the same. Ohrid city has more than 365 churches including Saint Panteleimon and the Church of Saint John at Kaneo.
This city has so many important attractions and it seems that everything in Macedonia turns around Ohrid, especially in summer. Just like the Macedonian winter rains into the immense pool of Ohrid, visitors and tourists amass in the city at the coast of the lake when summer days are too hot for being anywhere else in Macedonia.
Other important monasteries that visitors must are those of Saint Naum, Treskavec, Lesnovo, Saint John Bigorski, and other objects of cult carved in rocks such as in the city of Struga.
Recently, the capital city is attracting a lot of attention. It is turning into a neo-baroque architectural area with the only purpose of attracting more tourists. It is filled with statues and fountains that were built along with other buildings following the devastating earthquake of 1963. However, there are many buildings of different styles that survived the earthquake such as the Old Bazaar or Carshija e Vjeter in Albanian. This is the area where most of the shops, inns, mosques, shrines, the Museum of Macedonia, and the Museum of Modern Art are located.
Some of the sites in or near Skopje that should be visited are the Aqueduct, Daut Pasha Amam, Cifte Amam, Kozjak Lake, Marko Monastery, Millennium Cross Vodno, Mother Teresa Museum, etc.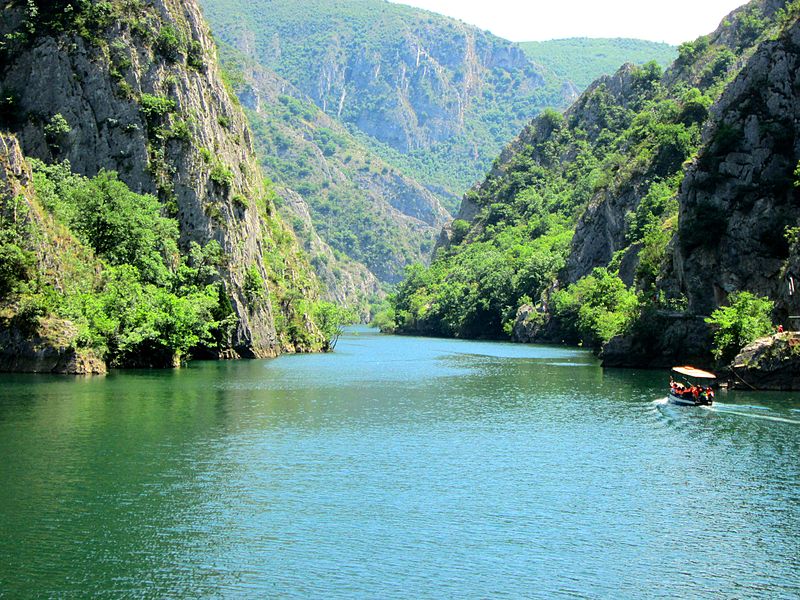 In the meantime, Mavrovo National Park, Popova Sapka, Krusevo, Ponikva, Oteshevo, Mount Kofuz, Pelister, and Eskimo Freeride are the best places for skiing and snowboarding.
Important events:
Galicnik Wedding held in July on Saint Peter's Day.
Ohrid Summer Festival in July
Balkan Music Square in Ohrid August
Beer Festival in Prilep
Strumica Carnival, the time changes depending on Easter.
Krushevo Ethno-City festival July-August
Grape harvests in Tikves in September
Pastrmajlijada Festival in Stip in September
Skopje Jazz Festival in October
Travelers say that Macedonia is the cheapest country in Europe. Healthy food and delicious wine. You should try it in order to prove it.