Tours in Albania – Pick a Guide for Your Albanian Trip
In terms of guided tours, Albania offers the art of mingling nature, cultural historic heritage, and traditions with some of the best adventure destinations in the Balkan Region. Days of adventure await for those Albanian and international tourists interested in hiking, trekking, mountain biking, rafting, kayaking, off-road adventures, sailing, paragliding, caving, diving, skiing, horseback riding, and any outdoor activity. In Albania, you can walk wine routes, ancient Roman routes, or get into a treasure hunt.
Tours depend on various factor, but the weather is the most important. The most typical guided tours in Albania are walking and hiking tours in specific regions of the country. They start from daily guided tours to two or five-day tours and take you out of the beaten track. The importance of these tours lies in the role they have for the development of sustainable tourism models and local economies. On the other hand, Albanians and foreign citizens get more interested in nature protection and preservation.
Daily guided trips
International Daily arrivals
Daily tours include international tourists arrivals that come to Albania from other countries to visit specific sites. These trips are organized in cooperation with Albanian agencies that provide transportation and the English/French/Greek language guide. These groups of tourists come from Corfu Island to Saranda in the south and they visit Butrint Archeological Park, a UNESCO World Heritage Site, Gjirokastra city, UNESCO World Heritage Site, or Gjin Aleksi Mosque in Delvina.
Other groups of tourists come to Albania from cruise liners like MSC Poesia cruise ship that includes Saranda or Durres in their ports of call. Another top destination for daily tourists is Berat, UNESCO World Heritage Site, Rozafa castle in Shkodra, and Tirana.
One day trips
These types of tours are often organized during Saturdays and Sundays. They start in cities like Tirana, Vlora, Durres, Shkodra, Korca and other cities. They are organized in small, medium or large groups and their main goal is to explore unknown destinations, such as caves, canyons, and waterfalls. Hiking, caving, swimming are common activities during these trips. The top destinations include:
Destinations in Tirana area
Pellumbas Cave and Erzeni Canyon
Dajti Mountain
Brari Canyon and Bridge
Bovilla Lake and Gamti Mountain
Mali me Gropa
Shengjergj Village
Out of Tirana day trips
Benja Thermal baths in Permet (not to be confused with Banja Lake in Gramsh)
Qafe-Shtama National Park in Kruja
Holta Canyon and Banja Lake in Gramsh
Shebenik-Jabllanice National Park
Koman Lake
Bukanik in Elbasan
Razma and Rec in Shkodra
Skrapari Canyons in Skrapar
Rugova Gorge in Kosovo
Sotira Waterfall in Librazhd
The award of the best destination for daily trips in Albania goes to …. Sazani Island
For more than six months in 2017, all eyes were on the former military base a few km away from the coast of Vlora. For the first time, the Ministry of Defense agreed to open the island for visitors during May-October 2017. This decision echoed even on international media, travel websites and blogs. France 24, Telegraph, ABC News, Lonely Planet, Travel, and Leisure wrote about the mysterious island that would allow visitors to visit one of the most secretive bases of the Communist period.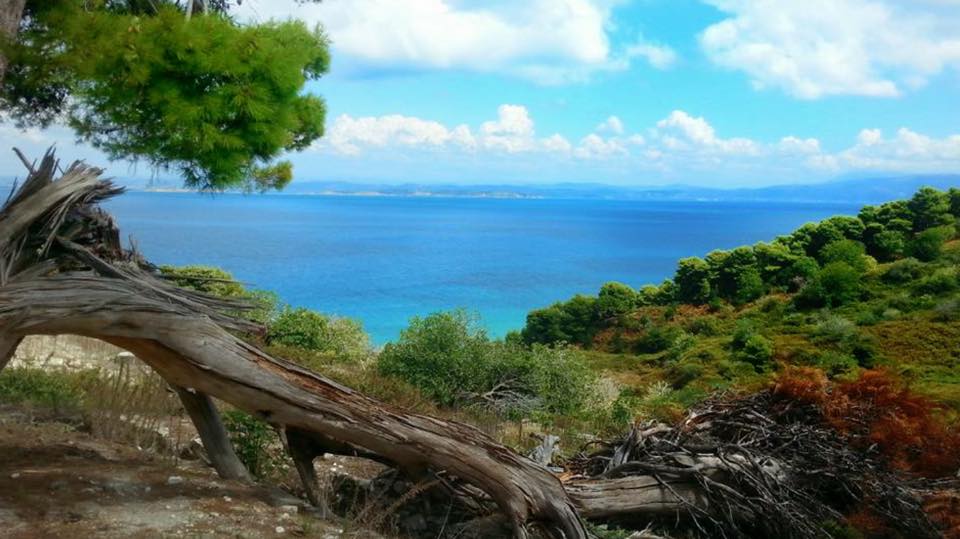 Weekend getaways and other trips
Weekend trips are organized by numerous travel agencies. They focus on destinations in the northern part of Albania such as Valbona, Thethi, Tamara, Vermosh and Lepusha, Dardha and Voskopoja in Korca, and several other destinations.
These are the most sought-after weekend destinations visited in Albania. The trips come with a great deal as they cover transportation, accommodation, food, the guide and the ferry boat ticket for those that travel to Valbona through Koman Lake. The average price for a weekend trip to Valbona in the peak season is Euro 60.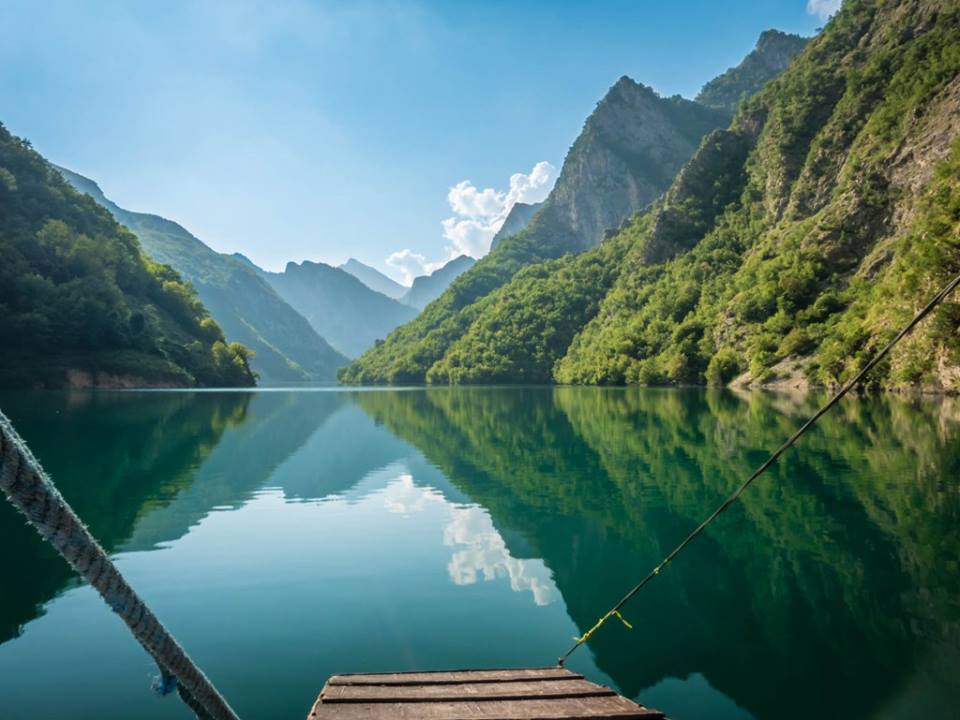 Outdoor and adventure activities
Albanian tour guides are also specialized in the art of adventure. If the weather is good, you can easily enjoy a tandem flight over the Ionian Sea or a rafting adventure in Vjosa valley and Osumi canyons. Visit  Albania Rafting Group for more information.
"What an extraordinarily beautiful canyon! The water is clear and bright blue. The cliffs are tall. The photos do not do justice to how amazing the place is! The experience easily ranks among the top most memorable things I had done." TripAdvisor
Kayaking, horseback riding, mountain biking and off-road trips are the best way for exploring the unknown parts of Albania.
Hiking Tours
Via Dinarica, a 2,000 km long trail that unites the western Balkan countries in a single route.
The Peak of the Balkans a cross-border trail about 192 km long shared between Albania, Montenegro, and Kosovo that runs in the Accursed Mountains.
Via Egnatia, follow the traces of this ancient Roman road that thousands of years ago connected Durres to Byzantium (today Istanbul)
Hiking the southern coast, explore the beautiful coastal trails and visit beaches that can be reached only by foot or go deep to the southern mountains and get the authentic taste of the south far away from modern life.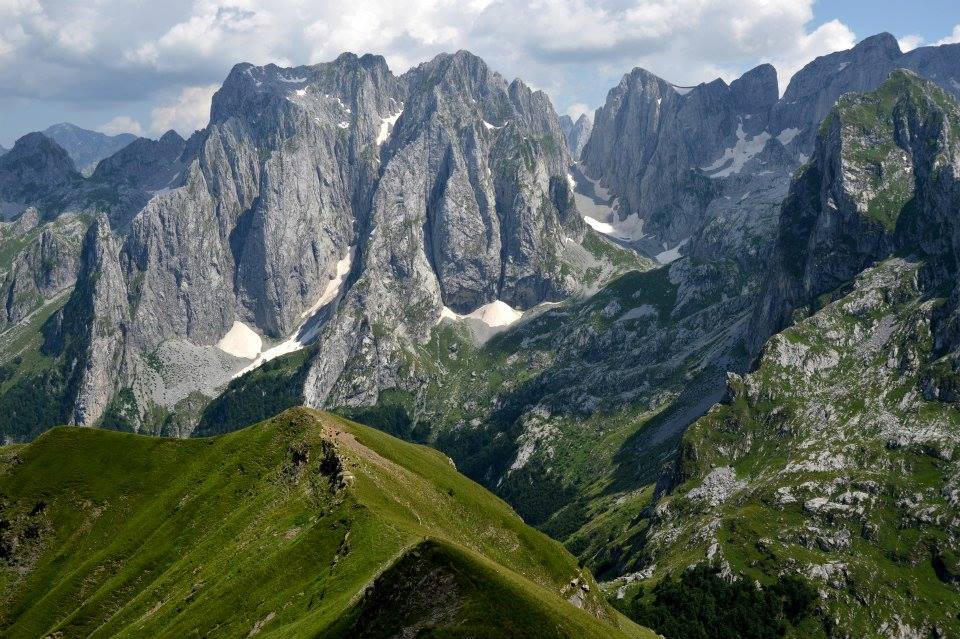 River hiking
This activity is recommended when the water level is low. Canyons make the best destinations for river hiking. You can walk, swim in natural pools and, explore scenic formations in Holta canyon in Gramsh, Langarica in Permet, Skrapar, Gradeci near Corovoda, etc.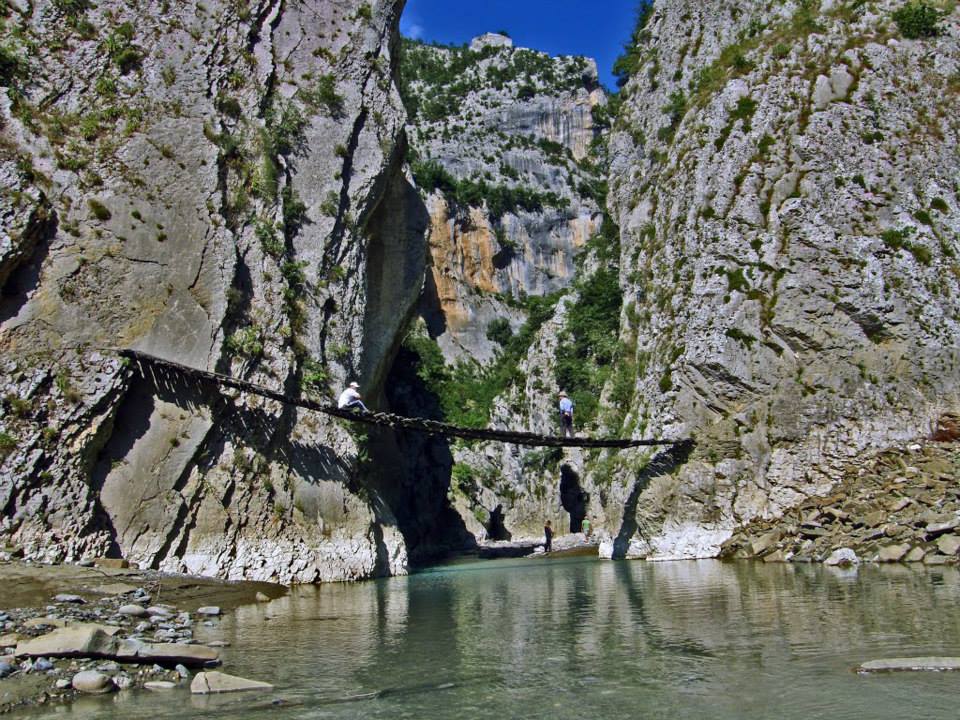 Kayaking tours
From the northernmost place in Albania to Ionian coast, kayaking is possible in every river that meets specific conditions. However, if you are a kayaking enthusiast, don't miss the chance to visit Valbona River, Shala River, Shkopet Lake, Ohrid Lake, the Ionian Coast, Osumi and Vjosa Rivers, Cemi River, Rodon Cape, and many others.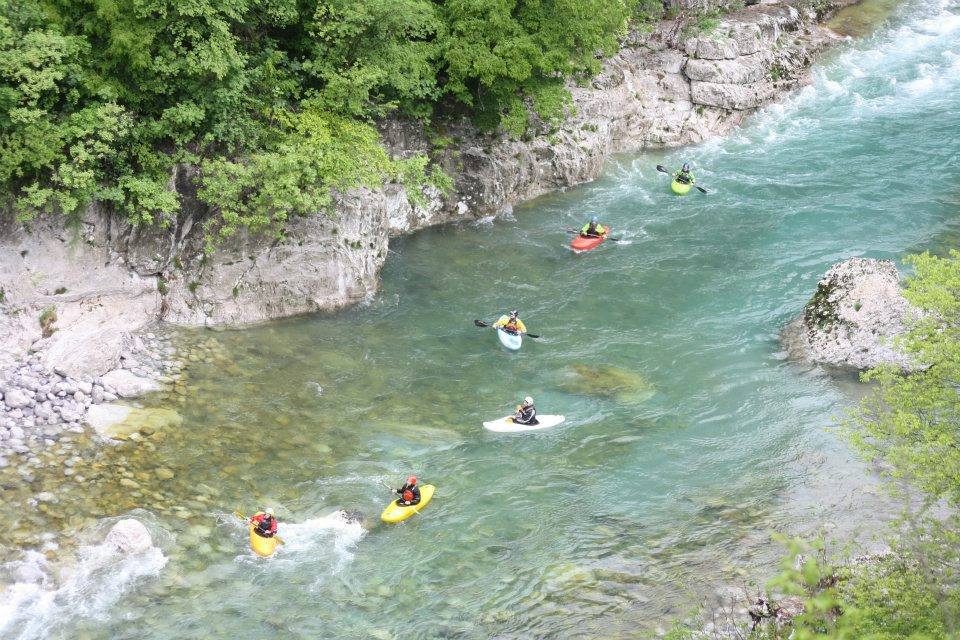 Paragliding
Experienced paragliders have their favorite spots all over Albania and their number is increasing. If you want to have a bird's eye view of Llogara mountain pass and the Ionian Sea, this is the most thrilling way. Dajti Mountain and Shushica Vlora are other starting points for a tandem flight.Visit Extreme Illyricum, AeroClubAlbania, OutdoorAlbania if you are interested in tandem flights.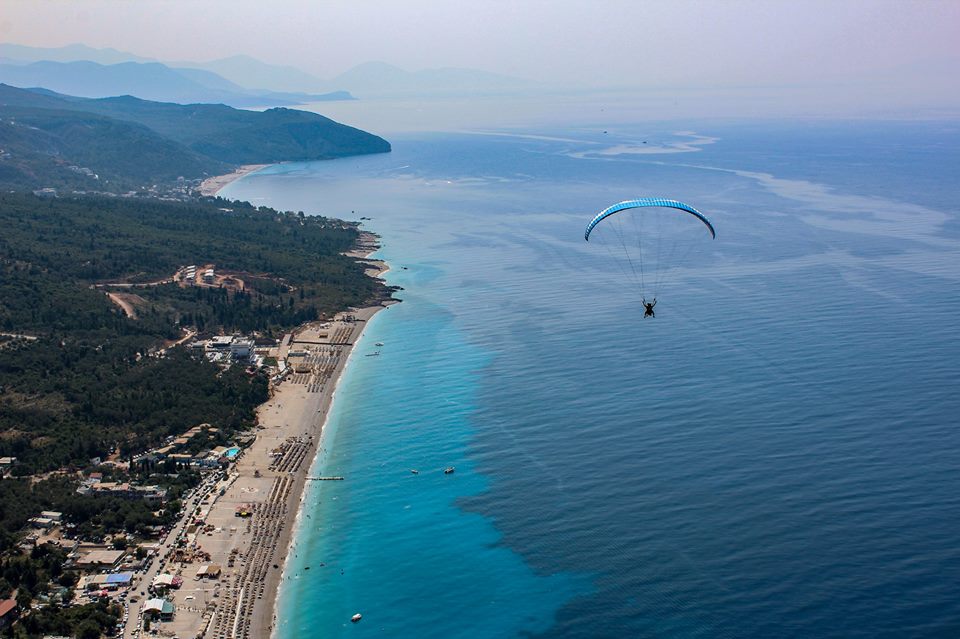 Cycling tours
Cycling tours are offered for people of various ages and levels. In the meantime, the most experienced can choose mountain biking trips. There are many choices available and in every region. Visit Ride Albania Mountain Biking for great adventure or Cycle Albania for the UNESCO cycling tour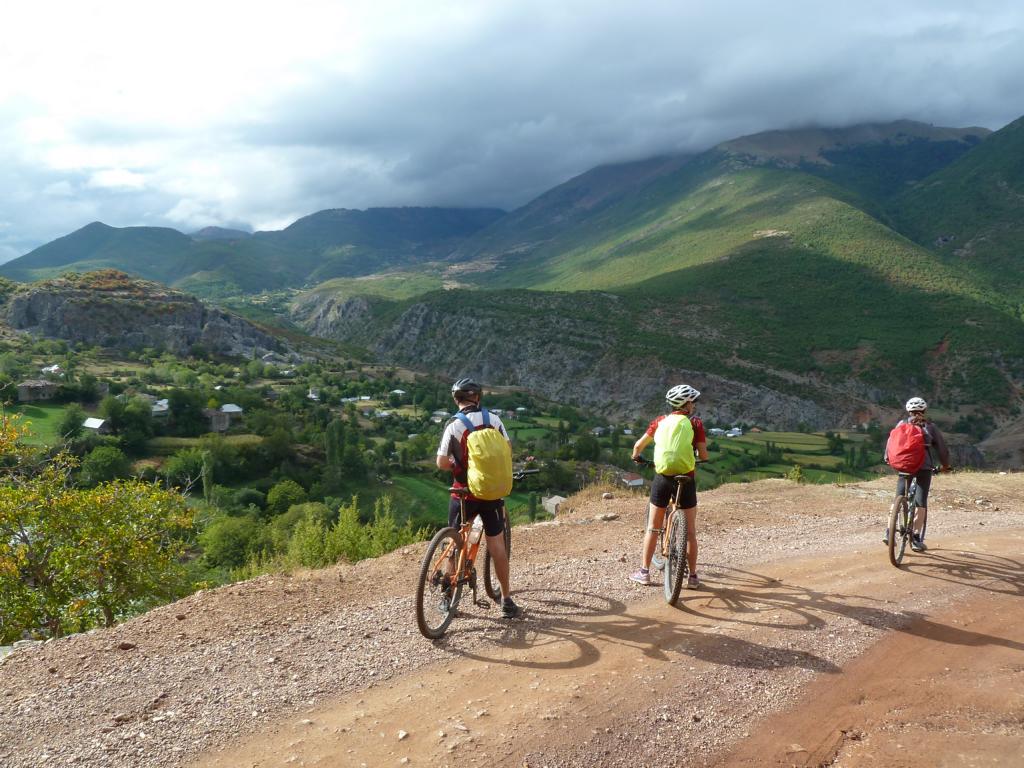 Photo Credit: Ride Albania
Horseback riding
You can choose a romantic trail that chases the steps of Lord Byron or go up to the top of Tomorri Mountain, on muleback instead of a horse.
Off-road tours
From the beachside to mountain passes, off-road tours follow fascinating paths, through deep gorges, and river valleys. Feel the adrenaline rush with Saranda Jeep, Off Limits, and Albania Adventure
Wildlife observation and birdwatching
Albania is trying to repair the damage caused to wildlife and natural habitats during the recent decades. Fortunately, birds are coming back to their breeding sites such as Buna River and Shkodra Lake, and in Divjaka Karavasta National Park, which is known as the home of the Dalmatian Pelican, a globally threatened bird species. Another fact that Albanians don't know is that the largest world colony of the Dalmatian Pelican lives at Small Prespa Lake, a lake shared between Albania and Greece. This bird, which is engraved in the denomination of Lek 1, and many other species are attracting hundreds of thousands of birdwatchers to the coasts of lagoons, lakes, and rivers.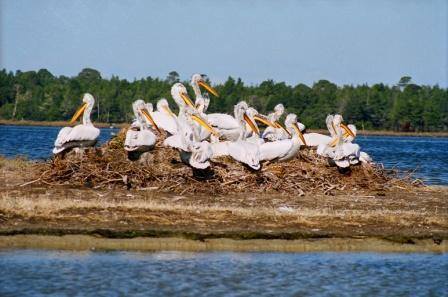 Special tours
The Mussel tour is for those that are looking for something different in Ksamil. The boat tour begins in the famous southern spot and sails to Butrint Lake, where the mussels grow. Tourists see the mussels farms and taste fresh mussels.
"I think it was one of the most wonderful tours I ever done. It was a great experience in all aspects.. fun, relax, good vibes, nice people, and excellent local food.. that is real life!" Ricky from Italy says about the Mussels tour in a TripAdvisor review.