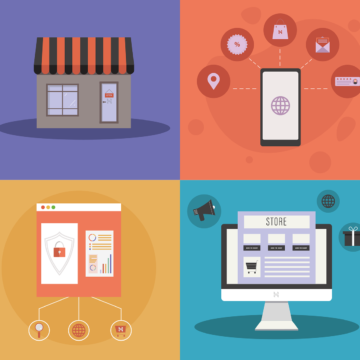 It's business that's all
Simply telling us to outsource
And that's why Apple and Microsoft do it
CISCO and American Express do it,
Even GitHub and Alibaba do it
Let's do it, let's outsource.
When the little startup wants to grow from $50 dollars to millions as AppSumo did, the better thing is to outsource everything that obstacles you from sharpening your focus.
What functions to outsource?
Make a list of all the business functions and divide them into core competencies and boring/dull/time-consuming competencies. Further on, you can divide the two groups into sub-categories such as functions that you can do on your own, functions that would hurt your budget if done in-house, and functions that none in your time knows how to do.
Outsourcing is a solution that combines access to larger talent pools at a reduced cost while adding value to your products, keeping your customers satisfied, while every business process runs smoothly.
You can start with IT functions. At first, you can hire a freelancer. They have experience, specialize in more than one skill, and can help you grow your startup. When you reach that stage, you can outsource your IT services and software development to a company.
Any function related to finance, bookkeeping and law
These functions are necessary to help a business of every size to run better and faster. At first, they help to remove the chore of dull tasks related to finance, taxes, and law. Accounting outsourcing companies not only provide the business the expertise that it needs, but they also help to innovate the operations.
Outsourcing companies, in general, keep up with global trends that help to evaluate the financial situation of the startup/business at a given time and take an instant decision when necessary.
Customer services
Attracting customers is difficult, but when you succeed in it, you have to keep them happy. A happy customer is essential for a successful company. Remember to never ignore your customer needs. You may have thousands of customers to handle, but if one has questions, one doesn't like to wait or repeat the same to three different people.
Therefore, you should make sure to outsource your customer service, when you see that time has arrived. Pick a BPO company that operates through different channels and in different languages. It will help you grow your business in new markets. While choosing your partner make sure to sign all the contracts that guarantee the confidentiality of your customers.
Human Resources
An in-house HR department will come with additional cost. You will pay more for benefits administration, tools and equipment, and office space. On the other hand, if you outsource your HR functions, you will also get the opportunity to provide ongoing training to your in-house team. This will help to improve their career prospects and also to retain talent.