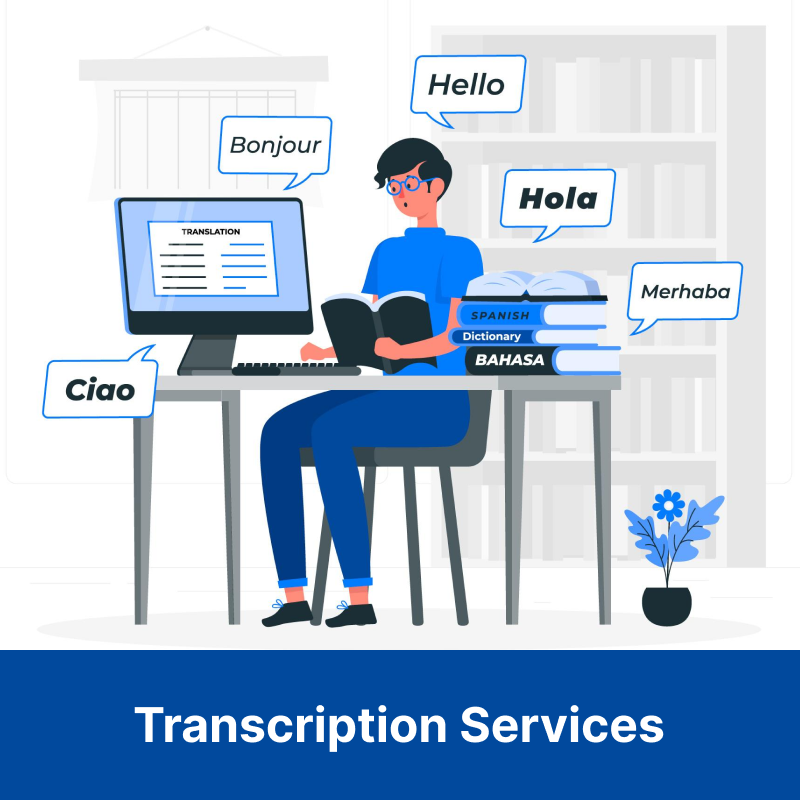 Outsourcing transcription services is one of the latest trends in the industry of outsourcing. The definition of transcription services is the process when a group of professional writers transcript (change into written form audio or videotapes) different audio or video materials which are important for a set of legal, institutional or business-related issues. This new service offered from third-party agencies, or the now-called outsourcing agencies, has gained a lot of terrain for it can take off a lot of the work done in big corporations, media industries, governmental institutions, and other companies interested, which has no time or professional background to assist this process. Some very important advantages of this service are:
1. Translation of the transcripts from different languages that are not native
a) Lack of language professionals in the company may bring big mistakes in the transcript services, especially when they are not experts in the field and they miss big technicalities from that genre.
b) Different countries in the world have specialized the project of a foreign language as required courses in schools, these countries have also the potentials to take responsibilities in managing transcript services, as their labor force has the capability to undertake foreign language transcription.
2. It takes a lot of time and energy for companies or administration institutions to take care of the transcription process. In addition, third party agencies provide fast action in real-time so the process becomes efficient to the company in need.
3. Outsourcing transcription services save money and energy spent inside the company for a job that has no relation to the core function.
4. It can help companies restructure the entire workforce and gain additional benefits from their employees, rather than creating a distracting job environment of multifunctional action.
5. Full board of 24/7 services in 365 days of the year is not something easily done by companies, but this service creates a trustful environment between company and customer relationship.
This is a process in which outsourcing companies can offer to their partners.
Features that are part of outsourcing transcription services are also diverse on their own. Confidential transcription, fast transcription, secure transcription, professional transcription are the most important ones in this strata. Furthermore, types of transcription services are audio transcription, video transcription, subtitle transcription, business transcription, legal transcription, and specialized transcription. All these are important chains of different business industries, but if outsourced they can generate large amounts of profits as well as additional gained capital for new investment in the company.
In conclusion, outsourcing transcription services help organizations maintain a clear focus on their special product and position themselves with third-party companies, outsourcing companies, which provide professionalism to all these important features. It is fast, cost-effective, and accurate in literal-practical terms to cooperate with third party agencies, which outsource professional transcription services. It is one of the most efficient offshore cooperation with no barriers and difficulties for both, the provider and the outsourcer.