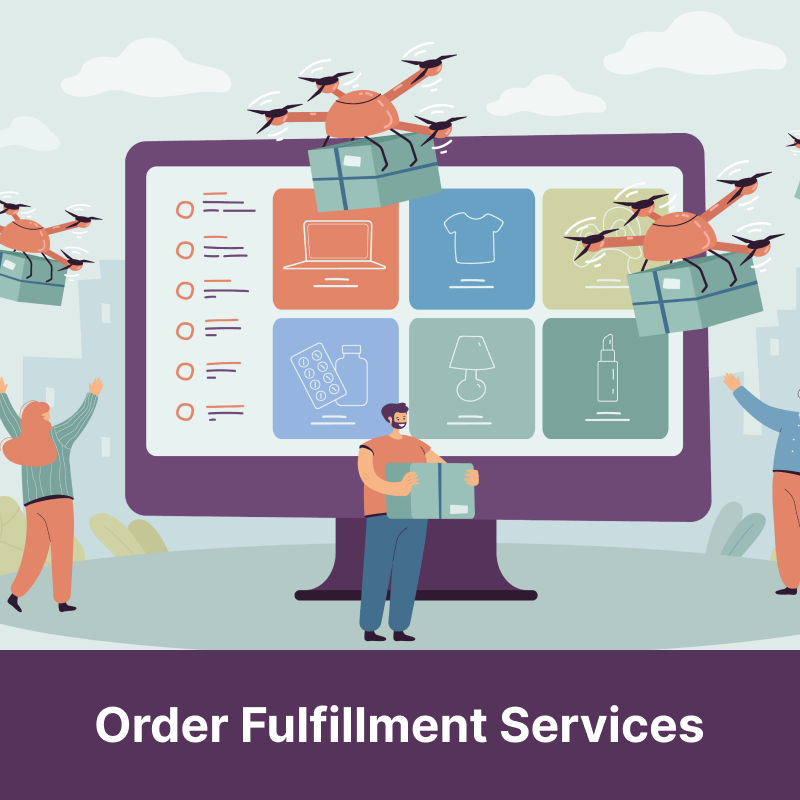 What is Order Fulfillment?
Order fulfillment is the process of receiving orders, processing, and delivering products to customers. It may also include processing of returns and re-adjustment of the records, also called order processing.
In a broad sense, order fulfillment is everything that happens after a customer places an order up to the moment they receive that order. Businesses can handle order fulfillment in-house, outsource to third parties, drop ship, or combine methods.
Order Taking Services
Nowadays a customer wants to inquire thoroughly before placing an order so order taking services have been introduced so as to ensure customer satisfaction. Order taking is of great help for companies especially when their products and services are found to be typical and complicated.
Most often companies are found hiring a BPO back-office service to take better care of its order taking service. This is of particular help when the product is a bit complicated or needs an explanation for some of the components. Some of the services that these outsourced companies offer regarding order taking are done through phones (toll-free lines), online, fax, email, pagers, etc. Some of the order taking services that these companies are:
Personalized call reporting
24/7 service
Secured connection
Superior inbound call routing features that include call overflow and automated menu selection
Ensuring quality service and efficient sales closing
Cost-effective handling of huge call volumes
Handling high volumes of calls and different product catalogs
Quick turn-around
Gain over the automatic order systems, adding personal touch and trust of customers
Calls answered on behalf of the client company
What is an Order Fulfillment Service Provider?
Order fulfillment providers essentially warehouse your goods (i.e. your products) and fulfill orders on your behalf (they could come from in-store shoppers or online customers). To accomplish this, fulfillment services typically integrate their software with your e-commerce store to streamline the entire fulfillment process.
Once they receive an order, they pick, pack, and prepare the product for shipment. Fulfillment providers also coordinate and schedule shipment pickups with carriers such as FedEx, UPS, and USPS. Fulfillment providers typically charge a flat monthly storage fee. Then, once they ship an order, they charge additional fees.
Benefits of Outsourcing Order Fulfillment
New and growing companies often choose to outsource order fulfillment. Whereas more established businesses find that having operations in-house provides more control and can help them save on order fulfillment costs.
Frees up time
Having someone else handle your order fulfillment frees up a ridiculous amount of time for you to focus on other aspects of your business.
Lower shipping costs
Most order fulfillment services have discounted volume shipping rates that they will pass along to you.
Fast delivery
Many fulfillment companies have multiple warehouses to ensure fast delivery and low rates.
Growth flexibility
Using a fulfillment partner makes it easier to handle sales spikes or slowdowns in a cost-effective manner.
Improve Your Customer Service
Many order fulfillment providers offer 24/7 support through email or phone. This includes executing easy returns, exchanges, and refunds.
Extend your reach
Many order fulfillment outsourced companies have the framework in place to ship and deliver orders to any part of the world. You can use their global platform to extend your reach and grow into new and bigger markets.