This article is also available in: Italiano (Italian)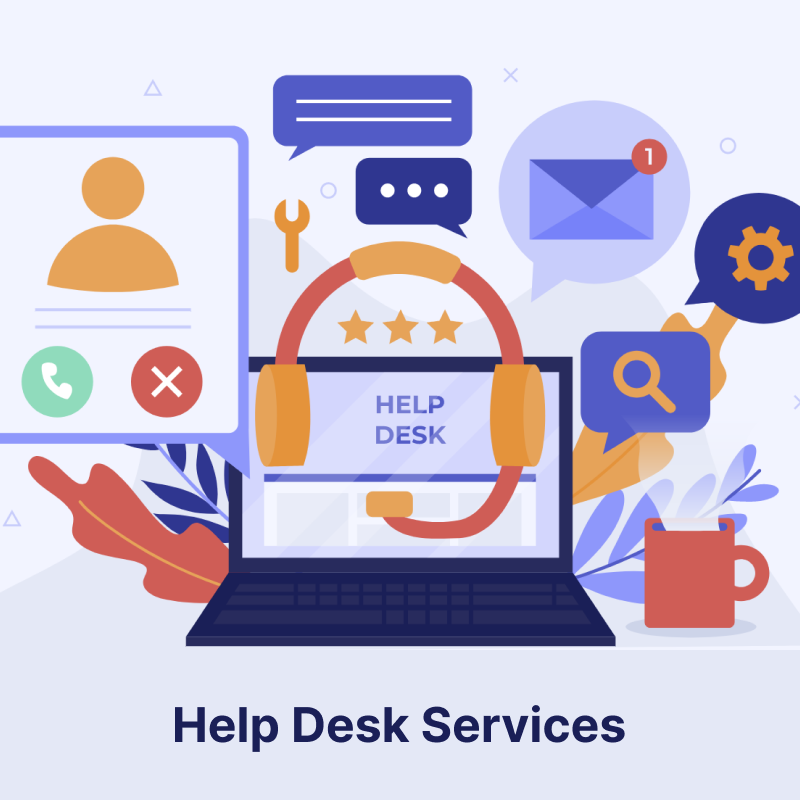 What is the help desk?
A help desk is a resource intended to provide the customer or internal user with information and support related to a company's processes, products, and services. The purpose of a help desk is to provide a centralized resource to answer questions, troubleshoot problems and facilitate solutions to known problems.
Common examples of help desks include: technical support centers, product/ support /warranty functions, employee benefits desks and facilities service centers. Helpdesk support may be provided through various channels including physical locations, toll-free numbers, websites, instant messaging, or email.
In small companies, a help desk is simply one person with a phone number or email address that knows how to handle the problems that come in and answer questions of the customers regarding a product or service. In larger companies, a help desk may consist of a group of experts using software to help track the status of problems and other special software to help analyze and solve problems.
A related term is call center, a place that customers call to place orders, track shipments, get help with products or services, and so forth. Also, the internet nowadays is an inexpensive and effective way that companies use in order to provide with help and support their customers.
Types of help desk services
IT support help desk
An IT help desk ensures internal staff is supported, and their problems are solved, whether it be a password reset or the whole network going down.
Customer service help desk
A customer service help desk focuses on external customers who might have questions regarding the products and services they buy from your company.
Business help desk
Teams outside of IT like HR, finance and legal can adopt a business help desk. HR can help employees modify payroll elections or get employment verification letters. Legal can respond to contract review requests while finance can field accounts payable or expense questions.
4 reasons why your company needs a help desk service
An email address is not enough for tracking work
If every request becomes a string of emails, your agents will struggle to prioritize and respond to each request. Move the conversation from the inbox to organized help desk queues.
Customers can help themselves
A help desk offers ways for customers to self-serve common questions through an FAQ or a knowledge base.
Prioritize important tickets
Rather than using ad hoc solutions like calendar reminders, sticky notes, or relying on email, a help desk defines ticket priorities and requirements for resolution times.
You can monitor the customer support
A help desk tracks metrics like ticket volume, resolution time, customer satisfaction, even individual agent performance.
What are the latest trends in help desk services?
Self-service capabilities are increasing
Users' self-service capabilities from artificial intelligence-enabled help desks are seen to become a common thing in the future. This will be achieved through the use of technologies such as virtual digital assistants for instance. Self-service support will no longer be confined to searching knowledge bases and FAQs.
Improved configuration from machine-learning technology
The support staff will soon be able to access a wide array of data sets as they become integrated into help desks through the use of machine-learning technology. This will result in significant improvement in issue diagnosis and problem management.
Help-desks are becoming more user-friendly
As help desk services have become richer with features, operating them has also proved to be difficult for many users. More complex dashboards have been developed, thus affecting users' experience. Such development is seen to fade with new tools with the goal of boosting efficiency in mind.
More business-focused help desks
Businesses' integration of technology changes helps desks' orientation to a business-focused one. Help desk agents are seen to sustain digital processes by maintaining user access, addressing data inconsistency and managing workflow issues.
The growth of the help desk software market
Statistics show that the use of the help desk software market has risen by 49.3% from 2014 until 2019.