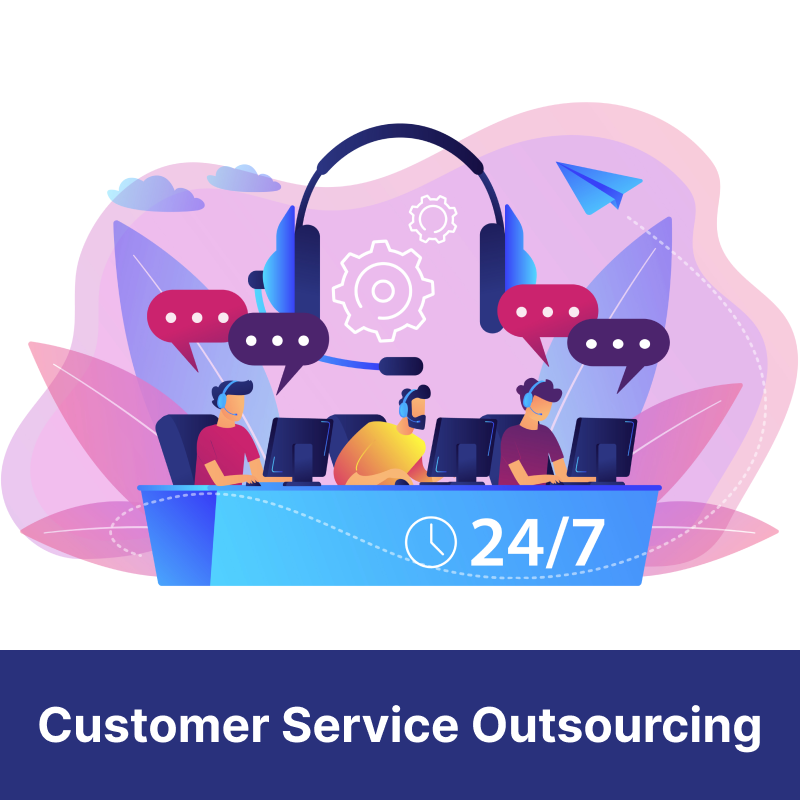 Reasons why you should consider Outsource Customer Outsourcing
Every growing business comes with a growing volume of customs. This is great, but when a business does not deliver good customer it is going to lose its customers. Poor customer service can hurt a company in different ways including its reputation, leads, productivity, and profits.
On the other hand, one of the factors that help good business grow is related to great customer relationships. This helps the business to understand the customers' needs, thus to address them properly. This is a win-win situation as it translates into a satisfied customer and more profit for the business.
Remember that your customer picked you among a hundred other companies that offer the same product or service. This means, that they expect the best service when they have a question. If you fail to deliver according to their expectations, you will receive at least a bad review. The latter has a big impact on people's buying decisions.
All these elements point out the importance of having satisfied clients both for small and big companies. For many years, companies will large customer base have put their customer services in the hands of outsourcing partners. They do it because of the qualified service that these vendors offer.
Customer service outsourcing is among the top outsourced services. It is cost effective and requires proficient language and computer skills. On the other hand, outsourcing helps the seller to cut various costs related to HR management, employee benefits, equipment, office space, etc. Moreover, outsourcing companies train their employees and make sure that they have all the necessary skills for the job.
Crucial skills for great customer service
Good listening
Clear communication
A positive attitude
Empathy
A good sense of humor
Conflict resolution
Patience
Reading people easily
Besides the trained team equipped with the above-mentioned skills and much more, outsourcing companies offer another great advantage, regional or global expanding opportunities. Third party vendors provide services in more than two languages.
Companies in European outsourcing destinations serve a large market that speaks at least six of the most useful business languages in the world. Other important factors for choosing a European outsourcing company are related to the same time-zones, cultural affinity, highly-qualified employees, and many other benefits.
Customer service outsourcing is also an option for seasonal or other time-related needs.
Travel related businesses see a hike in customer care support needs during specific seasons. Many others require 24-hours a day customer service through multi-channel support. Outsourcing companies make it possible at lower costs.