When you read the question "Why invest in Albania?", you are probably thinking where Albania is located and you may start searching for it in the world map. First of all, Albania is a small country located in Southeastern Europe, in front of Italy (less than 72 km (45 mi) from Italian coastline). It is bordered by Montenegro to the northwest, Kosovo to the northeast, Macedonia to the east, and Greece to the south and southeast. It has a coast on the Adriatic Sea to the west and on the Ionian Sea to the southwest. Albania is considered as a strategic place to invest, located in the center of natural crossroads of major corridors in Europe.
Photo credits: World Bank / Ellen Goldstein
One thing you should keep in mind: You don't have to be millionaire to invest in Albania! You may invest even by establishing a startup and hiring 3 or 4 employees, by investing in a joint company or by investing in stocs in various key sectors of country's economy. There are many success stories of foreign individuals that have come to Albania and have established their small companies.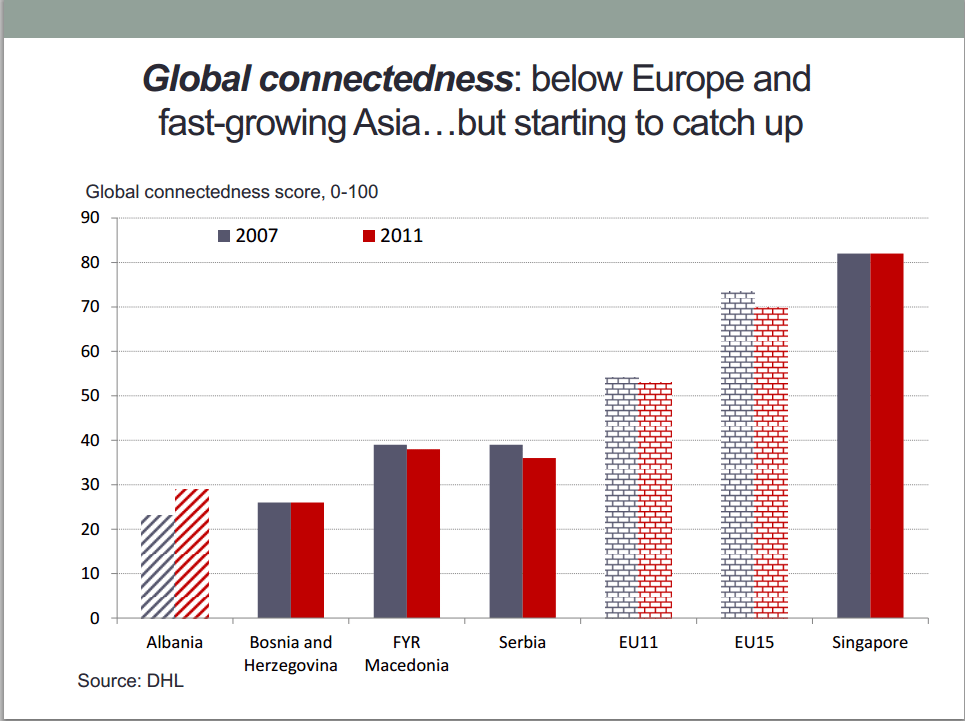 Photo credits: World Bank / Ellen Goldstein

Why invest in Albania?
• Domestic economy and exports are expanding
• It's the gateway to the Balkans
• Free Trade Area
• Total labor costs are lower than comparable countries
• Social security 'on costs' amount – 31% of gross wages
• Adaptable and flexible skilled labor force
• Extensive language skills, the most of the younger
generation are college graduates.

Photo credits: World Bank / Ellen Goldstein
Its population is young and active, one of the youngest populations in Europe and consists in a very competitive workforce in region just because 57 % of the population is under the age of 35. Young people are well educated and more than 85% of high school pupils go to university with approximately 116.292 students registered in University annually. English, Italian, Greek and Spanish languages are widely used, especially English & Italian which are mandatory fields of study in high schools.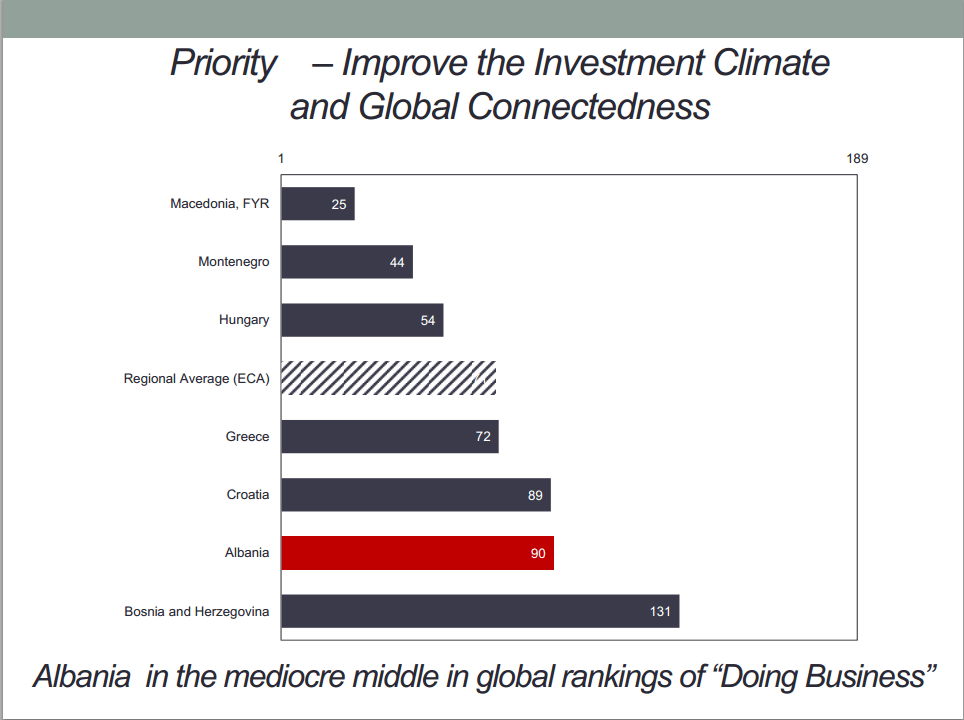 Photo credits: World Bank / Ellen Goldstein 
Unfortunately (for Albania), the country has been always listed as a poor country and in the top of developing countries lists. That's why investing in Albania means having to pay less to your employees compared to other regional or European countries (for the same intensity/hours of work per day) because the country is always listed in the top of the list of countries with the lowest minimum wages in Europe. Considered as a developing country and a poor one as well, wages in Albania start from $200 and country is considered to have one of the lowest minimum wages in the region 157 Euro.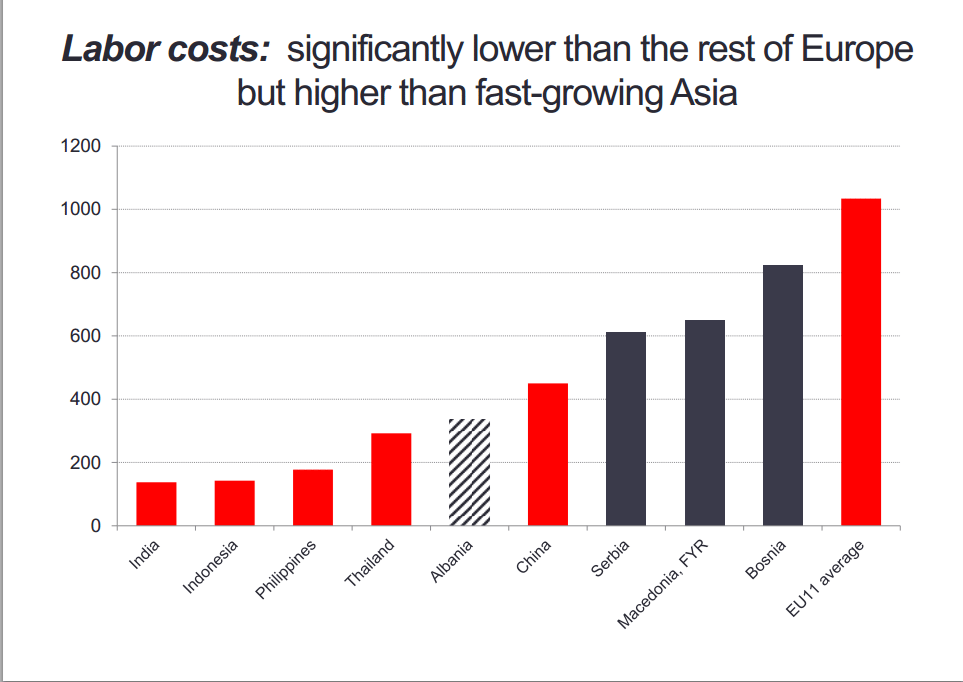 Photo credits: World Bank / Ellen Goldstein
You can easily invest in agriculture sector since the proportion of land in agricultural use is only 24% and with the Albanian government initiative "Albania one (1) euro", you may rent a land, the market price of which starts from only one euro. If you want to establish and register your own business, you have to know that you don't need prior government authorization, all sectors are open to foreign investors, there are no limitations or restrictions for foreign companies, 100% foreign ownership is possible, no restrictions on profit and capital repatriation, special state protection for you and your business.

Photo credits: World Bank / Ellen Goldstein