Organic Essential oils and the fastest-growing markets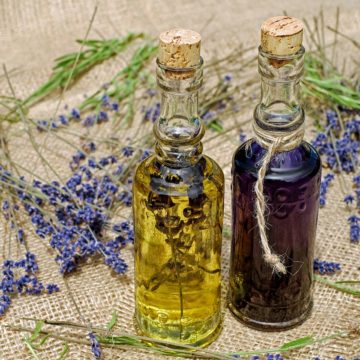 Do they work? This is the main question around essential oils. The answer depends on what people want to 'fix' by using one or more specific essential oils. The sure bet is that in times of stress and coronavirus one of the things that essential oils can help heal is the economy of countries where the cultivation and processing of medical and aromatic plants for essential oils generate considerable income. Even those who never bought a specific essential oil, they already used them undirectly. Essential oils are present in numerous products of daily use such as pharmaceuticals, cosmetics, household care products, etc. At the same time, changes in consumer's preferences for natural products that don't contain chemical substances that are harmful to health and the environment gave a boost to the use of essential oils in many products. 
 Essentially, essential oils are a billion-Euro/dollar industry. They are extracted from different parts of plants, hence the price range varies from a few dollars to thousands per Kg. 
The Data from Grand View Research show that the global essential oil market size was estimated at $17.2 billion in 2019 with Europe dominating the market with a share of 43.65 percent in terms of volume. At the same time France, Germany, the Netherlands, the UK, Spain, and Austria are leading importers of essential oils in Europe. Essential oils are gaining popularity in Europe as the data from the World Health Organization (WHO) show that every year, 25 percent of the European population suffers from depression. Meanwhile, up to 50 percent of chronic sick leaves are due to depression and anxiety. 
Not only Europeans but people all over the world are rediscovering age-old remedies to boost well-being. Besides aromatherapy and wellness, the other main applications of essential oils are in cleaning products and home care, food and beverages, and medical. Practically, these are essential industries for consumers, hence increasing demand will further grow the global essential oil market. 
Major Uses of Essential Oils
Wellness and relaxing uses
Aromatherapy
Massage oils
Personal Care
Cosmetics: hair, skincare, makeup
Toiletries: cleansers, soaps, baby care, shampoos, oral care
Fragrances: perfumes, sprays, air fresheners
Home cleaning and disinfecting 
Fabric care
Bathroom cleaners
Kitchen cleaners
Floor cleaners
Insect repellents
Culinary, food, and beverages 
Teas
Herbs
Chocolate
Alcoholic beverages
Candies
Soft drinks
Meats and sausages
Essential oil controversial issues and risks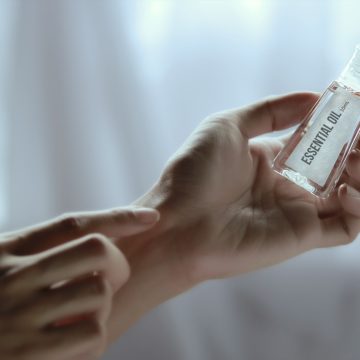 At first impression, essential oils are about relaxing aromas and natural relief. However, online discussion on social media groups and blogs which claim unbiased properties of essential oils can turn off someone new to essential oil. Controversial issues about these products arise when they are not as natural and pure as claimed or when they are used as an alternative cure for everything, thus replacing proper medicine. 
Moreover, people might develop allergies to specific oils such as tea tree oil, lavender oil, jasmine, sandalwood oil, etc. Even when the oil is natural and pure it can cause poisoning if ingested by mistake or by children left unattended. 
Also, the use of undiluted essential oils directly on the skin or face is not recommended as they can cause irritation, rashes, and allergic reactions.
Last but not least, deceptive MLM schemes. Multi-level marketing companies and their representatives often recommend controversial practices about the use of essential oils such as overuse or ingestion of essential oils. More than good health and wellness MLM schemes are interested in sales. 
Why now?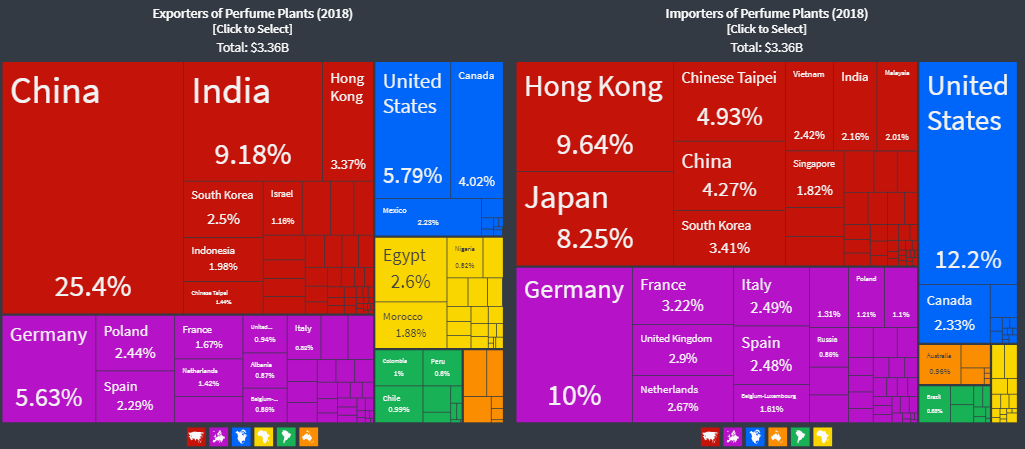 The coronavirus pandemic increased awareness of making healthier choices that are beneficial both to humans and other species. Yet, despite their benefits essential oils have not been promoted by the pharmaceutical industry. This can be related to the fact that essential oils cannot be patented. Given that they are wholly natural, it's not possible to patent an essential oil. On their part, pharmaceutical companies are more interested in profit margins from patented medicine. 
If you're looking for wholesale Europe-based suppliers of essential oils, for your business or industry, you should explore the Albanian market. The economy of medicinal and aromatic plants in Albania has always been focused on exports. There are more than 300 species on MAPs in Albani of which 200 are traded in the international market. Sage and lavender are the most prominent cultivated MAPs, while the others are wild harvested. 
Lavender oil is an absolute favorite and at the same time, one of the most popular essential oils used all over the world. Known for its sedative and antioxidant properties, lavender oil is widely used for aromatherapy and cosmetic products.
This multipurpose oil is said to have antidepressant, antifungal, anti-inflammatory, detoxifying, antimicrobial, and many other properties. Lavender oil when used topically or inhaled through aromatherapy is said to enhance both physical and mental health. It alleviates stress and anxiety, helps to recover burns, might fight insomnia, and clear op the skin. The oil is extracted by distilled flower spikes.

Due to its rise in popularity and use, recent surveys confirm a rapid expansion of the global lavender oil by 2025.
Lavender cultivated in Albania 
Lavender is produced in Albania, but in very few parts of the country, such as Koplik in Malesia e Madhe district, in the villages of Elbasan, etc. The two biggest markets for the Albanian lavender exports are Germany and Italy, but other markets include Turkey and France too.
Sage essential oil has extraordinary values against mold, microbes, bacteria, inflammation, and toxins, as well as has a stimulating effect on all of the system's organs. Sage is one of the most heard names in the cosmetics industry, especially regarding skin treatment. Countless beauty products contain sage oil in their contents. Besides, the important role in cosmetics, the sage essential oil has health benefits. It is used against a series of skin diseases, wounds or cuts or dangerous irritations, and against the infections of the ear, nose, throat, eye, genital organs, large intestine, etc.
Sage essential oil is used largely in the treatments against aging. It is enriched with antioxidants, that destroy the free radicals in the system, that cause early aging. Anti-oxidants, slow the aging, and prevent the formation of wrinkles, the loss of toned muscles, loss of eyesight, or other mental disorders.
'Made in Albania' Sage
The Albanian sage makes up 80% of the total medicinal herbs exported to other countries worldwide. The cultivation of sage is spread throughout Albania, from limestone cliffs to mountain sites, like Korab, in the Alps, Puke, Mirdita, Leskovik, Saranda, etc. It takes an area of 500 km2.
The Albanian sage is very required worldwide. According to statistics, 70 % of all sage imported to the U.S.A. comes from Albania, where it considered a unique and autochthonous Albanian herb. Also, almost 15% of Albanian sage is re-exported from Germany and Turkey to other markets.
If you look for a wholesale supplier fill out the form below and we will get back to you